A Note from Rebecca: A Year of Change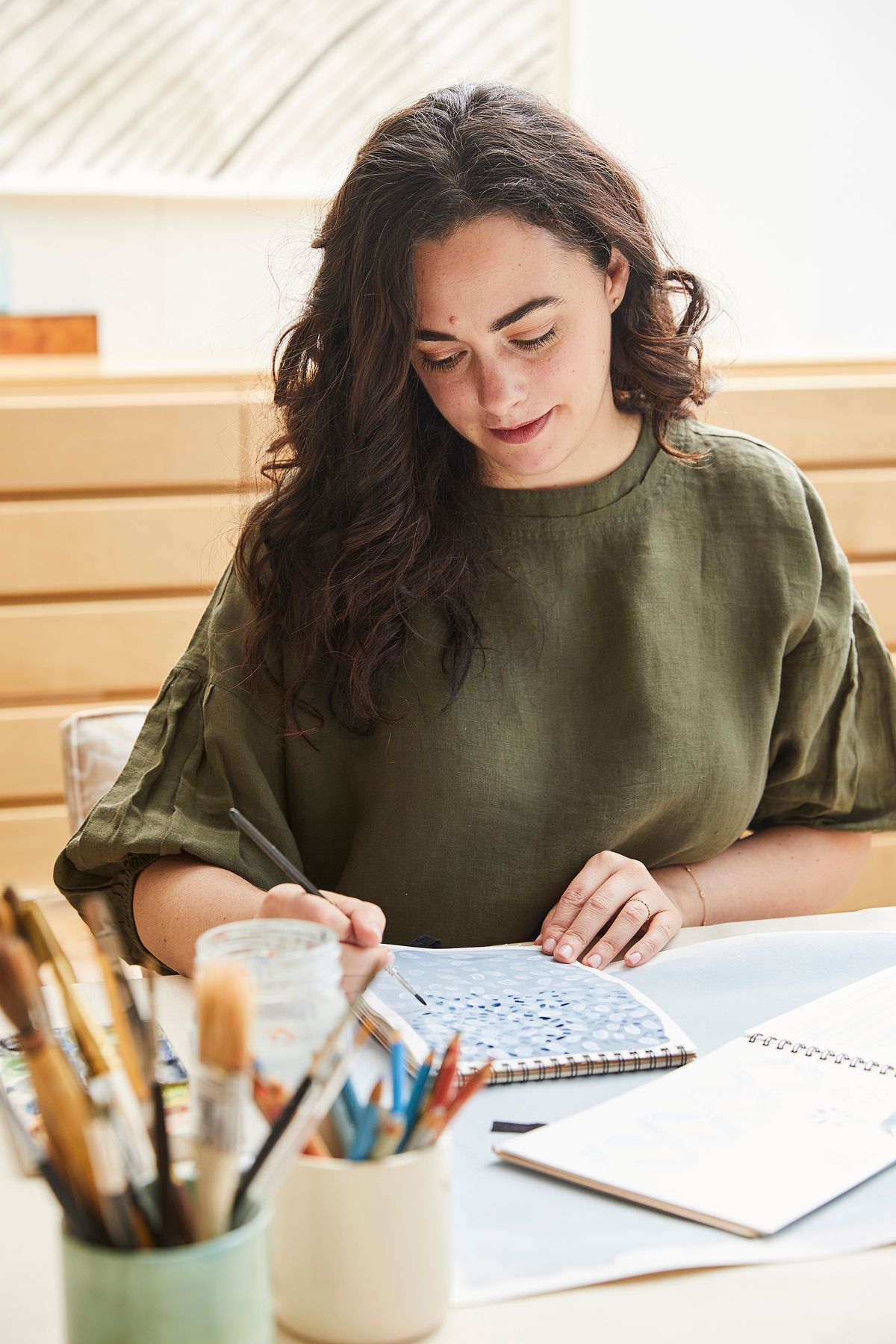 At the beginning of the year, I sat down and thought about what I needed more of. I wanted to take stock of where I was at personally and where we were as a company. I found myself coming back time and again to needing more space, more creativity and more connection. It felt like the right time to refresh the company.
First, I started by really thinking about our vision and values. This always helps me feel more grounded and clearer on where I want to go. Next, I spent time updating our language both internally and externally with the help of Molly Prentiss of Donna Collective. Then we refreshed our visual identity. You'll see we have a new logo — it's inspired by repetition and pattern. This new visual identity system was designed by the talented folks at Order, namely Hamish and Emily.
I'm also thrilled to launch our new website! We partnered with the talented folks at Fuzzco who brought all our ideas to life. We designed it with our trade partners in mind and considered every part of your design and purchasing process. We want to make it easier for you to source, quote, and shop online. It has everything from a trade login for pricing and complimentary swatches to downloadable tear sheets, and so much more. I hope you'll take some time to check it out and I hope you enjoy it. We are always here for feedback about how we can better serve you.
Personally, I've learned so much the past few years and have also felt a real calling for my own creative practice again. So as a result, I've made a big move. I moved my family and the business to Charleston, SC. Our sales team will continue to work in nyc at our showroom and I'll be back often, but this move is all about more space and more creativity. I'm going to have a bigger creative studio and I'm planning to make paintings again. I'm going carve out time just to create and see what comes from that. I used to do this more — without agenda, without a space/pattern/room in mind. I am looking forward to seeing how this informs and feeds me — and my design practice too.
Thank you, Rebecca