A Note From Rebecca: Creativity and Collecting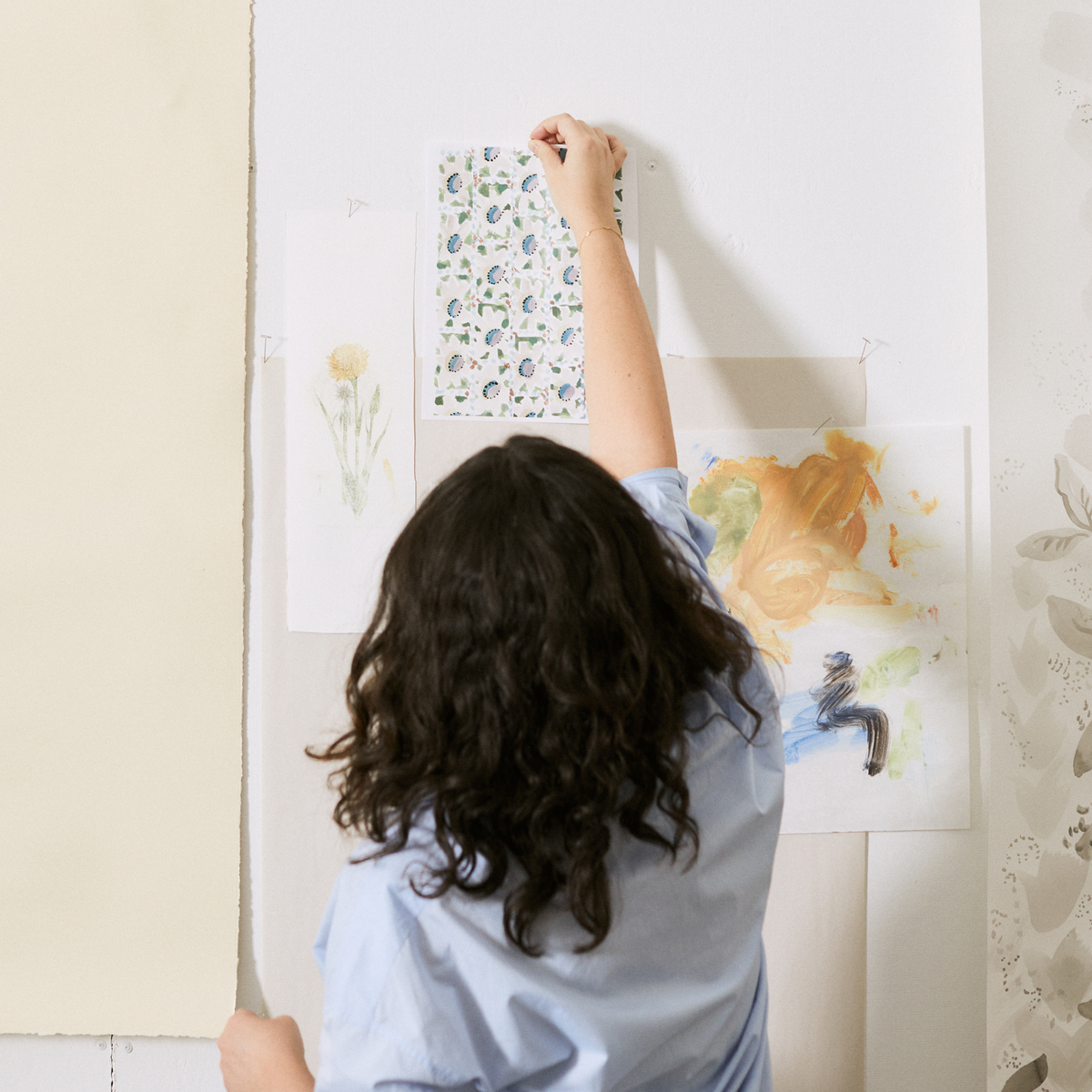 One way I've acclimated myself to life in Charleston is by walking. It feels like the right pace to get to know a new place. Occasionally it's the luxury of a solo walk. I'll cut through Hampton Park after a yoga class or visit with a friend. I'm always noticing the plants or how a plant I hadn't realized flowered is in bloom. Other times I entice my daughter to come along with the promise of treasures. Will we find a yellow leaf? An orange flower? What will the magnolia trees be doing? We carry a bag to collect the leaves, flowers, rocks, and whatnot that we notice, and when we get home, we spread it all out. I end up with little piles along the windowsills, in the corner, on the table.
I've always been a walker, a collector, an observer. In my hometown, I gathered seashells, rocks, and dried seaweed on the beach. Pine needles turned into a garland at my Brownie troop's sleepover night in the woods. When I'm sitting outside even now, I often find myself instinctively arranging leaves and sticks. There's something about playing with these found shapes, textures, and colors that feels good.
Look up, look down, look all around. It's a line from one of my daughter's books that I think about often. I believe that what you spend time paying attention to grows. The little things we find on our walks remind me of what a beautiful world we live in. I don't literally translate these walks or treasures into patterns, but they inform my sensibility. You can find inspiration anywhere and bring it home.
Our Spring collection is small, just three new patterns. Two of them, Tree Grove and Floral Trellis, began as little studies. I just wanted to see how the colors looked next to each other, then my hands filled in the rest. To me, that's like walking around the park and picking up pieces of plants that catch my eye, dropping them onto the table, and letting them muddle together. A crushed flower turns into a dab of paint. The third pattern, Little Palm, has been in my sketchbook for years. I scanned it awhile back and found printed copies of it here and there, tucked away in boxes of inspiration. It felt like a good friend to the two newer studies. 
I hope this collection inspires you to surround yourself with the textures, colors, and feelings of the places you love. Even better, let them remind you to get outside and discover new ones.
Thank you, Rebecca