A Note from Rebecca: On Dusk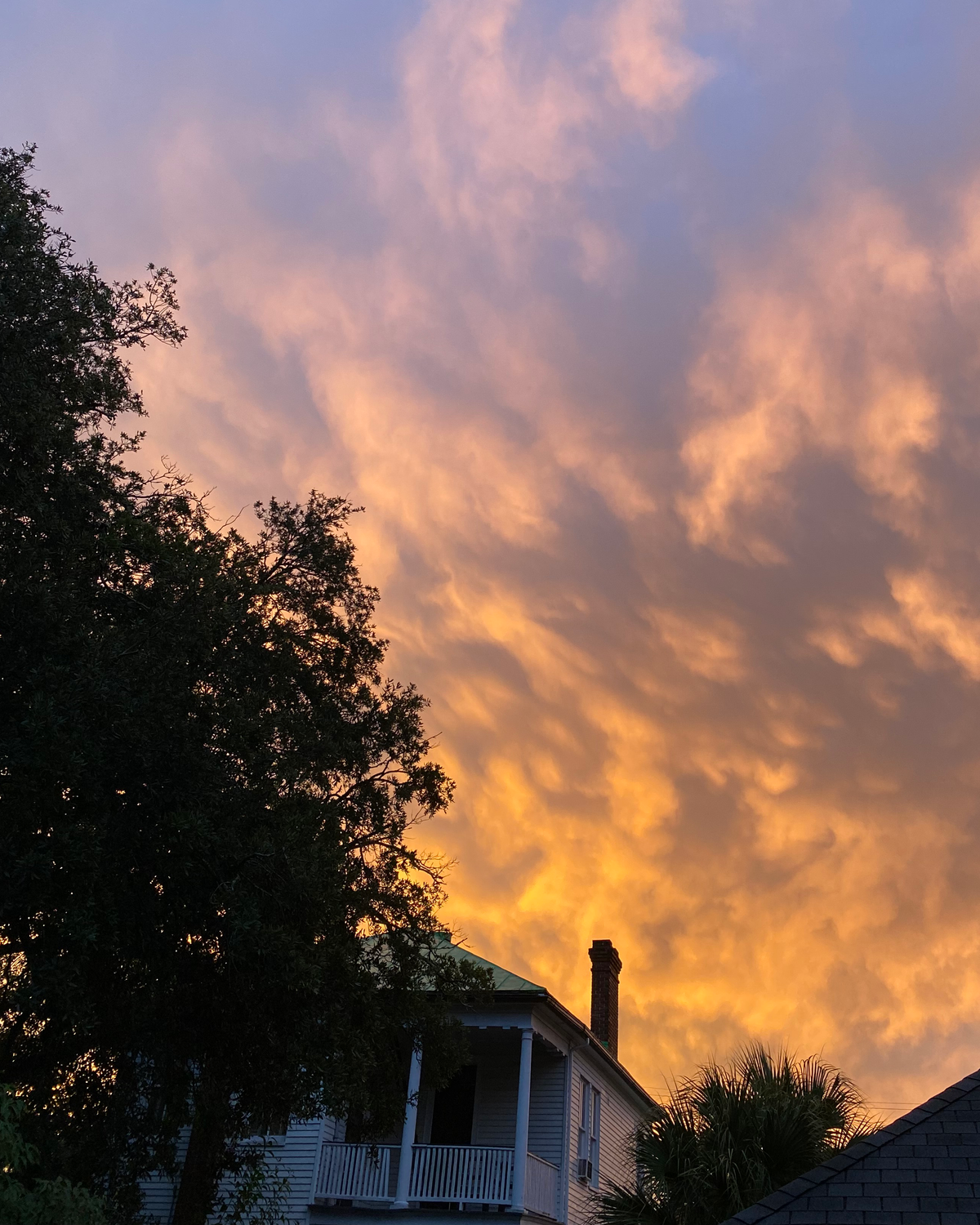 The hot, humid evenings in Charleston are not quite ready to fade. The air is so thick it's hazy, and you can practically hear the plants exhaling and unfurling their leaves after the sun goes down. It's a heat that envelops you, makes you feel drowsy, and can even color your dreams.
I'm ready for the seasons to change. I miss the fall in Brooklyn and on Cape Cod. But there's something special about these sultry, darkening hours. They take me to the wildest and most magical places, just like the books and movies that I love to share with my daughter. I picture Max's bedroom in Where The Wild Things Are, on the night when "a forest grew/ and grew/ and grew until his ceiling hung with vines/ and the walls became the world all around." I think of Totoro, when the kids plant acorns and trees sprout up overnight with Totoro's help—and then they fly through the sky. I also think of the forest outside Athens in A Midsummer Night's Dream, where the heat (and a little fairy mischief) sets all the players loose to follow their imaginations.
It could just be the heat, but at this time of year, at the end of the day, I'm inclined to follow my curiosity too. As I gaze out the front windows of our home at dusk, I swear I can see vines curling up the branches of the big tree in our yard. I love the energy of interacting with nature using your imagination. That spirit of wishing and believing in magic and creating or doing something fantastical never feels so present to me as it does right now. 
The patterns we're debuting this fall feature such imaginative landscapes. Laurel is a botanical print with big, whimsical leaves that we're offering as both a textile and a wallpaper. I love how my brushstrokes show on each in such a painterly way. Our Swirled Cloud wallpaper's ripples make you feel enveloped in a soft, dreamy sunset. Roses' blossoms are simple, happy, spontaneous lines scattered across a blank ground—ideal as a wallpaper or as a textile for drapery. Arbor's heavy woven fabric gives its densely "planted" quadrilles wonderful texture and depth. I can picture a sofa upholstered in it that looks covered in vines—so alive.
I hope these new designs inspire your upcoming projects and help you create the patterns, colors, and textures of a landscape that enlivens the home.
Warmly, Rebecca