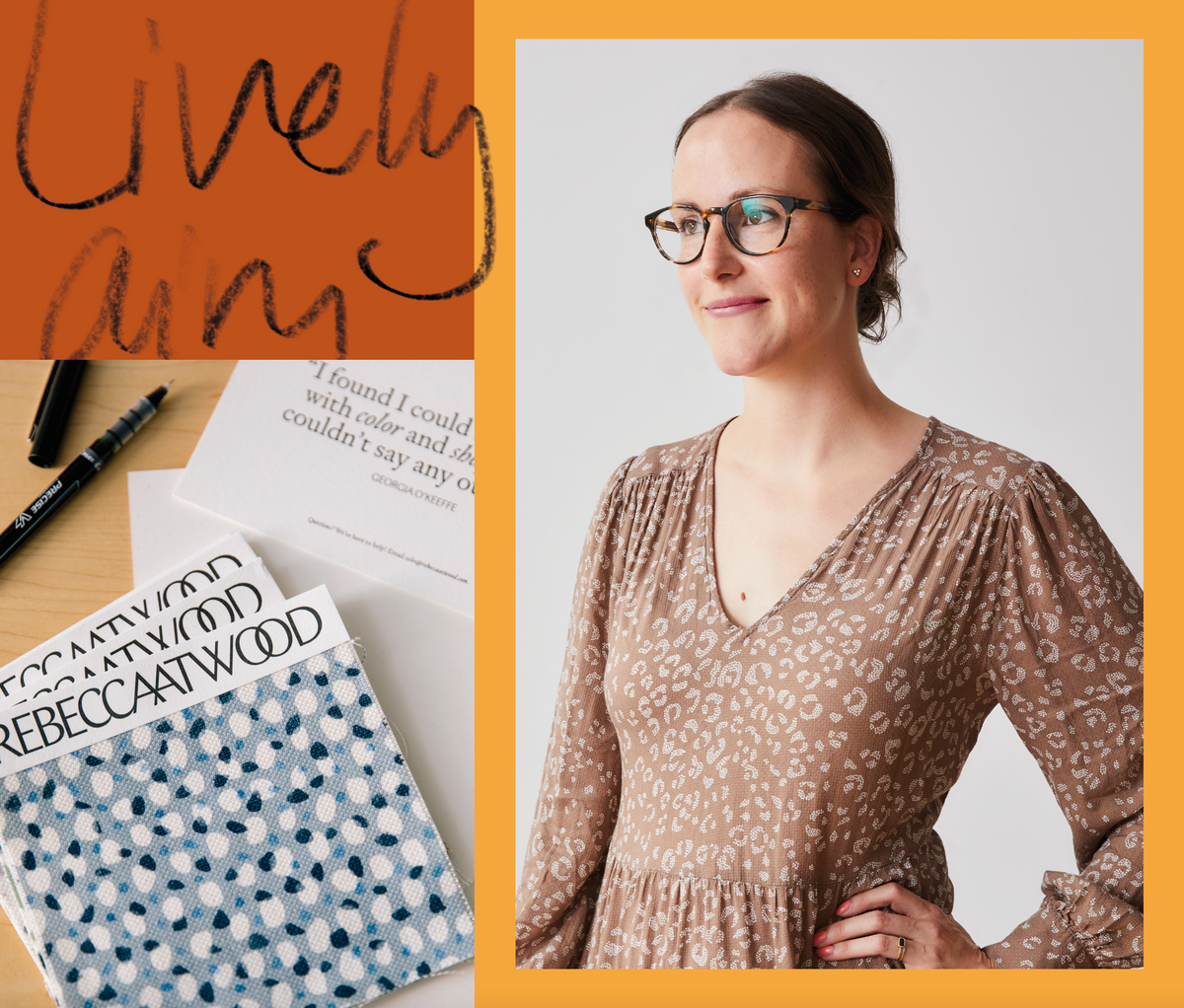 What do you do at work everyday?
I take RAD's dreams and make them a reality, from nitty-gritty data analysis to big picture planning. My goal is for RAD to be a favorite resource for interior designers across the country. I work closely with Hannah, our Sales & Showroom Manager; Sydney, our designer; and Rebecca to find ways we can reach and best serve our trade partners and their clients.
What's the best part of your job?
I've been with Rebecca Atwood for 8 years and am Rebecca's first full-time employee. I would say that the best part of my job is working with the team that we've built. I am proud to work alongside some of the smartest and most passionate people I know—it energizes me. I like to think that our clients can feel how much our team cares about the quality of our product and the experience customers have when they purchase with us. I hope that when designers use our website they know I have thought about their process every step of the way. I want it to feel not only easy to use but also endlessly inspiring. 
What is your favorite memory of your time at RA?
It's really hard to choose just one. I think there are a couple of standout moments that make me smile—moving into our first studio in Brooklyn, when the Method collaboration launched, shooting Living with Pattern, seeing the first picture from someone who installed our wallpaper in their home, and putting the decal on the window of our NYC showroom that said: "Rebecca Atwood: Coming Soon."
What is your favorite color and why?
I have two: pink and yellow. To me they are both very happy colors, and I love how they mix with other darker and more moody colors.
What's your favorite RAD design? 
I have always loved Speckled in Taupe/Fawn, but my new favorite is Patchwork Plaid fabric in Blue/Peach. As for wallpaper, I love our Linear Cloud in Gray, and I'm really excited about all our new grasscloths.