The Art of Making: Specialty-Dyed Warps
Our woven fabrics are specially designed to feature rich, naturalistic colors and textures. Rebecca creates each pattern with the weaving process in mind, picturing how the loom will animate the lines and colors of her artwork and make it even more dynamic. Unlike with printed fabrics, where the pattern sits on top or sinks in, the pattern of a woven fabric is created one thread at a time by the warp (the foundational yarn that runs down the fabric) and weft (the yarn that moves from one side to the other). Even more so than with other textiles, the quality and color of the yarn chosen for woven fabrics matter enormously.
To enrich the organic appearance of our Gridded Ikat and Marble Geode fabrics, we use a hand-dyed warp yarn. Each skein of this yarn is dipped by hand into three baths of dye. The resulting saturation and tones vary where the warp yarn absorbs the dye at different strengths and where the three colors of dye overlap. Because the warp yarn runs down the fabric, slight differences in color emerge along its length.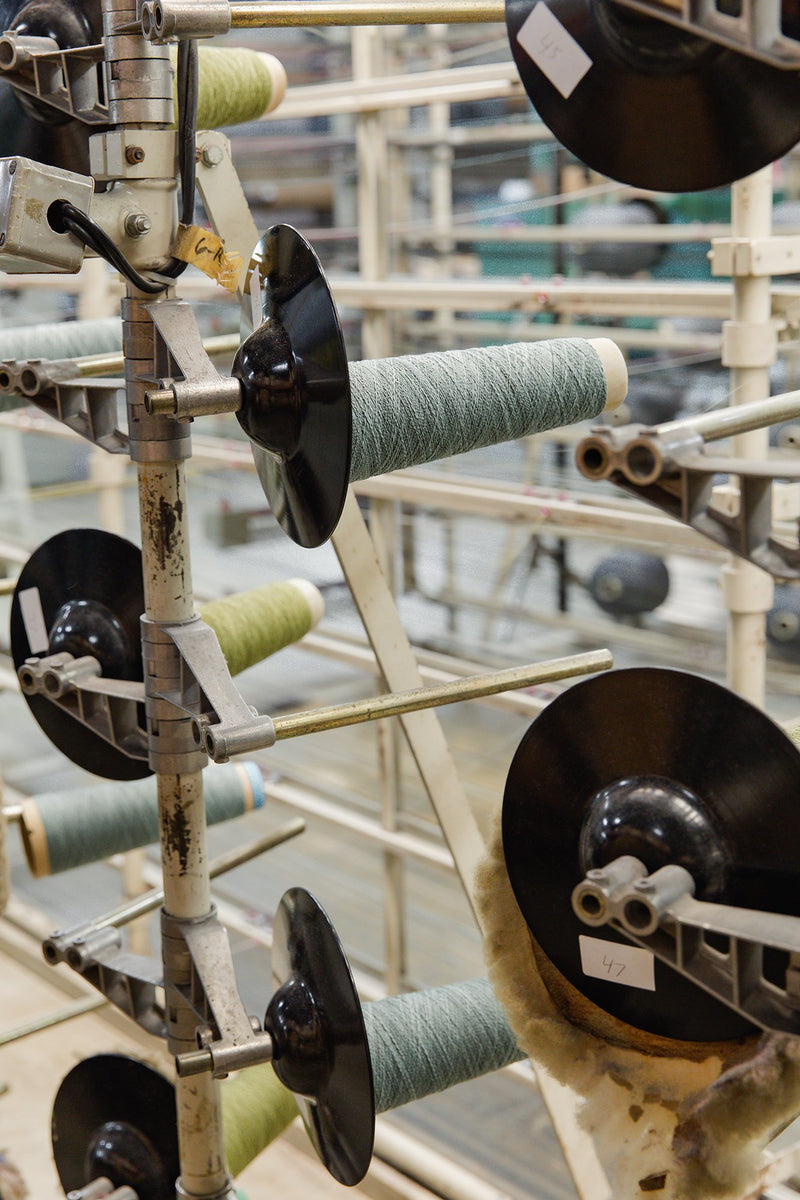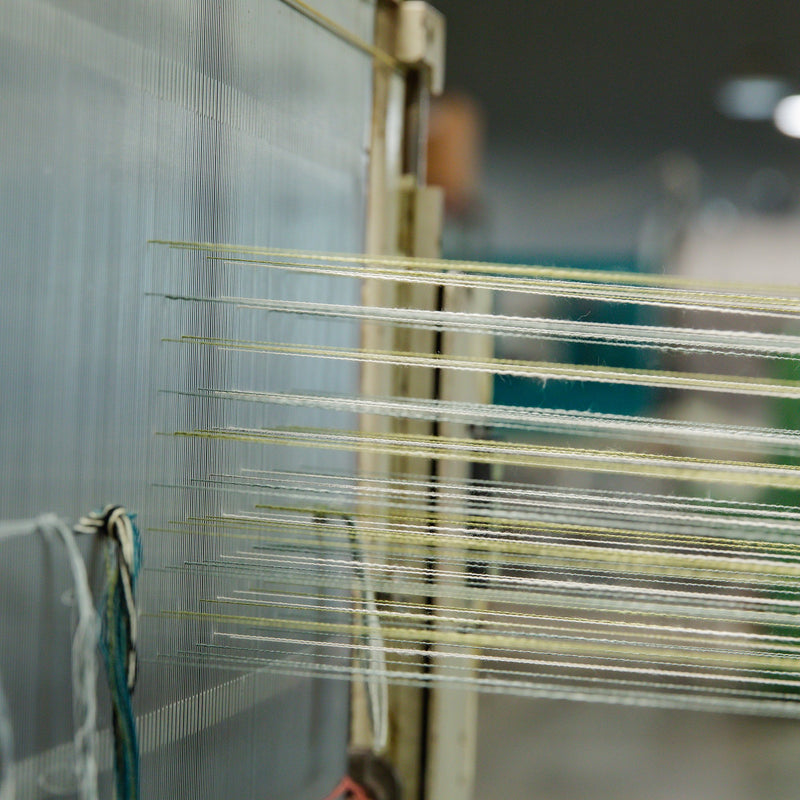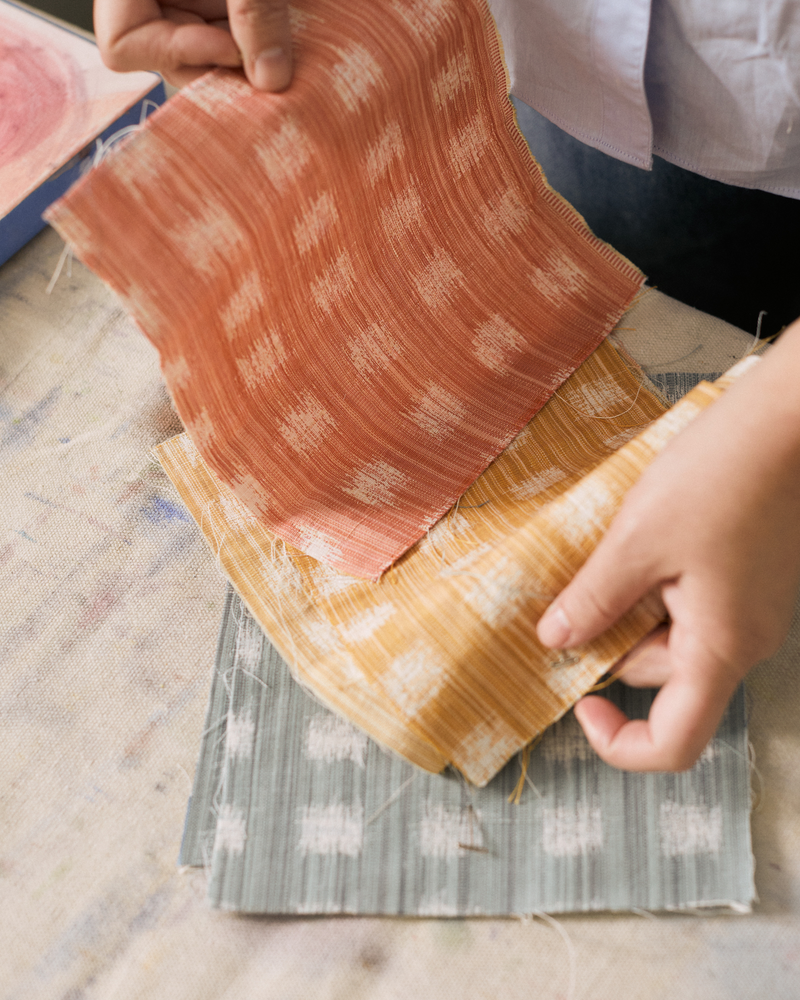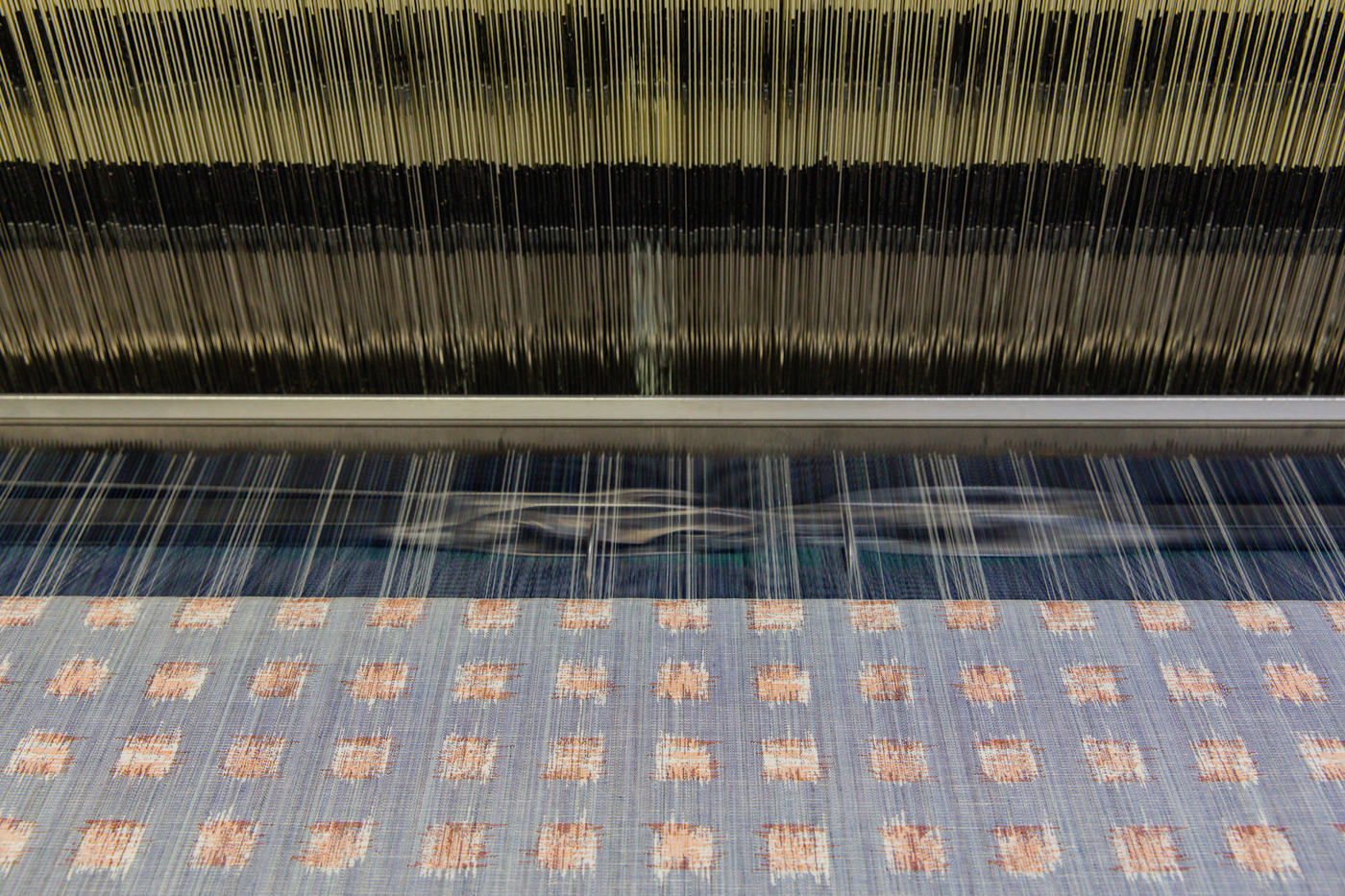 Compared with fabrics that use three or even six repeating tonal colors of yarn for the warp, you'll notice that our fabrics made with artisan-dyed warp yarn look and feel more nuanced. The effect is subtle but impactful. It's similar to the results Rebecca achieved when she hand-dyed fabrics for pillows at her Brooklyn apartment—or even to knitting a scarf using dip-dyed yarn. The color shifts gradually as the scarf grows longer, and the rows at the beginning don't match up exactly with the rows at the end. The result is a more natural looking, atmospheric sense of color.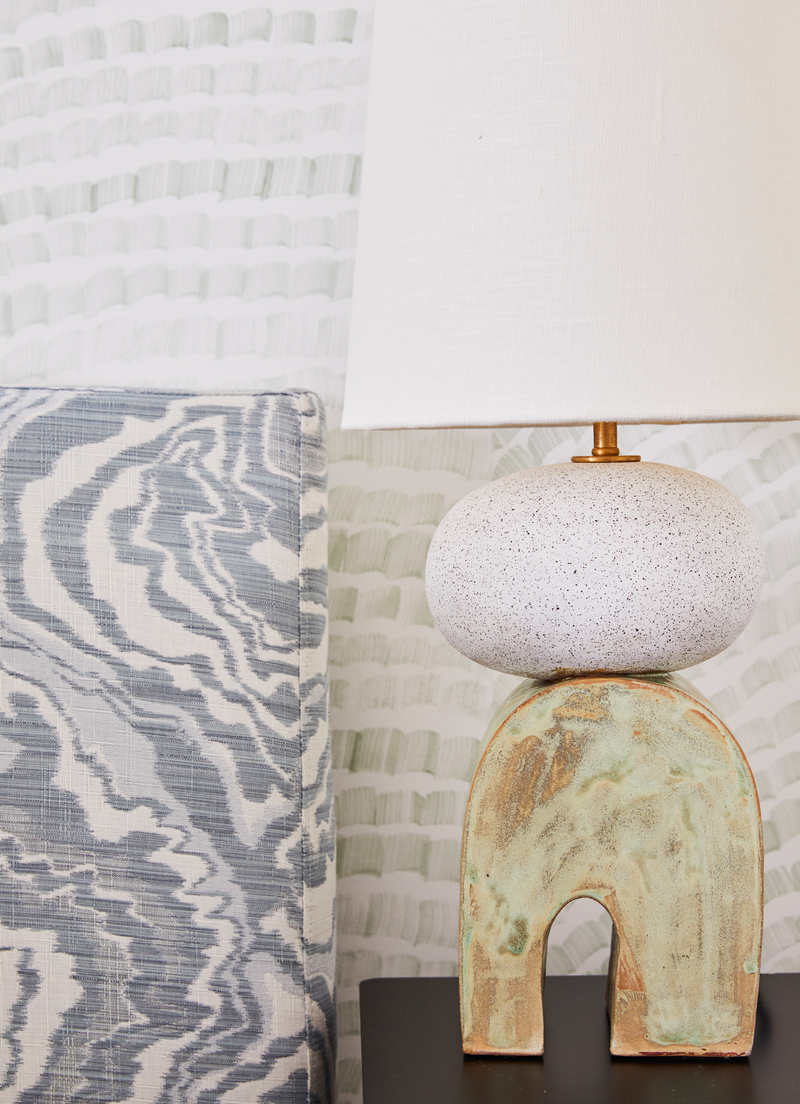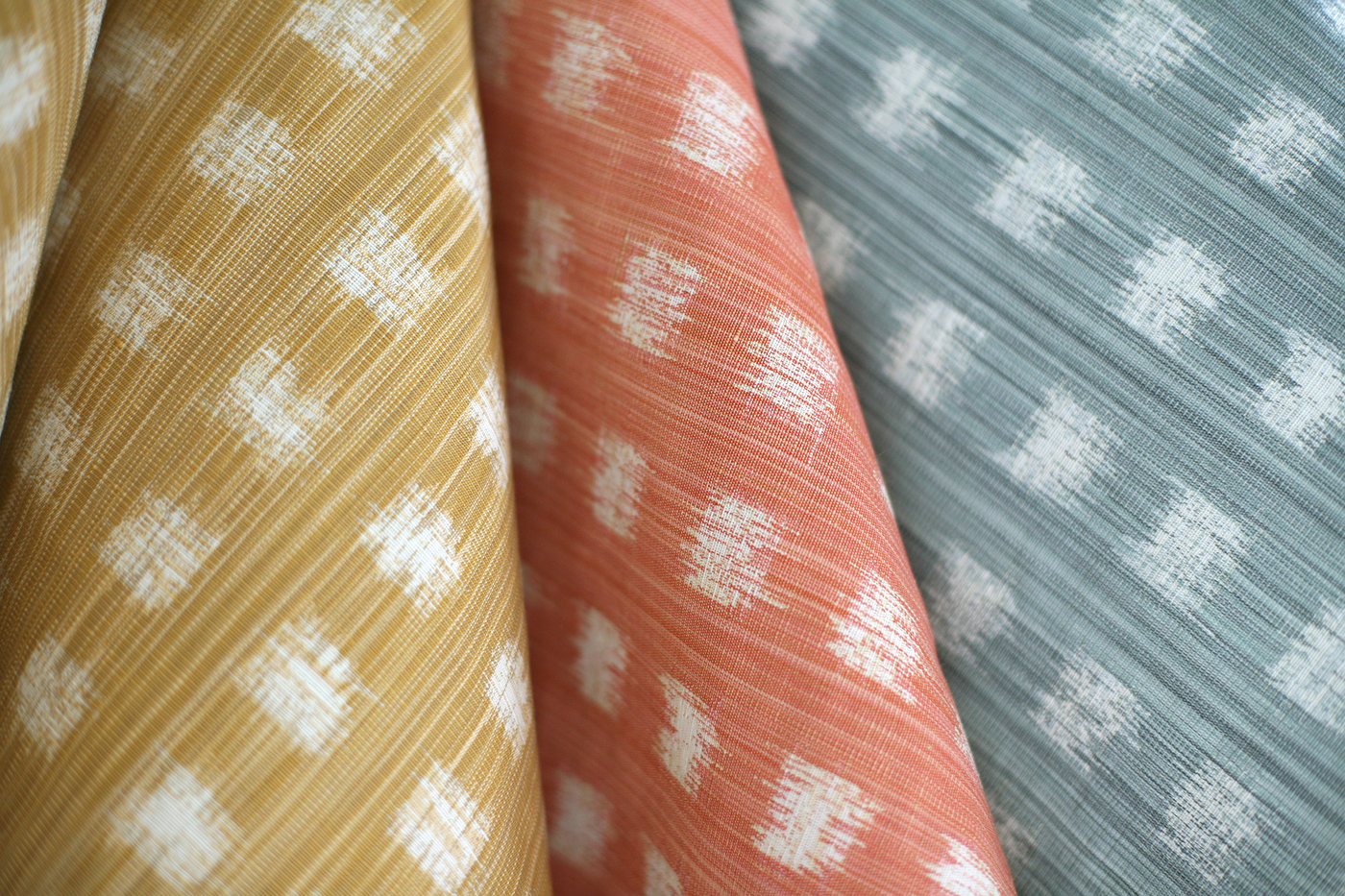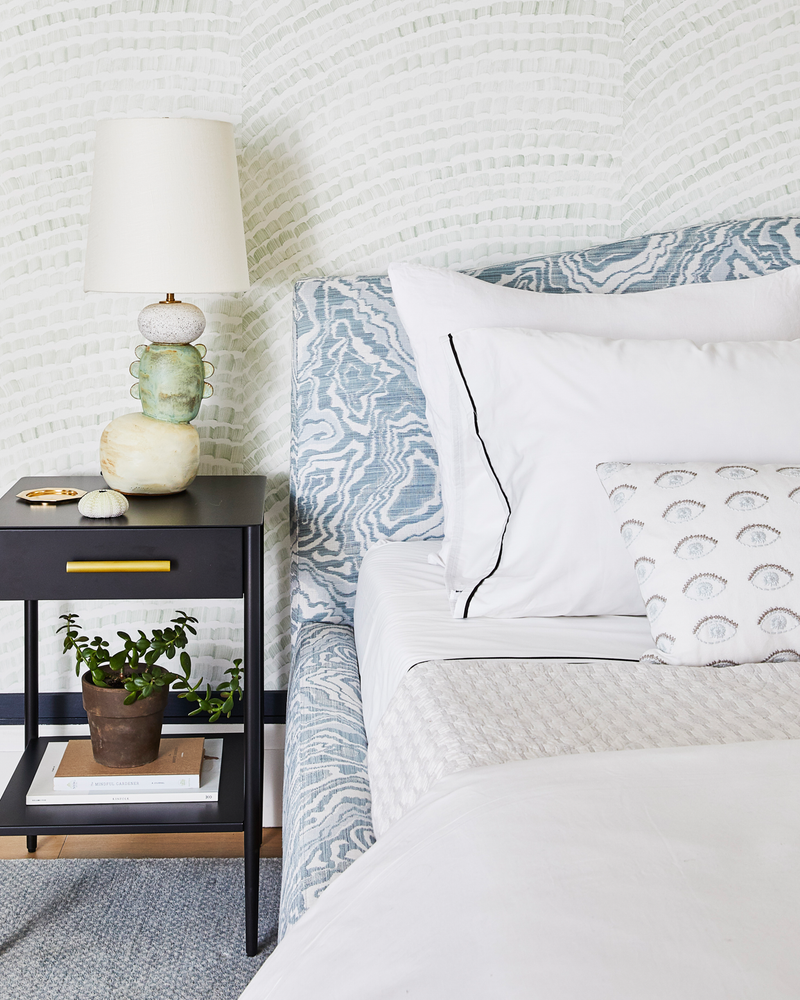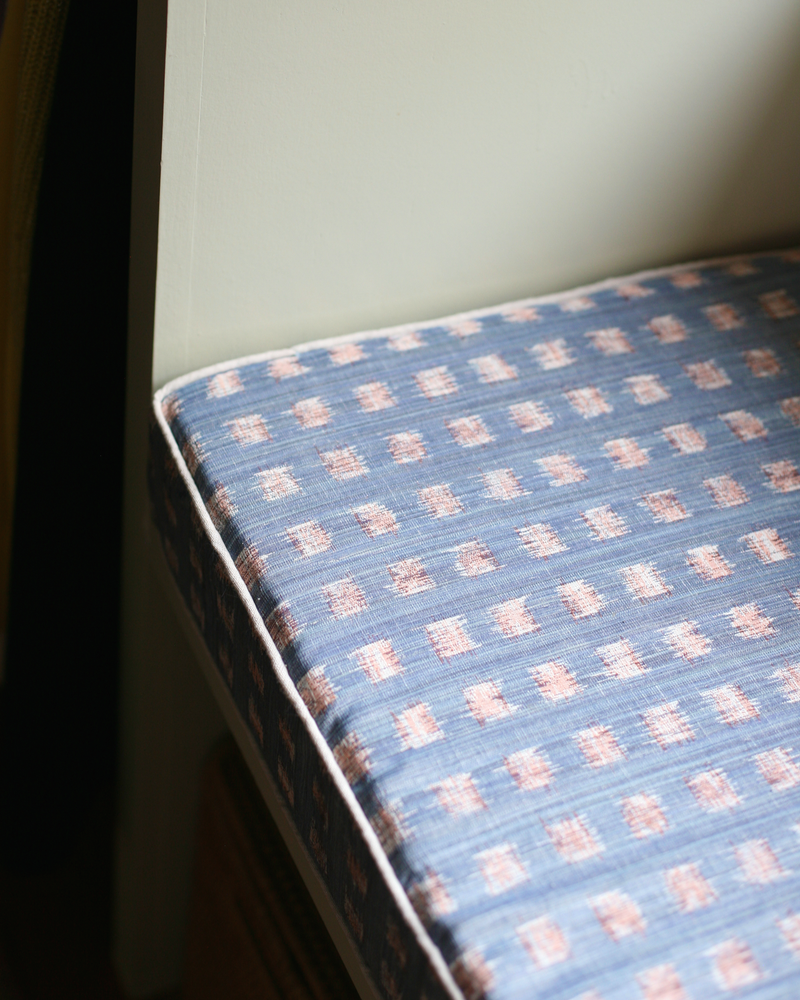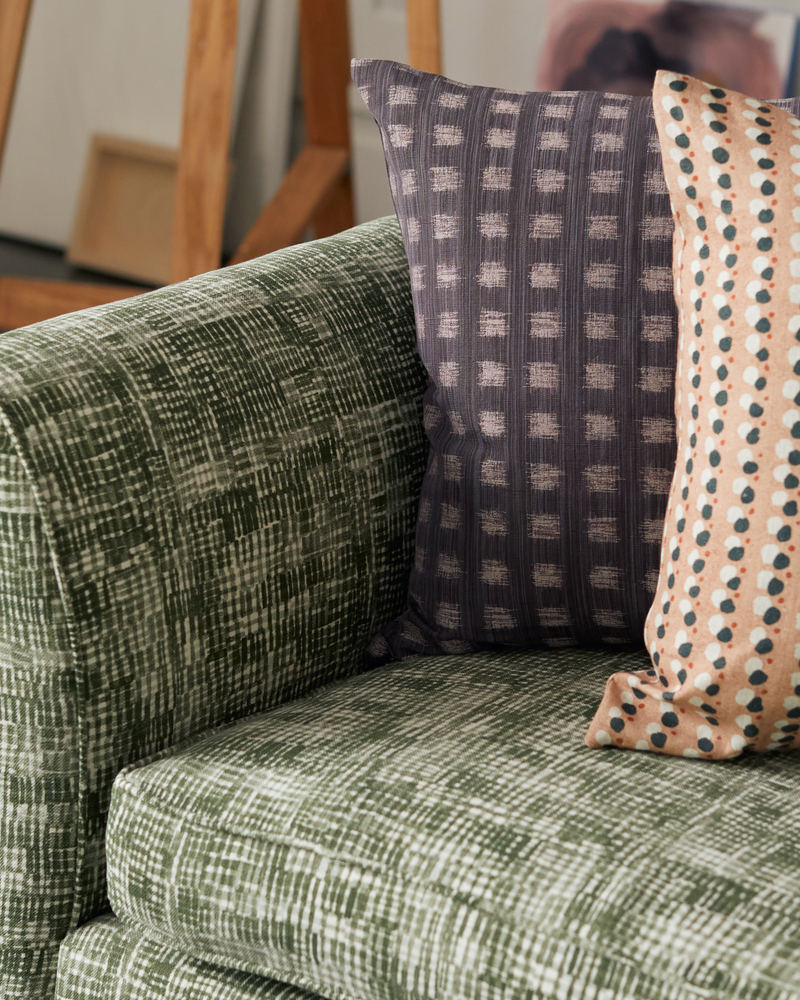 This dyeing process brings a special artistry to our fabrics. It can make them more time and resource intensive to produce, but we believe it's worth it for textiles that tie more closely to nature. Should you need a larger quantity than we have
in stock, please expect a manufacturing lead time of eight to 12 weeks. We recommend comparing a sample from the current dye lot with any fabric you may already have to ensure consistency. Please reach out to sales@rebeccaatwood.com
for more details.