Designer Stories: Collyer's Mansion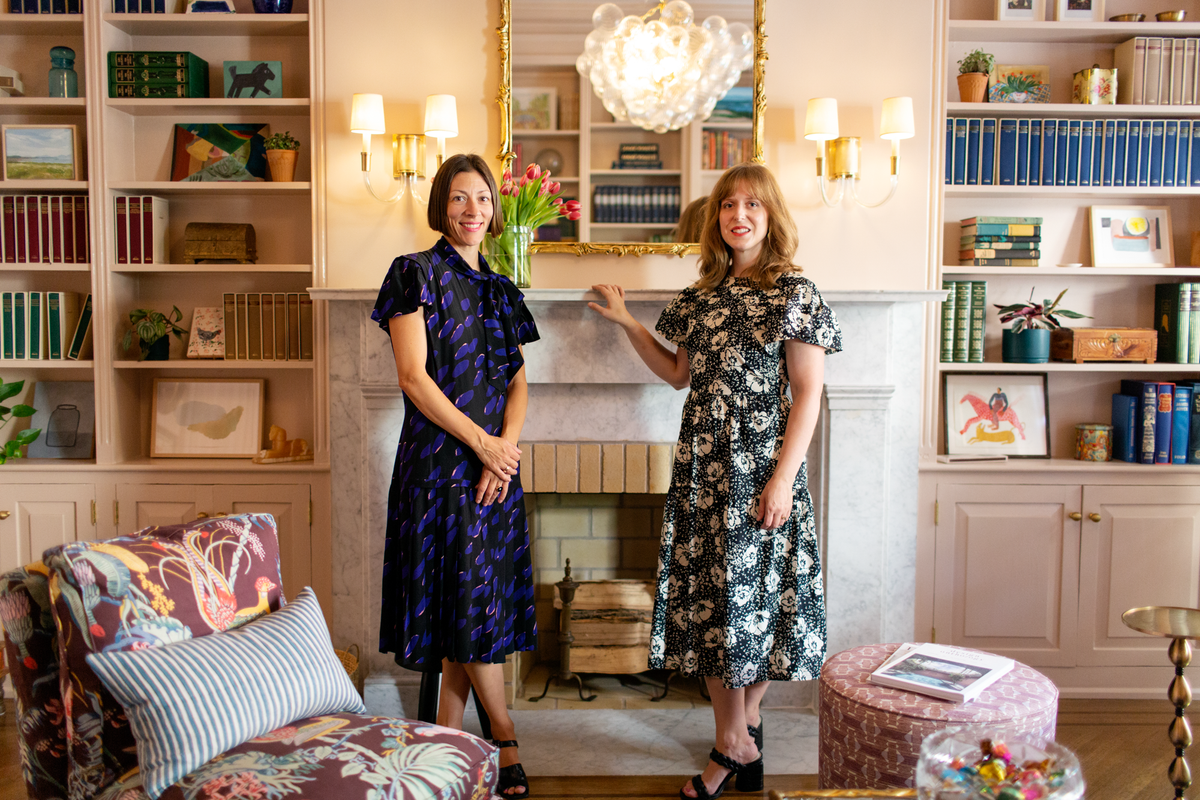 The Collyer's Mansion design studio is led by owner Mauri Weakley and senior designer Laura Rucker, and based in Brooklyn, NY. Known for their buoyant use of color and pattern, they create whimsically layered spaces, calling upon their well curated line-up of artisans and craftsmen featured in their longstanding shop on Atlantic Avenue. 
The
Brooklyn Heights Designer Showhouse Library
was inspired by a world traveler, patroness of the arts, bon vivant - her library is a jewel box, a curiosity shop of objects telling her story. Peppered with color and whimsy, it holds tokens and memories collected from journeys near and far, and her passions and interests are celebrated throughout the shelves - it conjures a collected old New York feel. Enveloping the room in the solid sandy pink color, and covering the floor with the rich vibrant peacock blue really allows all of the textiles and treasures to sing! 
Weakley and Rucker utilized one of our new sheer embroidered fabrics, Notched Vines, as roman shades in this space.