Designer Stories: Denham Interior Design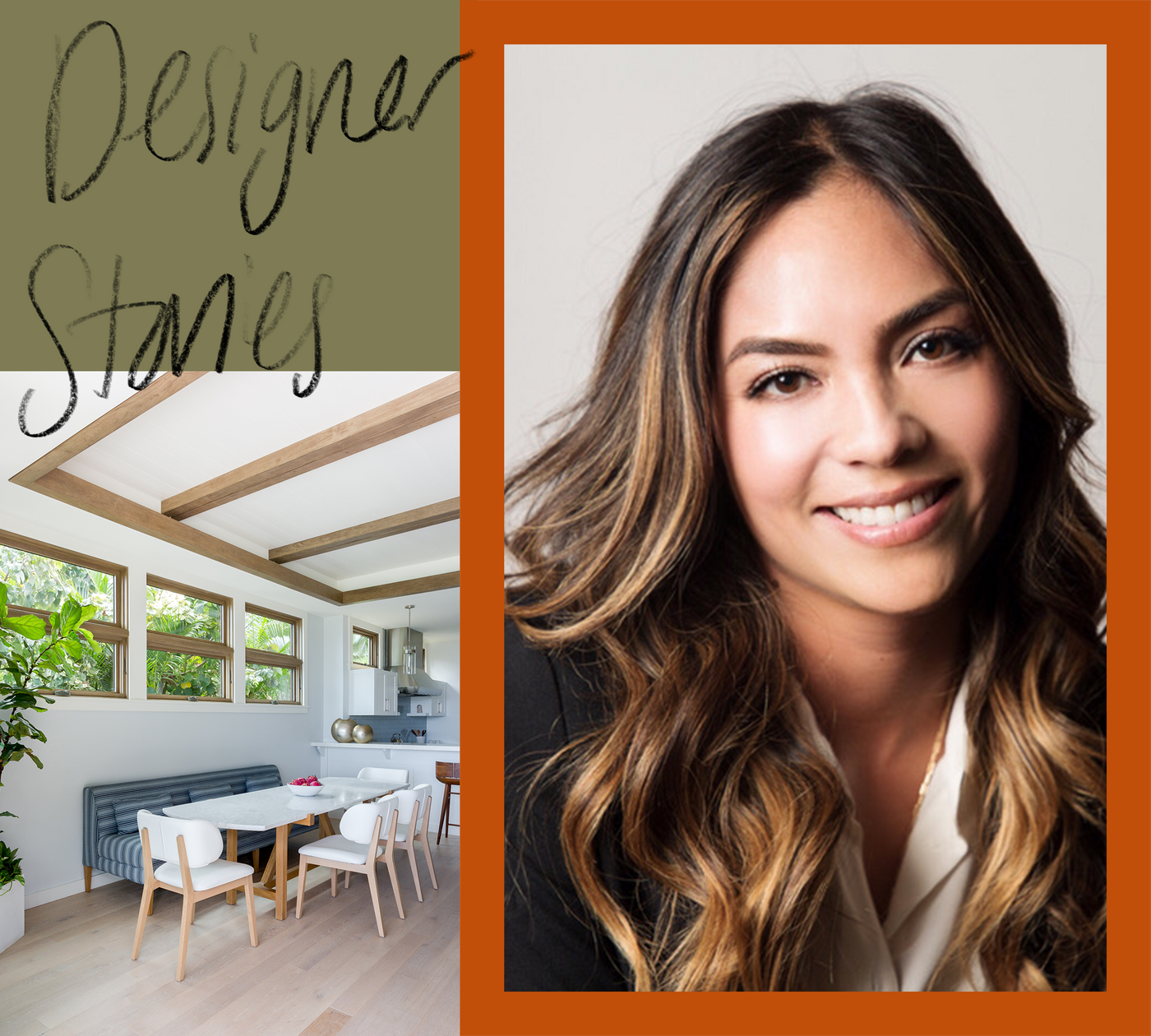 Leslie Denham of Denham Interior Design launched her business in 2012 and has worked on projects in the Hamptons, southern California, Hawaii, and Jackson Hole, Wyoming. The most exciting part of design to Leslie is being able to tell a story that creates a visual aesthetic representative of the client's point of view. She loves an eclectic mix of traditional and modern that incorporates color and pattern, texture, and pulls from the past and present. Whether it is ground-up construction, a remodel or decorating, she loves creating beautiful spaces that reflect the best version of the client and how they live.
RA: What's the first question you ask clients when thinking about how their home will look and feel?
LD: I always ask what they want to feel when they first walk into their home and how do they envision using the space. The feeling or vibe they describe can help set the tone for how we approach layout and color. If they say relaxing and calm or invigorating and fun those are specific emotions and each have a different approach for how we reveal the home.  How they envision the space can also be telling, whether their responses align with their reality or if it's aspirational. Someone may think they will use a space a certain way, but the reality is they may not or they may be underutilizing a space, but with a few creative tweaks we could change the flow and purpose of a given space. Furniture layout together with color/pattern all help foster purpose of a space.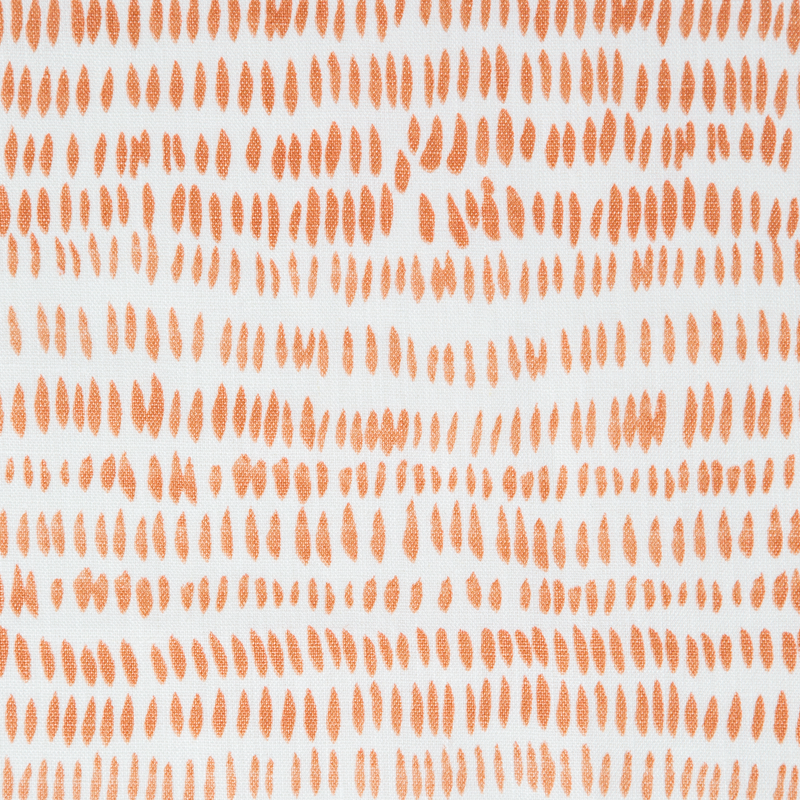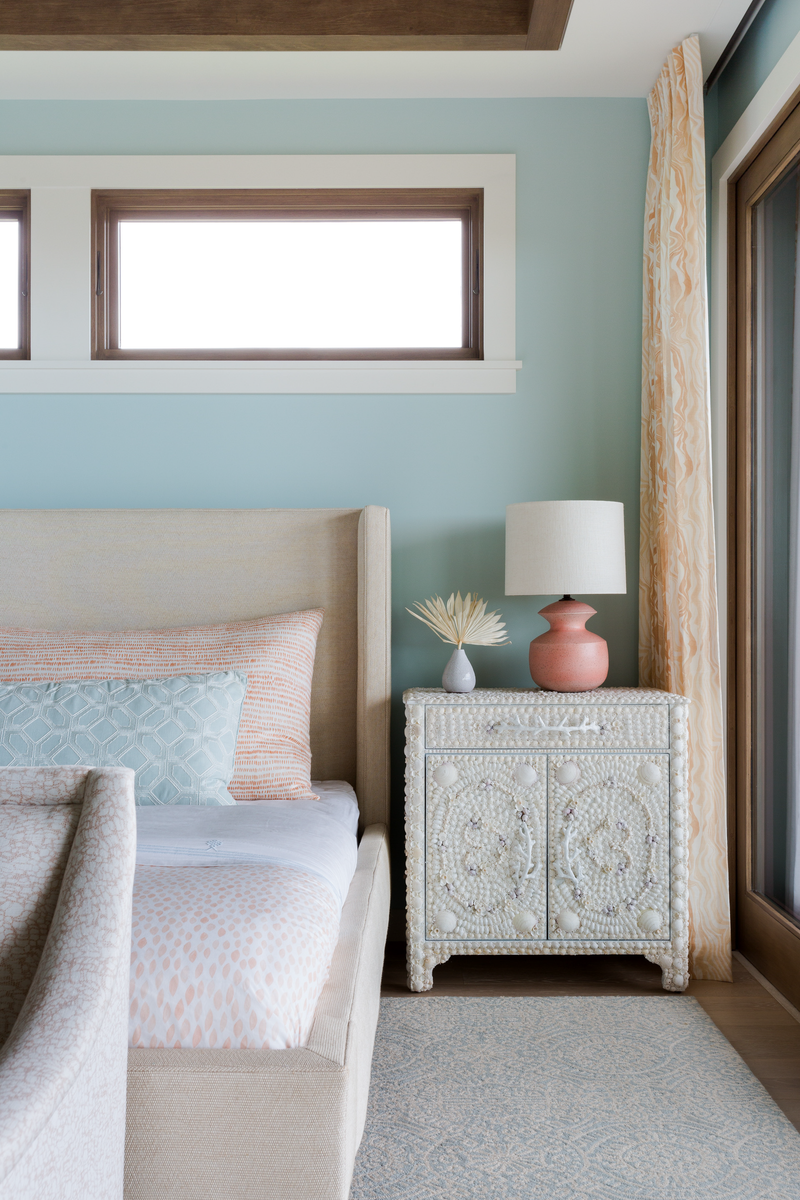 What are your earliest memories of creating?
I've always loved design and would love to rearrange my room every so often for a new look, even if the furniture was all the same. When I was 12 as a reward for getting on the Honor Roll at school my parents let me decorate my room however I wanted. The movies Clueless and the Brady Bunch had come out and I was very into pop art and 60's culture so my Dad and I painted a wall and ceiling in bright rainbow colors. We freeform painted and just went for it. I had daisies and peace signs and words all over, beads hanging from my doorway, and a purple inflatable sofa. It's crazy because I see so many of these 90's trends and neon coming back and it definitely feels nostalgic and makes me feel old!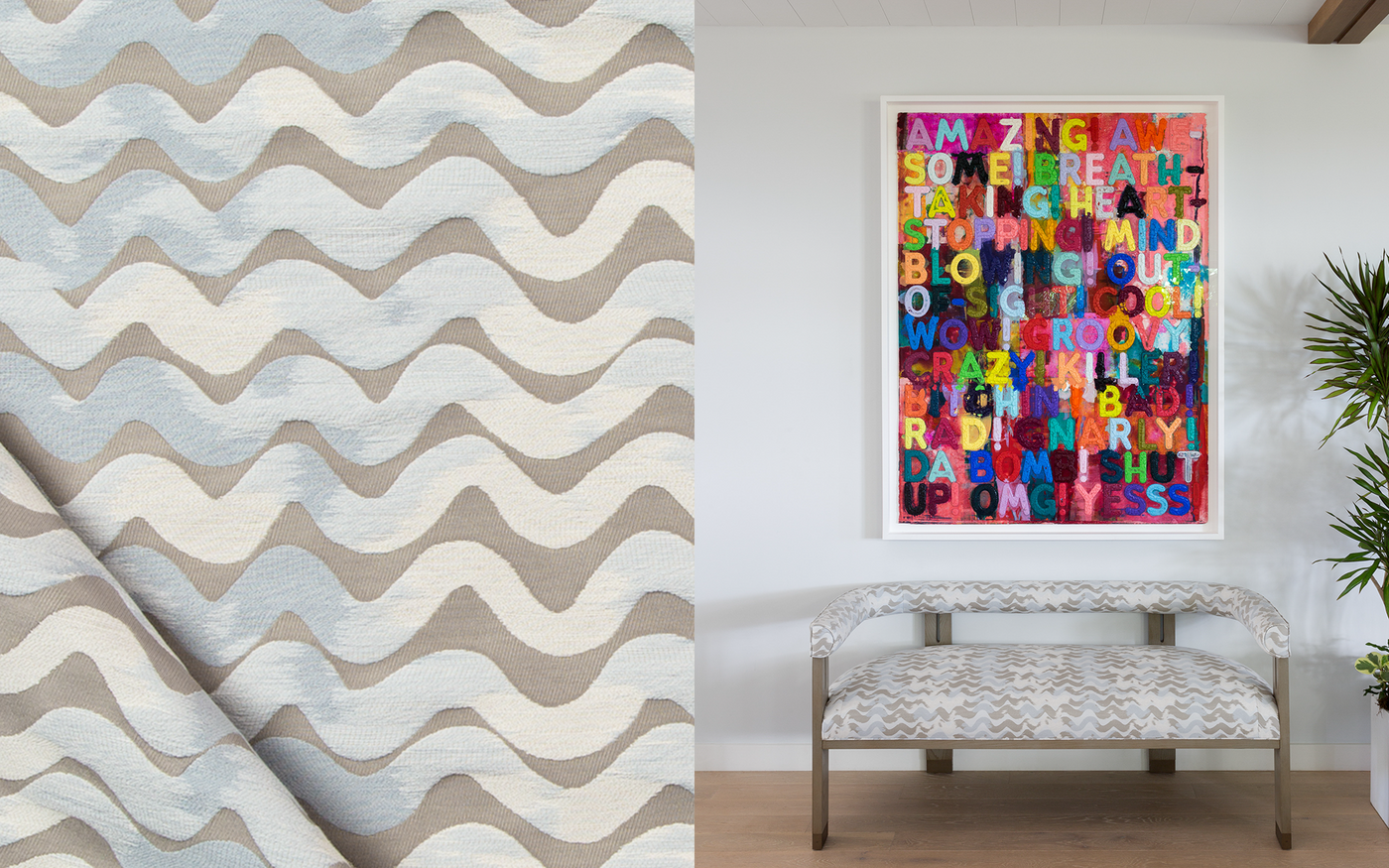 What design or décor item do you love that would surprise others?

Hmmm, I'm pretty vocal about what I love, but I'm obsessed with coquillage and treillage.  I would love a shelled fireplace or even a room.  Lulu DK creates these beautiful shell wall panels that I would love to have in any space!  Treillage inside or out with antique mirror behind is also a design fantasy of mine!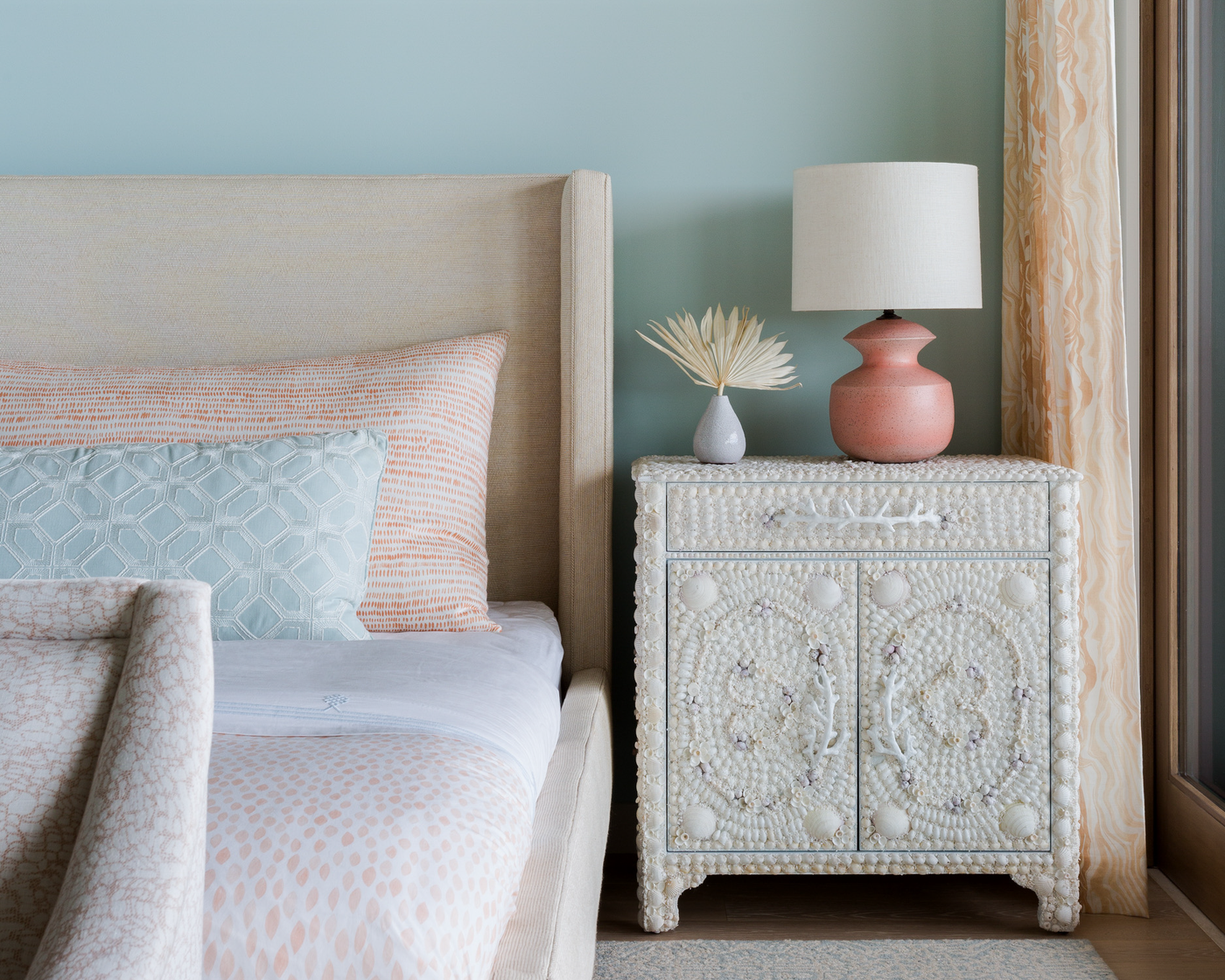 What advice do you have for your younger self, or a designer just starting out?
Trust your gut and know your value!  As a recovering people pleaser, I was so eager and excited to work I often found myself in situations where I either compromised the design or my fee (or both) in order to get the job or to please the client. In the end it created problems and I've learned to be upfront and clear about my fee structure and why it's valid and necessary. Outlining the design process and why we need to do things a certain way also creates boundaries and helps set the expectations. I continue to learn from each project and am constantly updating my client agreement accordingly!
What do you wish people knew about working with interior designers?

I wish people knew that working with a designer is a luxury service that requires patience and money. While I can and have worked with small budgets it requires clients to have a general understanding of cost and an appreciation for craftmanship and customization. We are creating unique one-of-a-kind interiors that no one else will have and this often takes time and money. Clients often have no problem spending money on nice dinners, trips, or designer clothes/bags, but tell them a sofa they will sit on every day for the next 20 years will cost upwards of $10k and they will freak out. So much of the initial process is about education and trust to get us all on the same page.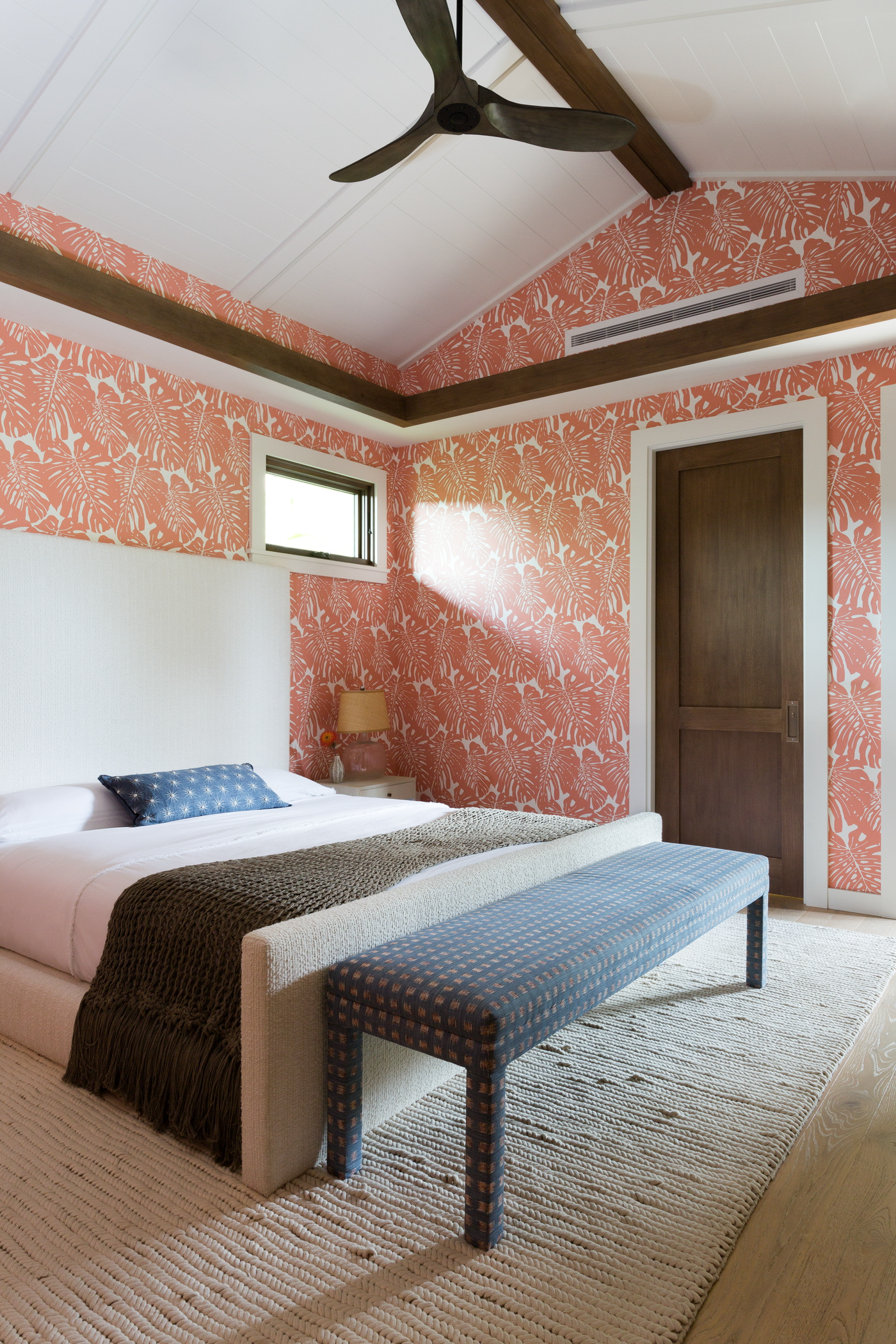 Do you have any advice for making a house feel like a home?
Art and accessories! The last 10% or final layer once all the major furniture and paint/wallpaper is done makes all the difference and creates a unique home with a point of view. When people walk into a home, I want them to be able to look around and know who lives there, it should have a distinct point of view and personality that's reflective of the people who live there and tell a story. Art and accessories can do this so buy pieces that are meaningful, reflect an interest or hobby, or act as a reminder from a trip.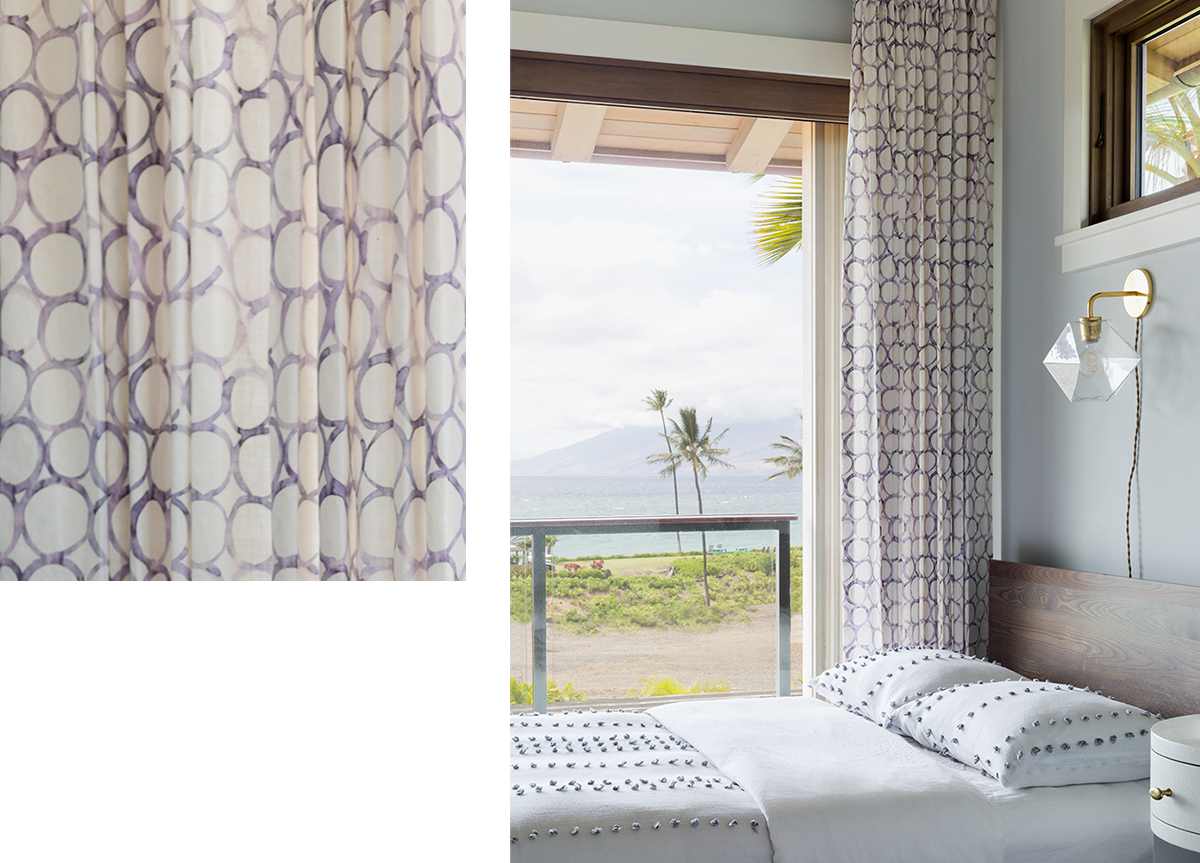 Project Specific: Tell us about this project.
The Maui project is a client's vacation home we built from the ground up. Their home in Los Angeles that I worked on is much more traditional and formal, so they wanted something very light and carefree. We experimented with more modern pieces and cleaner lines, and we wanted it to reflect the coast and the local surroundings without feeling overly beachy. We looked to the sunsets and water for color inspiration and since this isn't their primary home, they were much more open to pattern and color.
We see pattern as a storyteller, how did you use it in this project?  
We often joked that this was the house that Rebecca built because so many of her textiles are found throughout this project. The free form painterly quality to so many of her textiles worked so well to help us achieve the relaxed vibe we were after. They also counterbalanced a lot of the clean line furniture and gave movement to the spaces. 
Her patterns are whimsical but not overly busy or feminine which really appealed to the homeowners and created a sense of fun and lightness. The soft tones of Dashes in tangerine or lilac in Interlocking Circles were so reflective of the amazing Hawaiian sunsets and Marble in blue or the Ombré Stripe in blue (railroaded) help highlight all the beautiful ocean blues. The Tidal Wave woven was also one of my favorites we used on an entry bench. It has so much movement and again can feel coastal without being over the top. The main room overlooks the ocean so railroading or choosing horizontal stripes was like a subconscious arrow directing people toward the view and to the outdoors. We wanted to blend the indoors and outdoors, so they truly felt like one.