Designer Stories: EF Studio
EF Studio pairs classical references with a healthy dose of whimsy, resulting in environments that are functional, fresh and joyful. We love their modern, elegant aesthetic and the way they've incorporated our patterns into their spaces.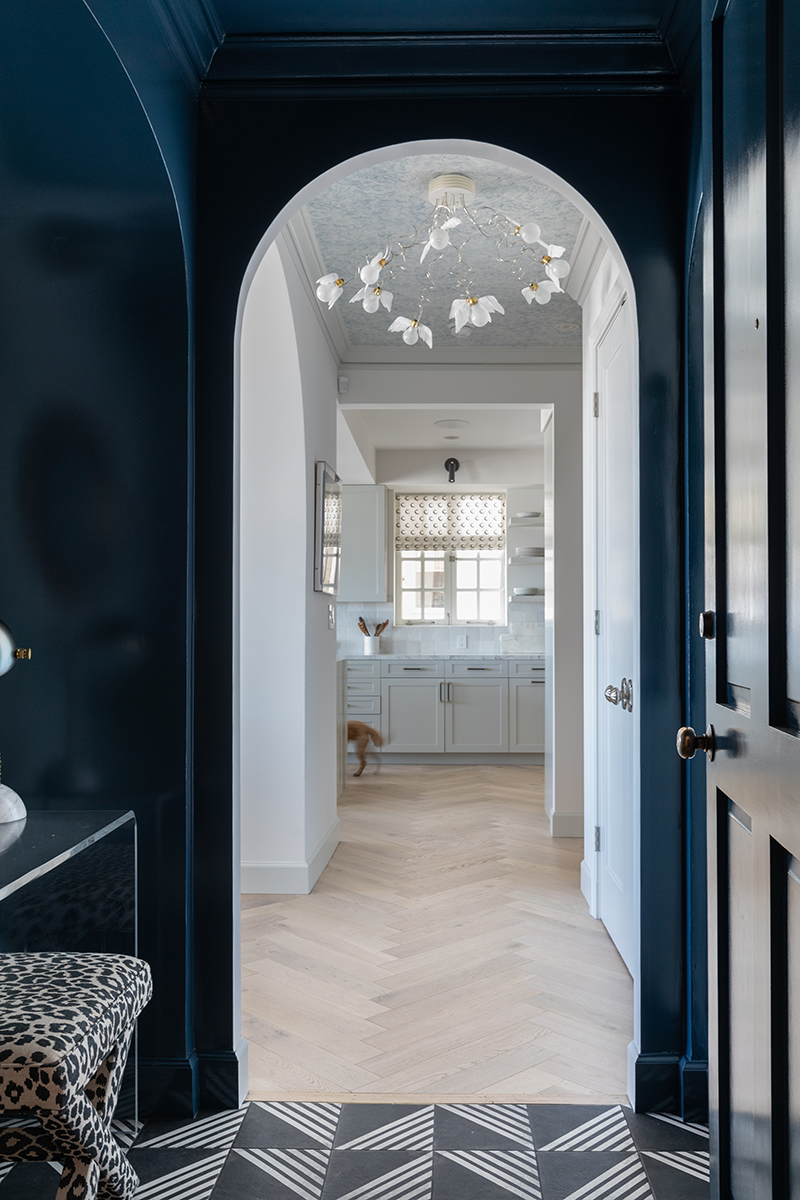 RA: What's the first question you ask clients when thinking about how their home will look and feel? 
E+F: How do they want/plan to use the space and how they want to feel when they walk in the door? Interior design is about creating a feeling and a sense of home. That can mean different things to different clients, but overall the feedback we get is they want to create a sense of calm and togetherness. Space planning is also very important in that regard and we spend a lot of time working on floor plans. 
What are your earliest memories of creating?
I was always very "artistic" growing up, I had an aunt who was a painter and I remember early on going to her studio with my cousin (I must have been 4 at most) and being naked and painting these huge canvases. I also had several close family members who were in Interiors so I was always around floorpans, architectural rulers, velum paper and markers and I loved all of it.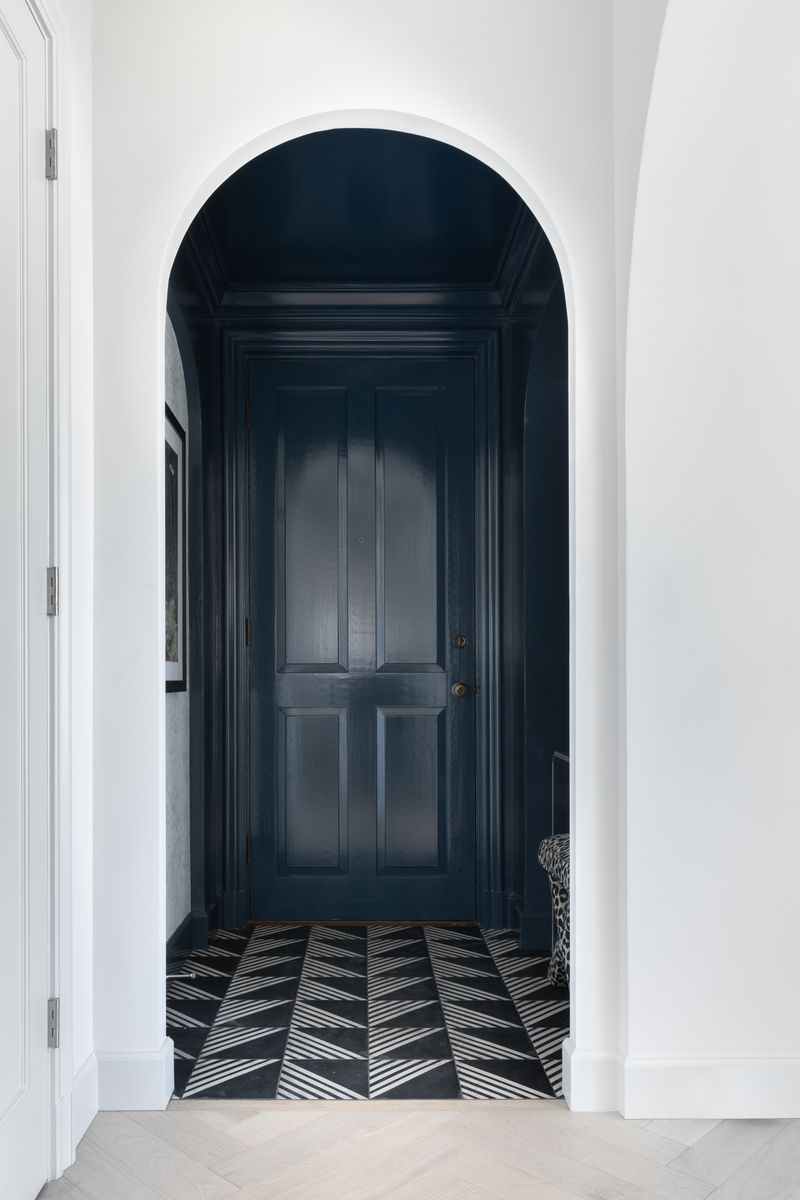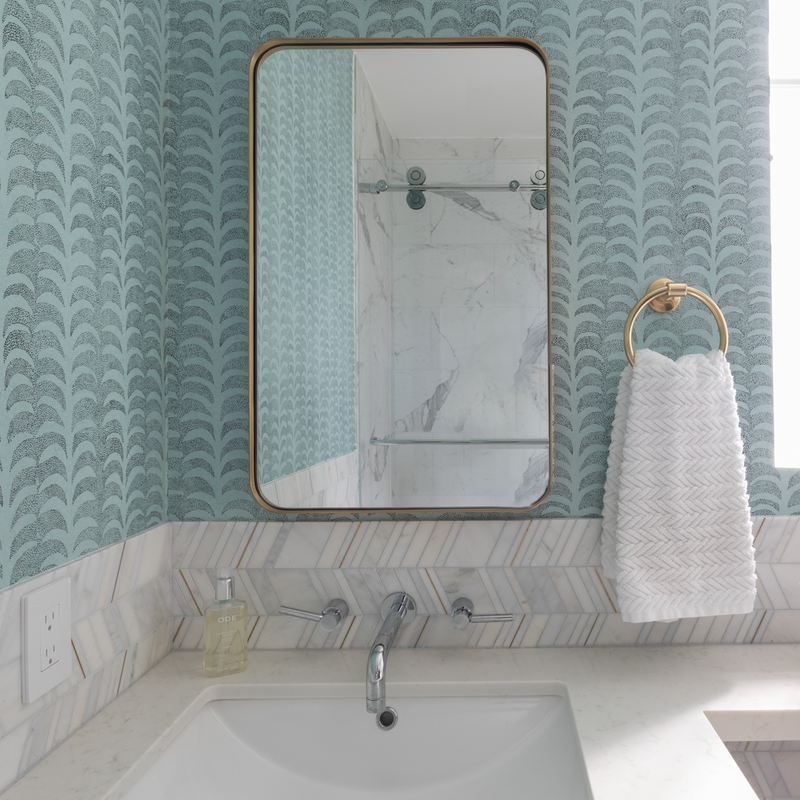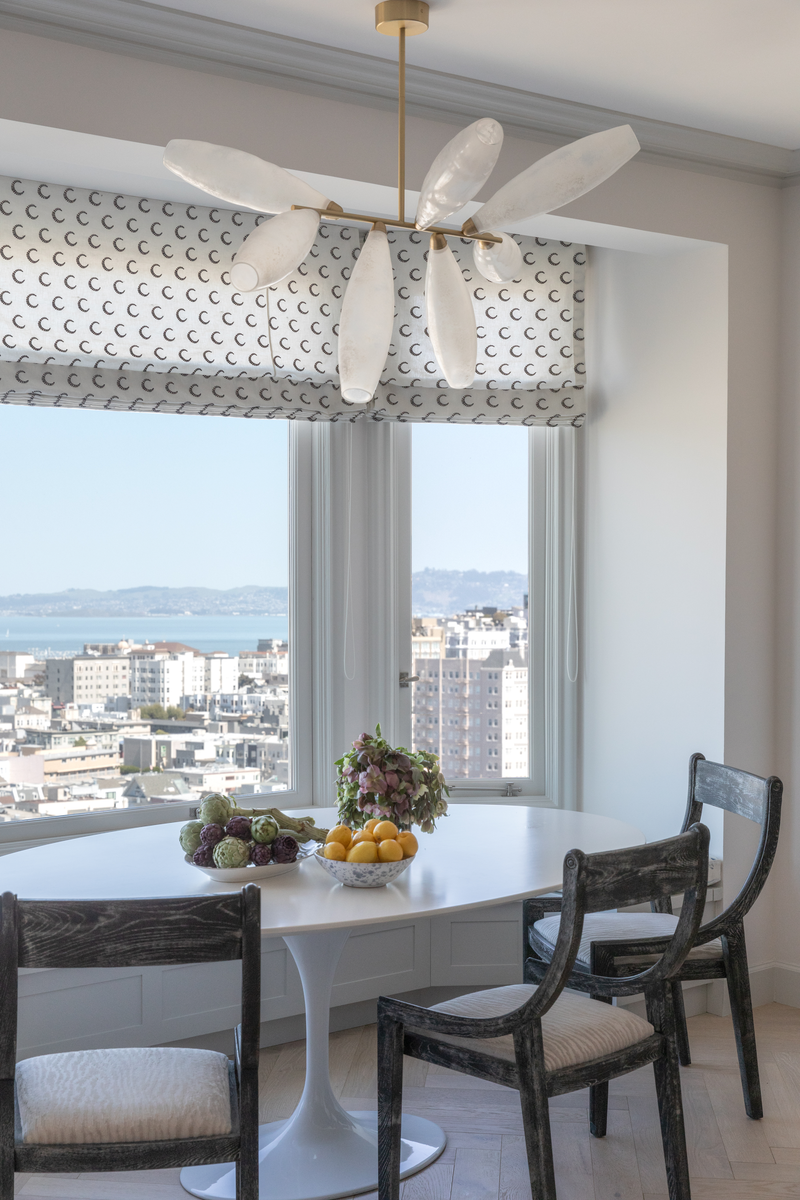 What design or décor item do you love that would surprise others? 
That I actually really like designing Ikea kitchens…while using customized doors (like these) - I really enjoy the challenge of the space planning elements.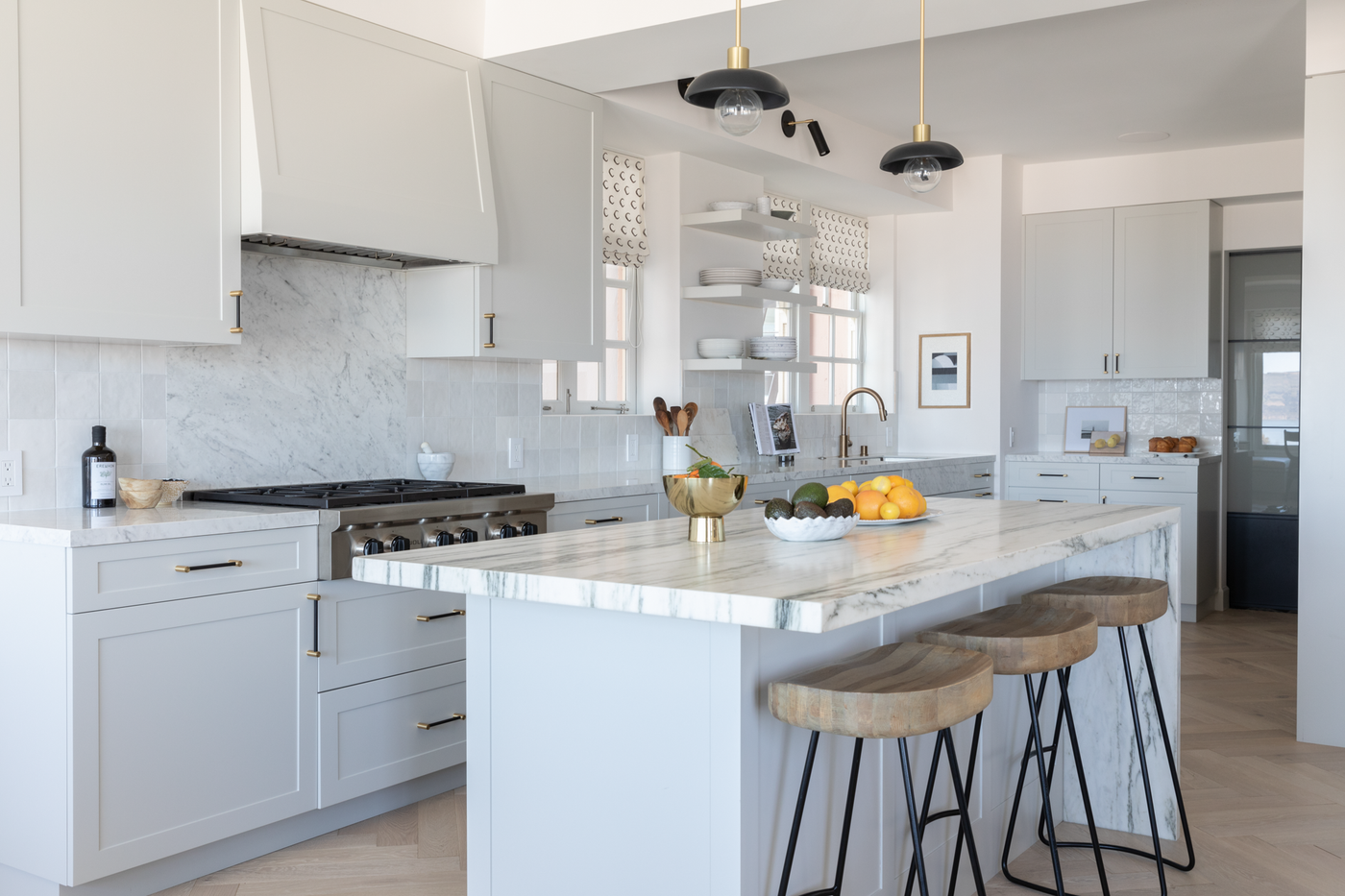 What advice do you have for your younger self, or a designer just starting out? 

I could not emphasis enough over-communication. Being very clear on the process (onboarding, the design process, site visits, client expectations) and knowing your worth to charge for the work that is done as well as implementing boundaries (clients respect them and you for having them!). All of these have been learned through trial and error and I would have benefitted immensely… 
What do you wish people knew about working with interior designers? 
That sourcing takes so much time, and that we love when clients are open-minded. Designers come to space with a different perspective and being open to their suggestions regarding space planning, layout and sourcing will change how you live your everyday life and make you appreciate home so much more. Lastly that window treatments are expensive but they are like having eyebrows, necessary to frame out your room.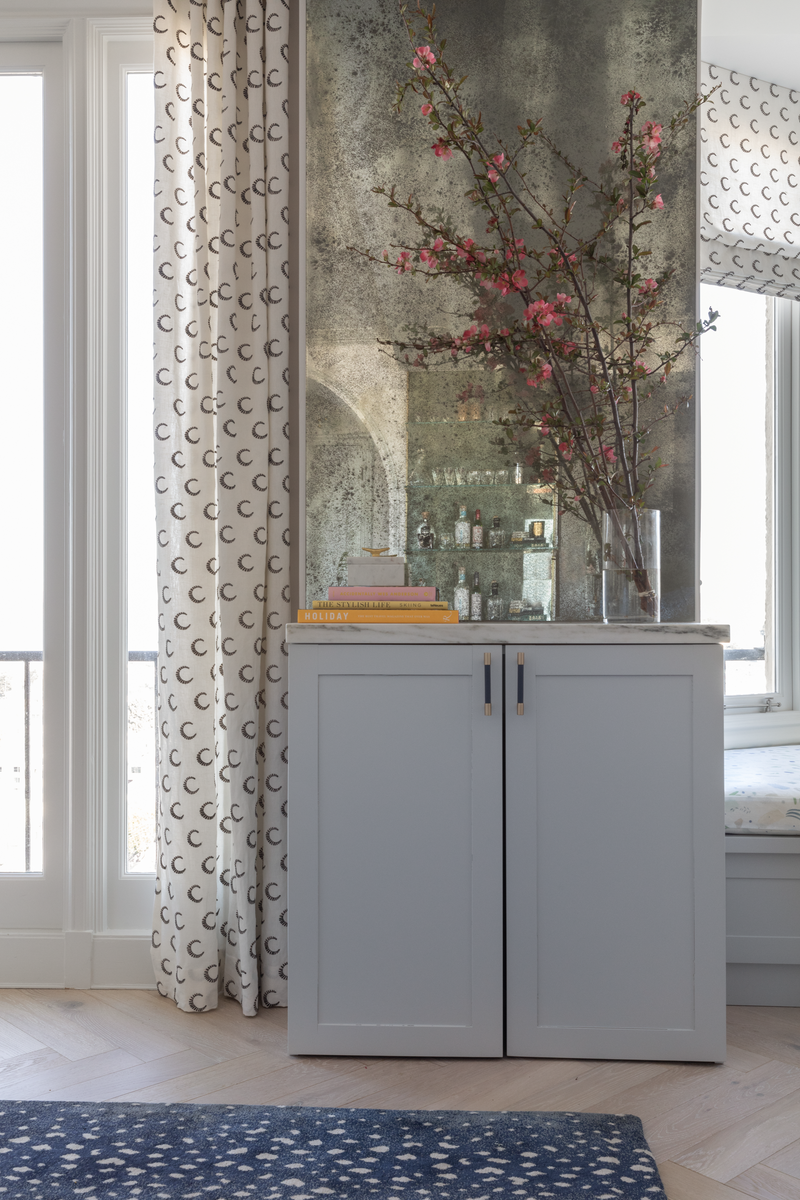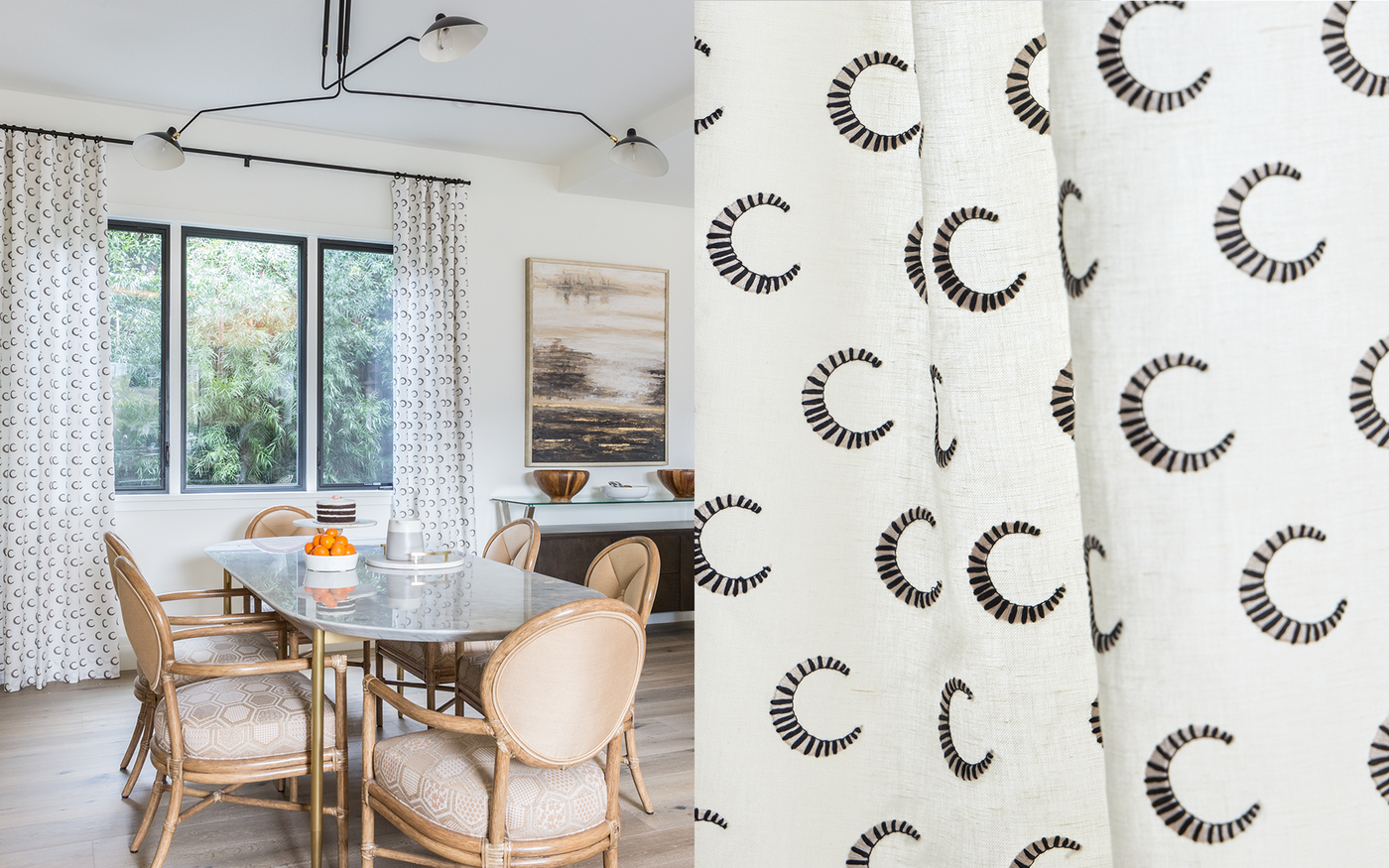 Do you have any advice for making a house feel like a home? 

Collect and travel! Many clients want a home that feels deeply personal, but all those pieces of art, "tchotchkes", decorative accessories and vintage pieces of furniture they love in my design have been collected along the way and tell a story. A good interior designer will be able to fuse together new design with heirloom pieces that give patina and warmth to a space and make it feel like home.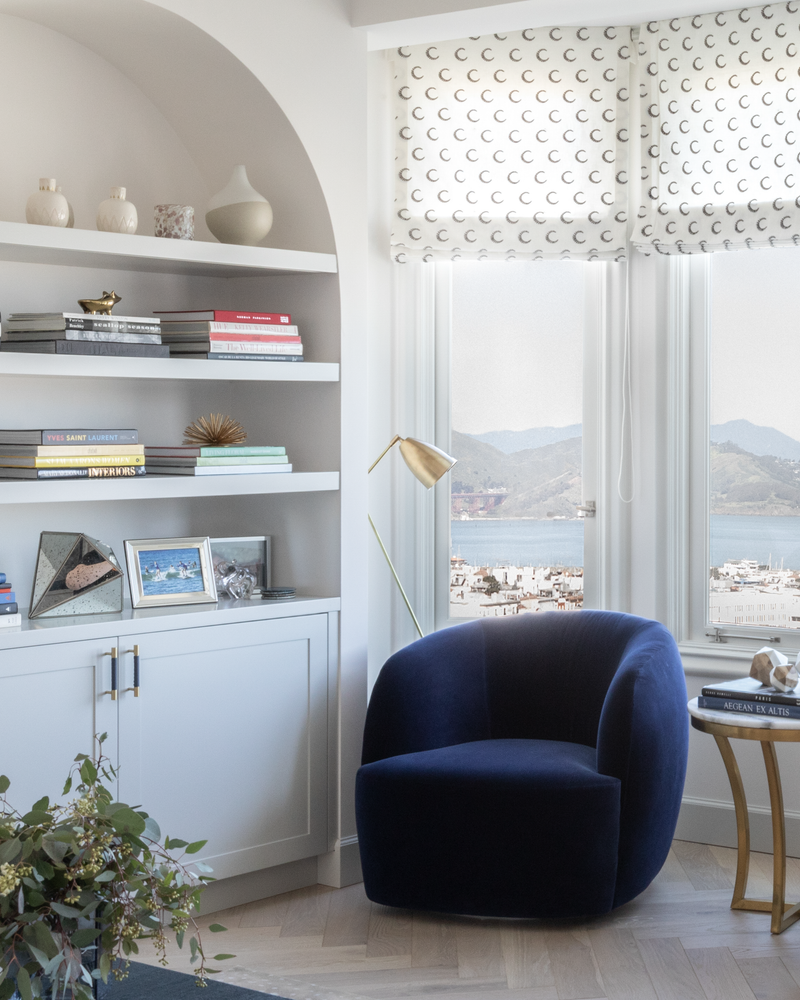 Why do you love to use Rebecca Atwood in your projects? 
We love the fresh, never stuffy prints and wallpaper at Rebecca Atwoods Design. This always gives a fresh perspective to any project we are designing. The color ways are so diverse yet accessible and the patterns are varied without feeling overwhelming; and truly we just love Rebecca - she and her whole team are delightful to collaborate with and we love working with a company whose values are aligned with our own.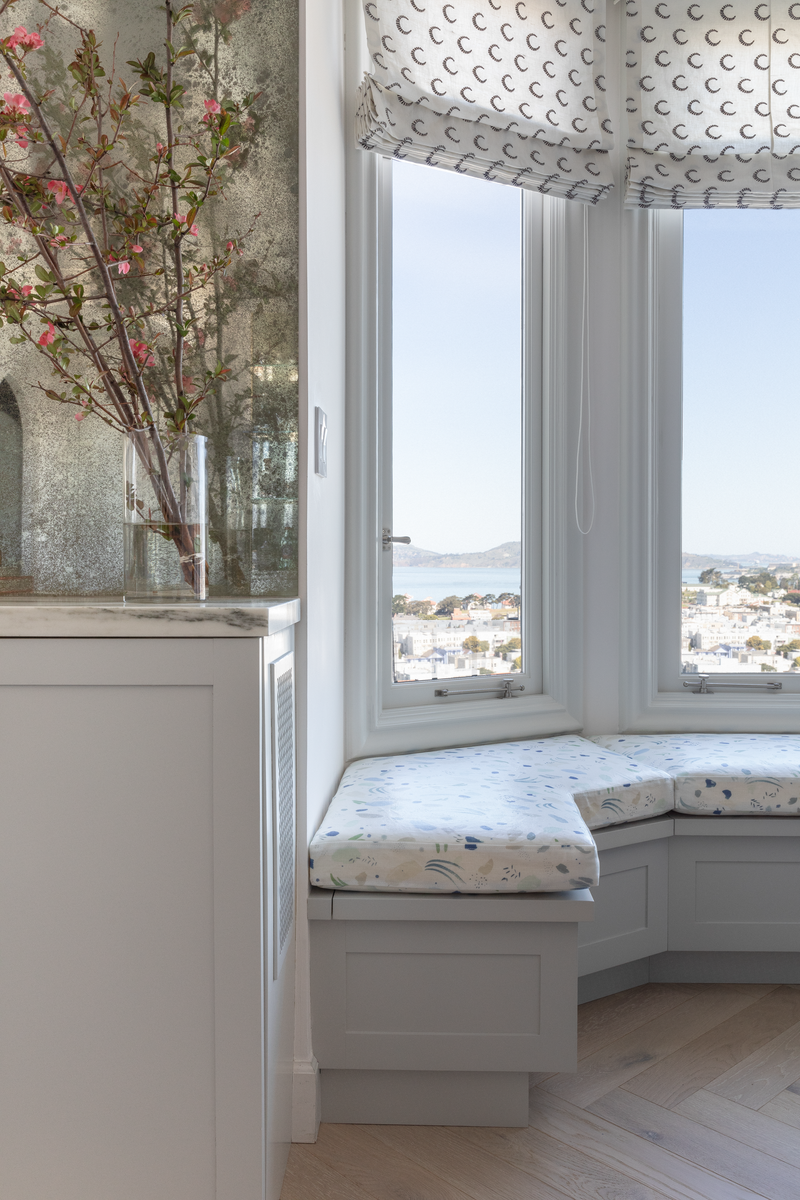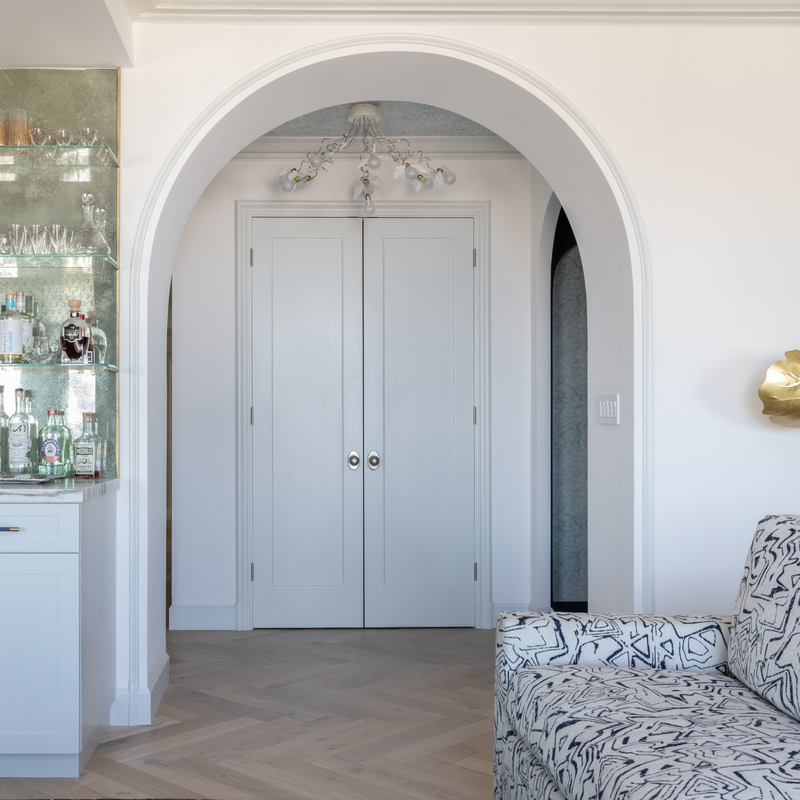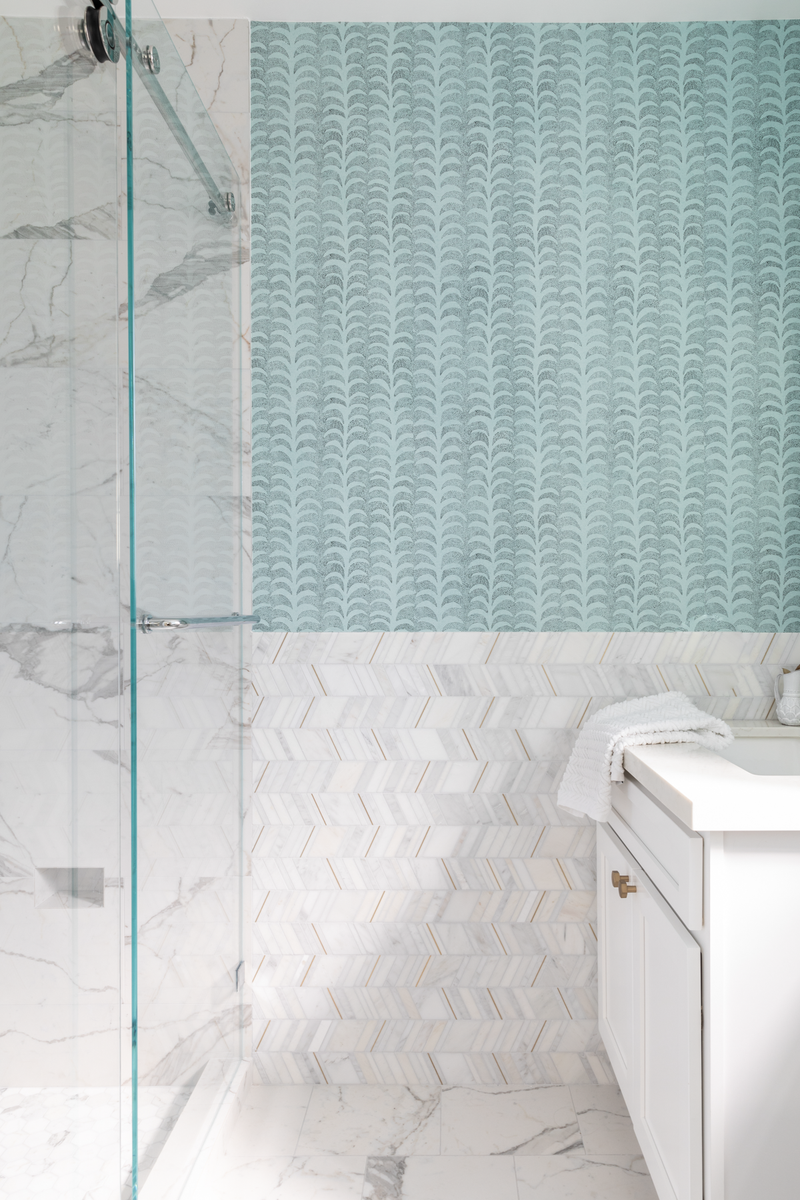 Tell us about this project. 
It took over 2 years, a complete concrete Art Deco build from the 1920's that had to be painstakingly demolished and rebuilt. The client is bi-costal with a residence in Tribeca, New York and this beautiful apartment with a full view of the San Francisco Bay.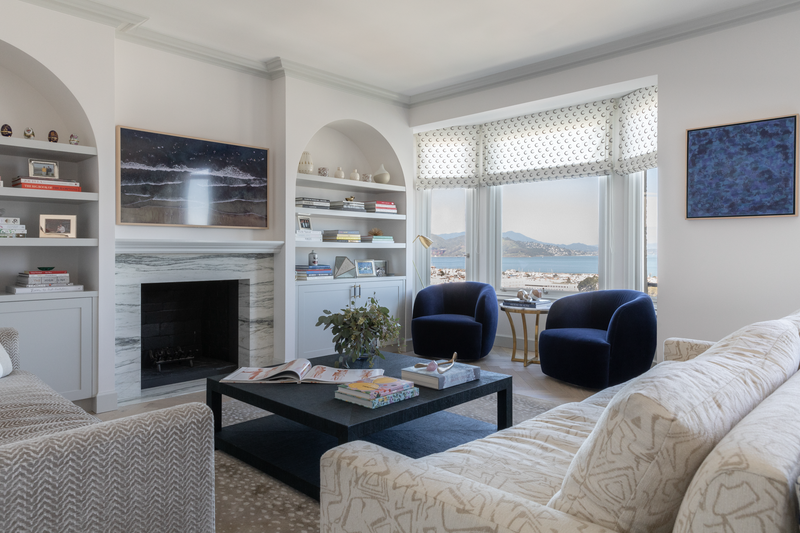 We created an open plan kitchen, dining/living room area. There is an informal cocktail hour lounge that flows into a living room with the use of back to back custom sofas (in matching crypton fabric) assuming the transition.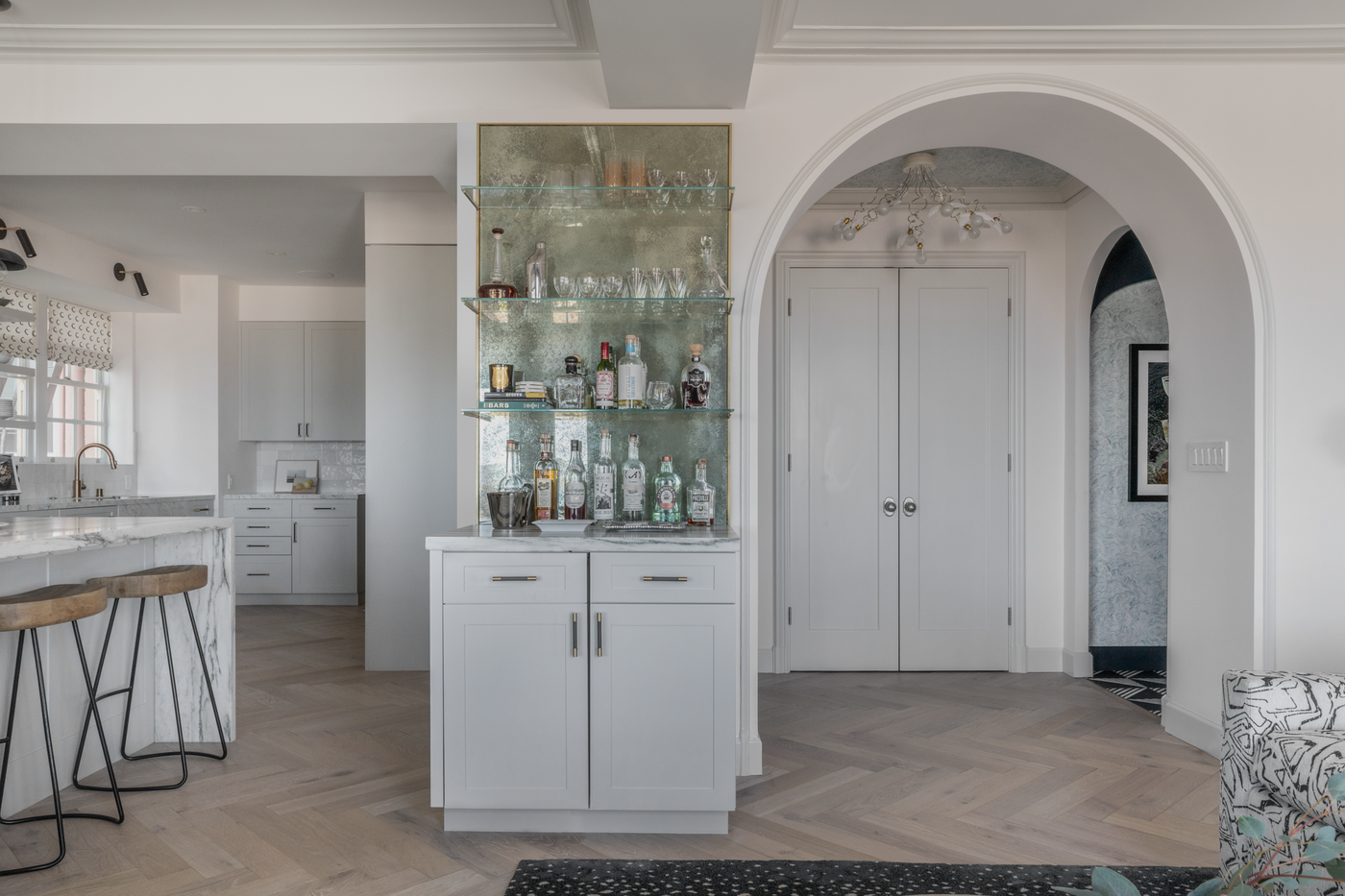 The client loves bright colors and bold patterns so we had to reign that in to create a cohesive ensemble. We created a dramatic entrance with high gloss navy paint and Rebecca Atwood wallpaper and eye-catching tiles that are repeated in the pantry/laundry room as well as an Ingo Maurer Birdie chandelier. 
The client was expecting her first child during this renovation and we made her the nursery of her dreams with the Pippa Parachute wallpaper from Maison C and a lucite crib as well as a custom daybed with Schumacher fabric. No nursery would be complete without a pink bathroom and Kelly Wearstler sconces. 
There is also a little office with bold wallpaper, a serene and calming guest bedroom and of course the master suite with custom De Gourney wallpaper, a custom bed and geometric rug from the Rug company. The master bathroom is chic with matching brass rain showers, beautiful bedrosian tiles and a view of the Bay bien sure..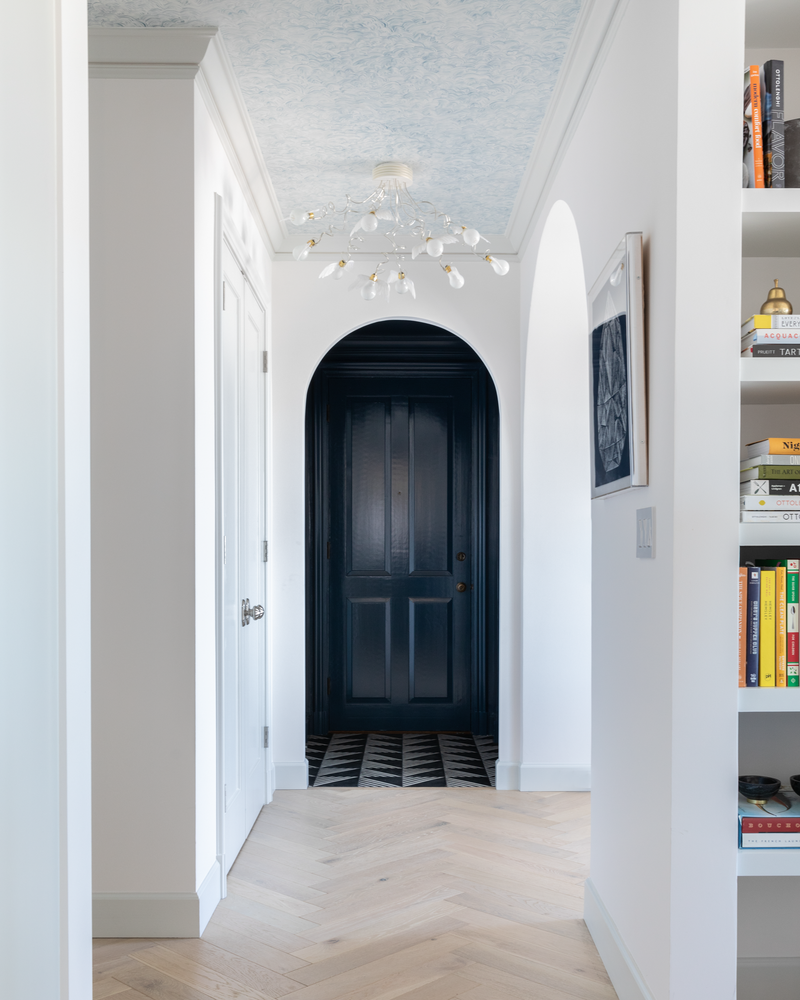 We see pattern as a storyteller, how did you use it in this project? 
This client LOVES bold colors and pattern! We had to reign it in a bit here. We wanted to have a neutral background but with bold accents but not so much so that it would overtake the view of the bay. We love the linear cloud wallpaper which gave some depth and texture to the entryway and created a "moment" which flowed well and organically with the fact that this is a penthouse apartment (in the clouds) with so much blue from the bay. In the open plan kitchen/dining room/ living room we stuck to a navy, black, sand/brass palette which we think is so chic, which is why the fabric for the window treatments was such a win, classically embroidered with a twist in sand and black moons.