Designer Stories: Lynn Tanger
Lynn's self-described design aesthetic is "not defined by a specific style,  but more by a design philosophy:  to create refined, but approachable, spaces that are a reflection of the people who live in them. Beautiful spaces are meant to be enjoyed."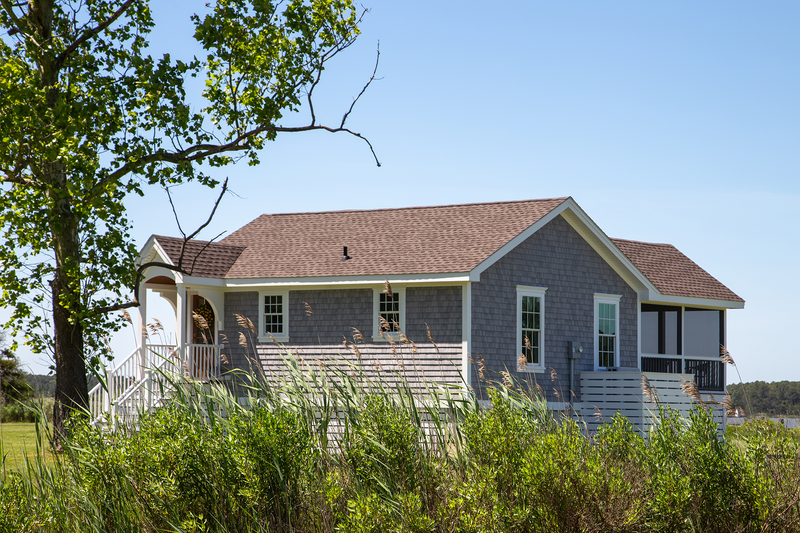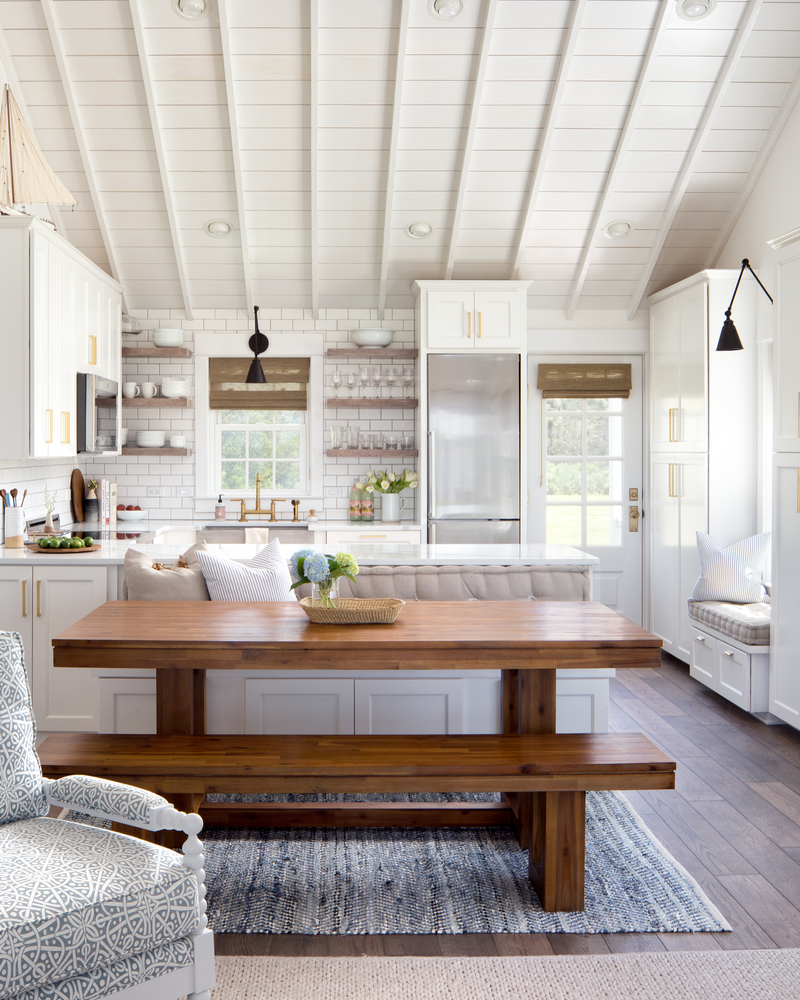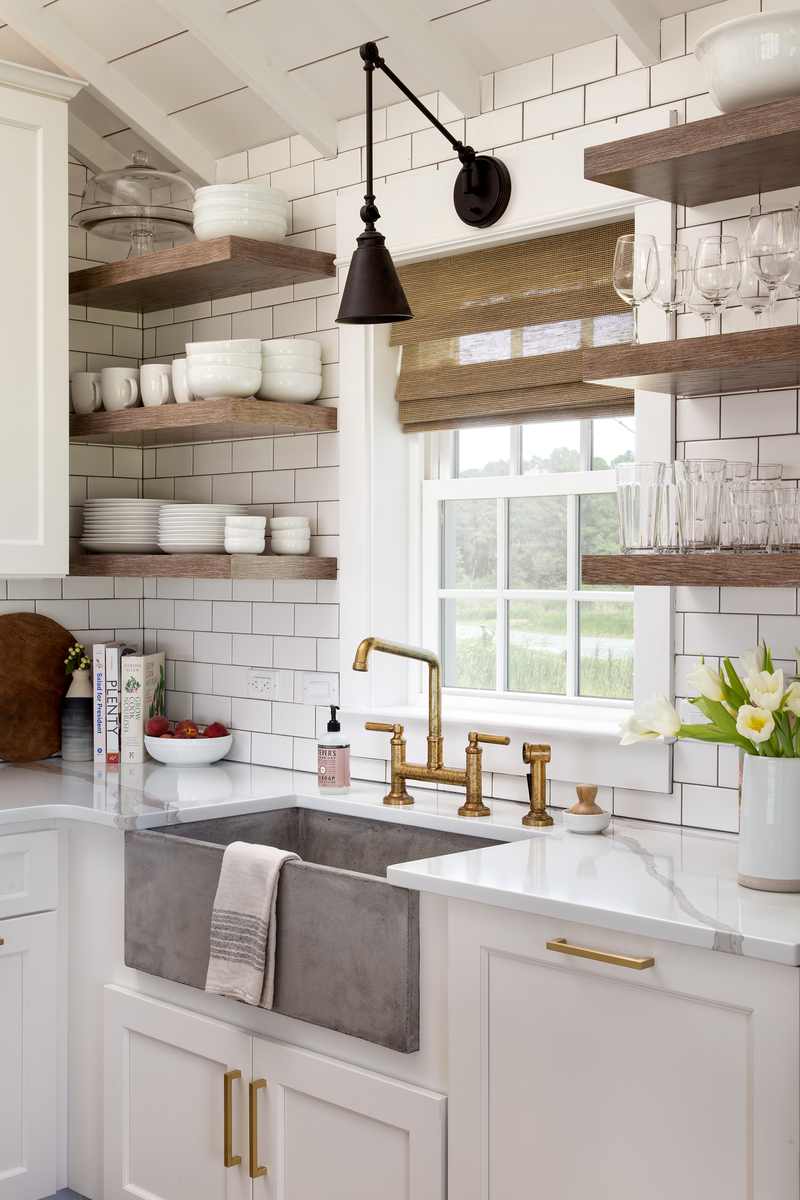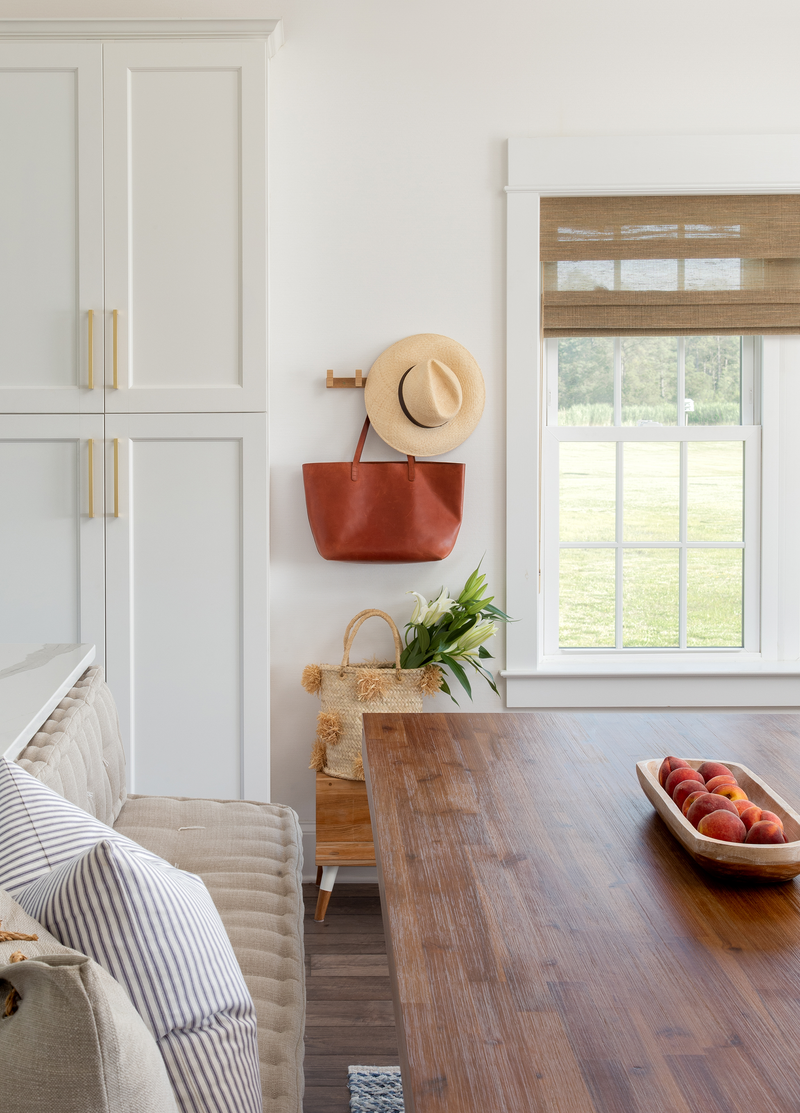 RA: Tell us about this project.
LT: After living in the DC area for nearly 20 years, my husband and I decided to find a retreat from the city.  While we love our home town of Alexandria, we wanted a spot that would allow our family to unplug and enjoy activities we experienced while growing up in the midwest. 

A brief search led us to a historic fixer-upper on the Eastern Shore of Maryland.  Situated directly on the Chesapeake Bay, the property consisted of a primary home built in the 1780s and a petite guest cottage built in the 1950s.  It had a quaint history having once served as a family sleep away camp in the 1920s and 30s.  There was also a large pond carved out by prior owners to exercise their standard show poodles.  It had me at "hello."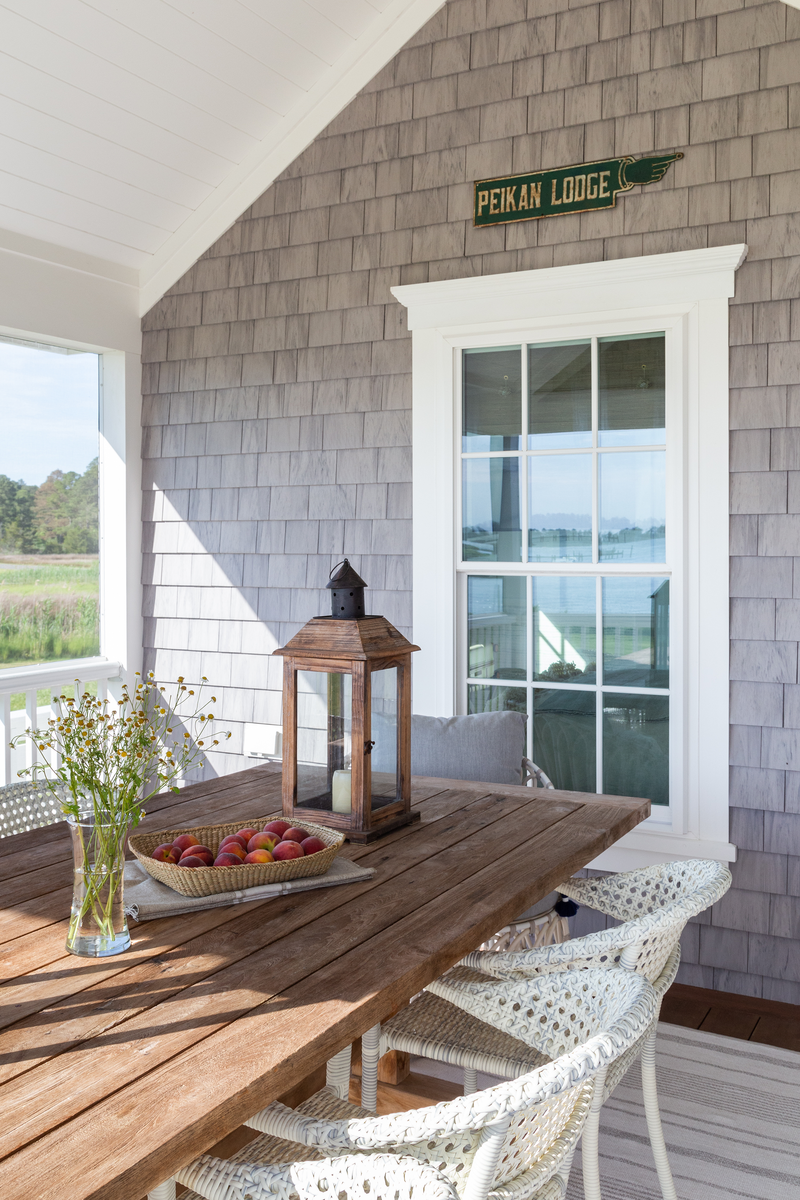 This sounds like a big project, where did you start?
I was particularly charmed by the 800 square foot cottage with water views on every side.  Age and water damage still necessitated a full renovation, but on a much smaller scale so we opted to tackle it first.
The cottage's proximity to the water proved to be both its biggest asset and its biggest challenge.  Current building restrictions no longer allow for new construction to be as close to the shoreline.  The only option was to keep the original structure intact, and elevate it on to a new foundation.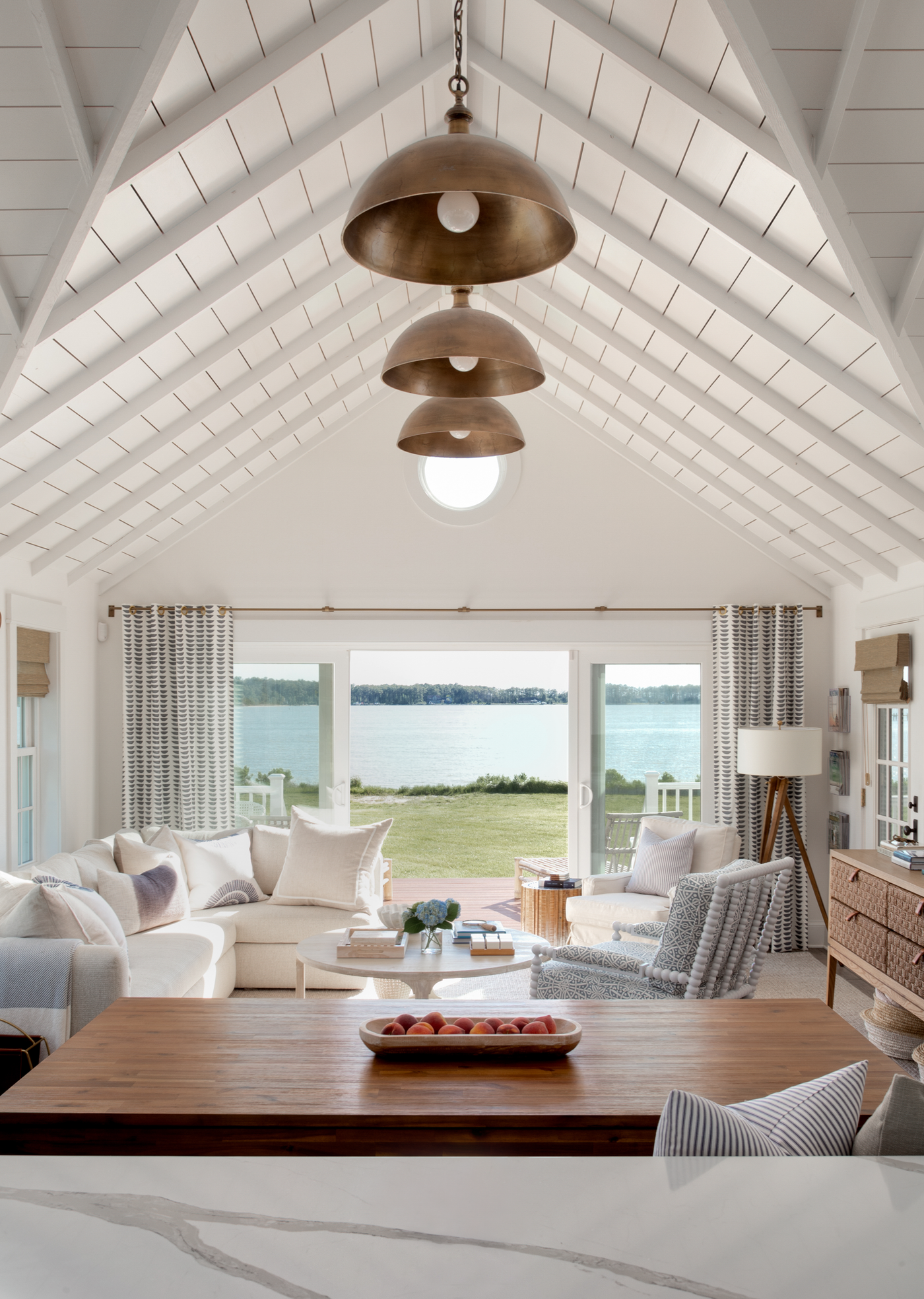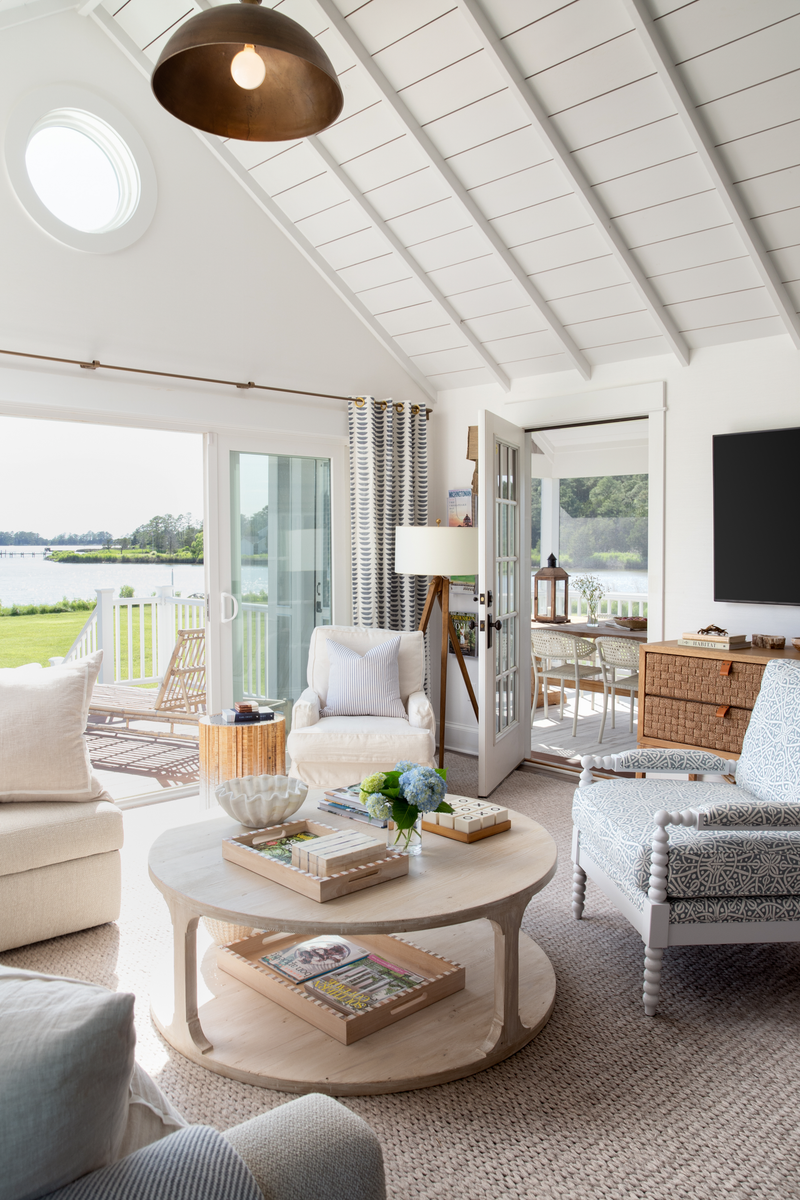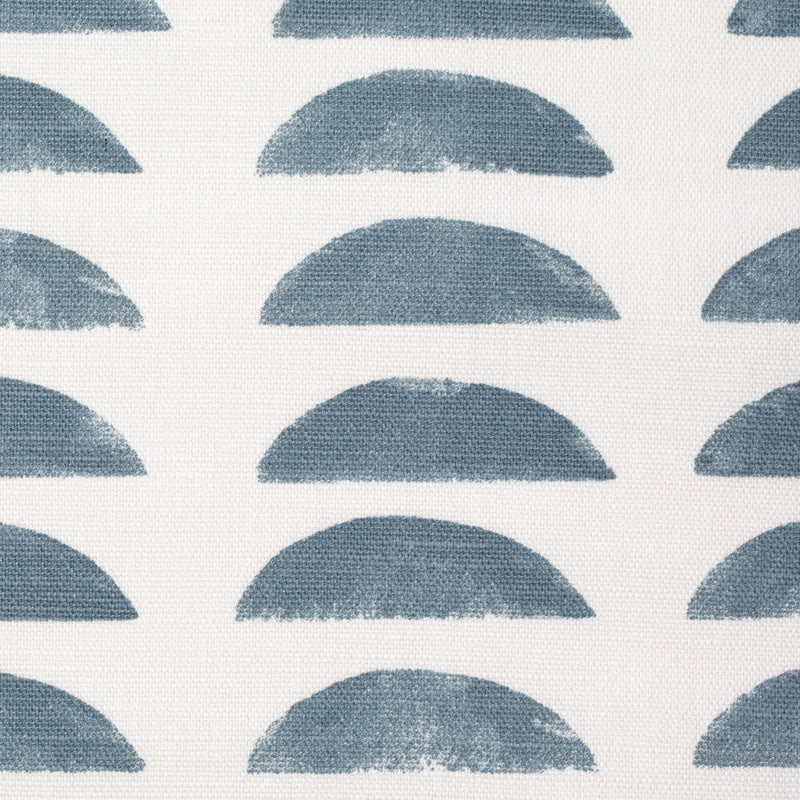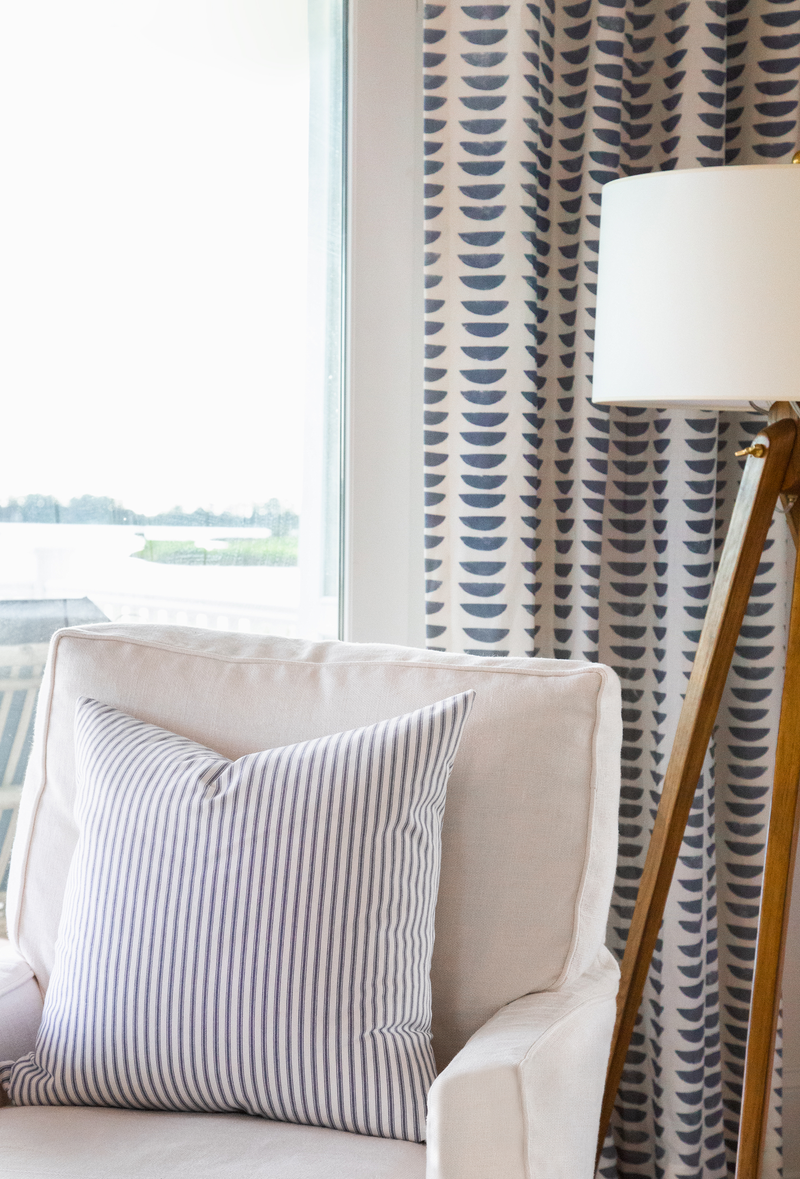 Once you had tackled these challenges how did you plan out the space for this cottage?
As a family of four with occasional guests and four-legged visitors, I needed to fully utilize the limited square footage.  I wanted all the comforts of a larger home, in a footprint the fraction of the size.
The ceilings in the main room were vaulted and oversized light fixtures installed to create a greater sense of space.  Most things were designed to do double-duty. The kitchen island provides both a prep surface and a back to a banquette seating area for eight.  The island also serves as a laundry center, housing a full-sized washer and dryer within.

The tall cabinets at the entry provide closed "mudroom" storage equipped with hooks and out-of-sight places for shoes and boots, as well as a large pantry for the storage of dry goods and other household items.  The performance fabric sofa quickly converts to a queen-size bed or a platform for group movie watching.
The size of the bedrooms remained largely the same, but closets were reconfigured, trundles were tucked beneath beds and pocket doors were installed anywhere possible.  The former tub in the single bath was swapped out for a large shower, and an outdoor shower was added for quick rinses and overflow.
A screened porch addition allows for summer dinners and seating for ten.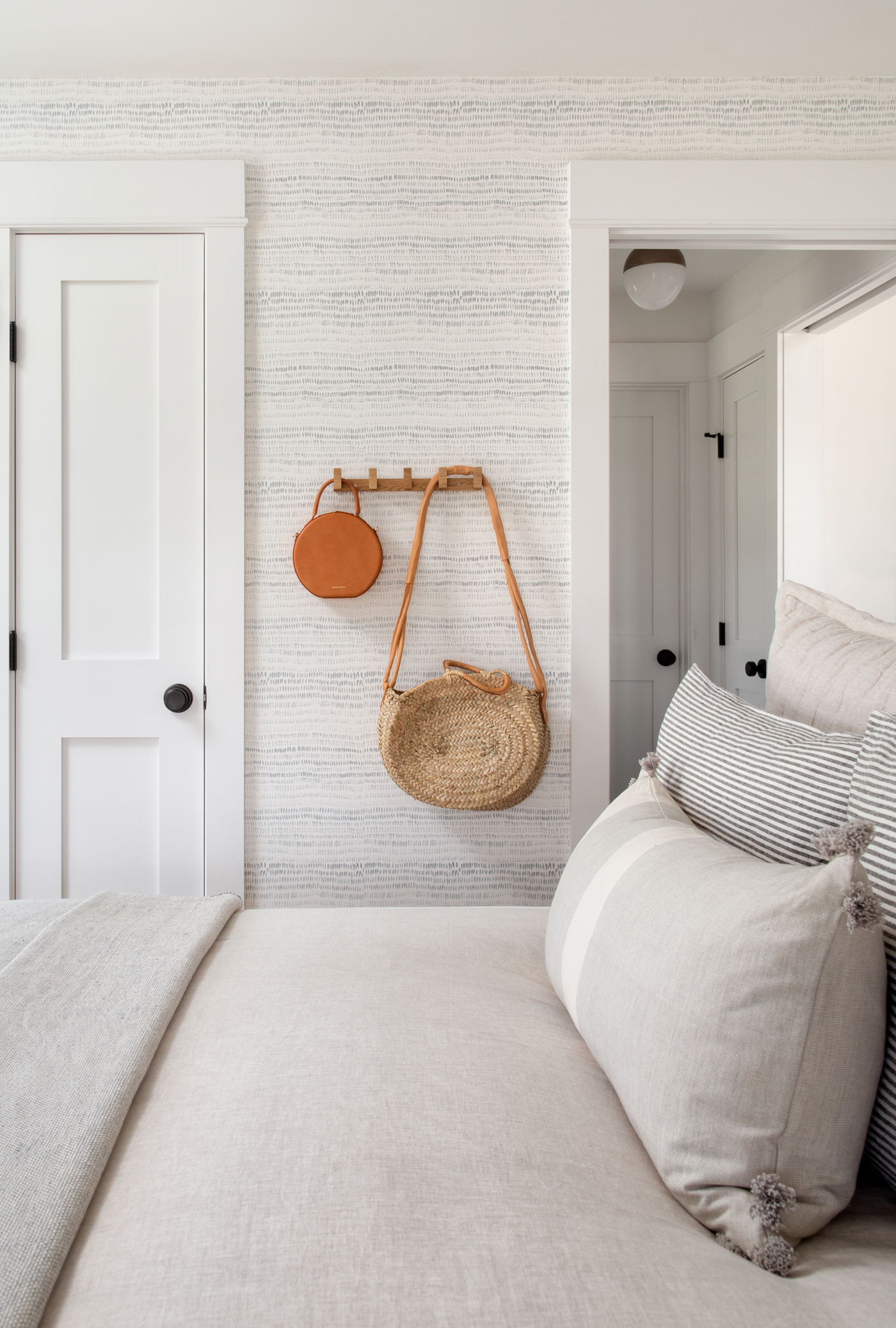 I love how you brought practical solutions into this space. Tell us more about the aesthetic choices.
When it came to the finishes, I wanted to keep everything light and bright.  Lots of whites, blues and natural wood.  I selected mixed metals in bronze and unlacquered brass to give it an aged appeal.
For the overall aesthetic, the goal was for it to be coastal without being too literal.  I fell in love with the soft colors and playful shapes of your fabrics and wallpapers and used them to set the stage for the rest of the design.
In the main room, I inverted RA's Hills fabric on the drapery panels as a nod to the many boats we see from our windows daily.  Dashes wallpaper was the pick for the master bedroom as its calm, soothing pattern seemed to mimic gentle waves.  In the powder room, the walls were papered in Mixed Stripe which gave it a pop of color and an almost vintage feel when paired with the fixtures.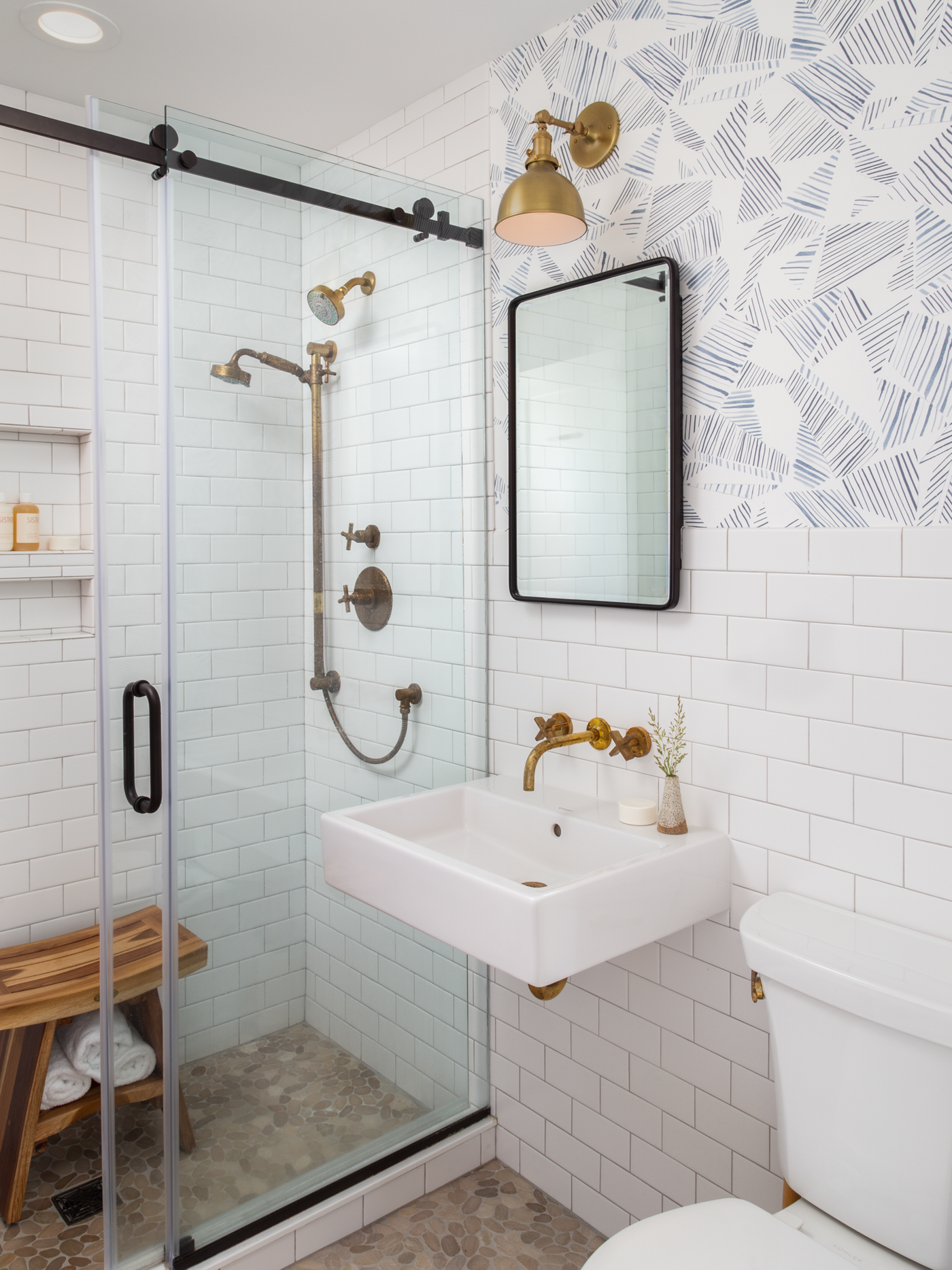 The cottage formally known as a "project," has now evolved into a family home. Careful planning, creative space use, and a monochromatic scheme made interesting by layering patterns and textiles were key to creating a neutral, but interesting space that will be enjoyed for years to come. 
See more of Lynn's work on her website and follow along on Instagram.