Designer Stories: Megan Molten
Meet Megan: lover of all things Interiors, Fashion, Food and Fun in her favorite city in the world—Charleston, SC. While Megan designs many coastal modern homes in the South, she loves a collected look in her own home, including antique treasures from around the world. Take a peek into her projects and learn more about her design process below!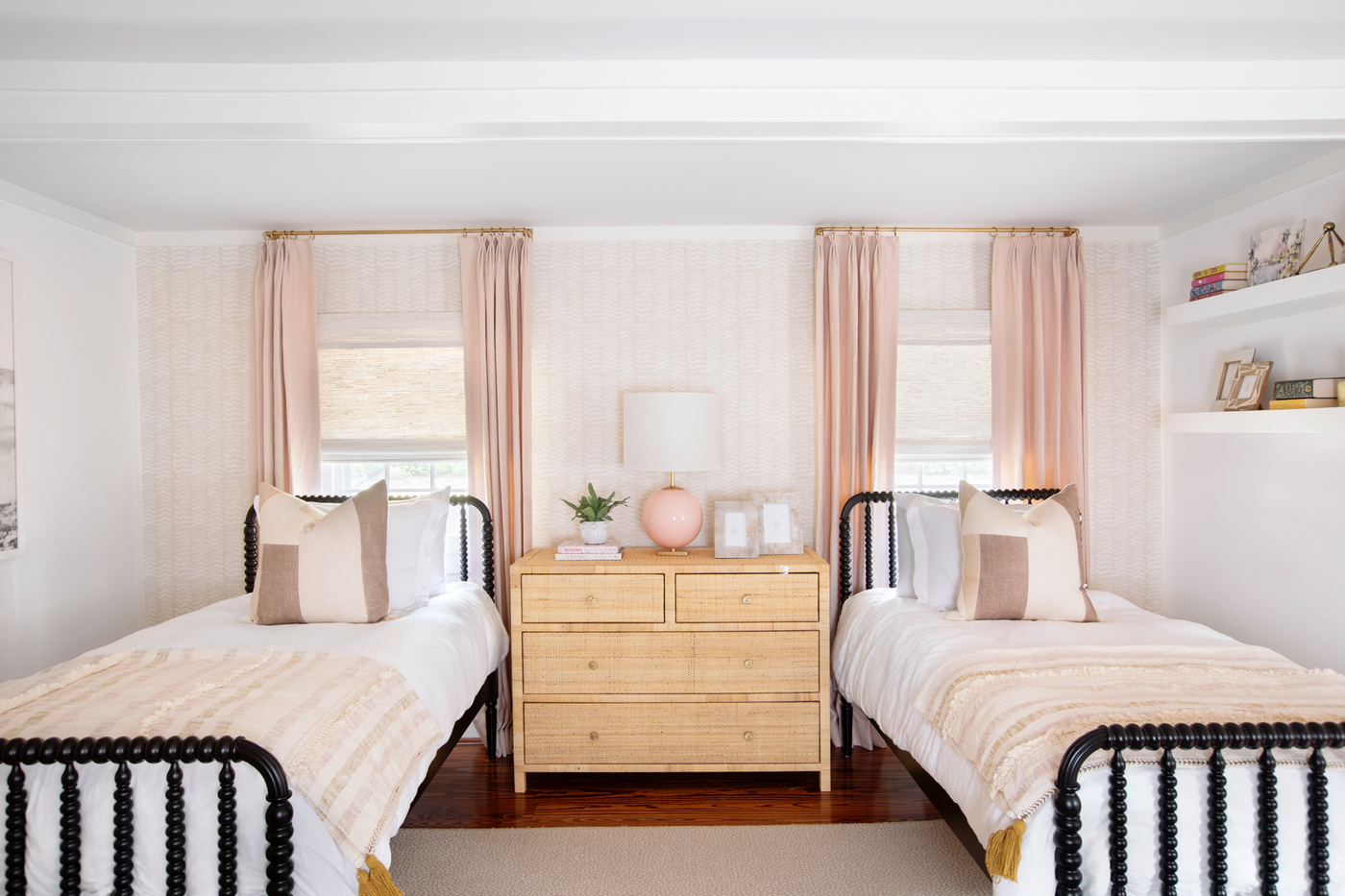 RA: What's the first question you ask clients when thinking about how their home will look and feel?
MM: The first question I ask typically, is to show me pictures of your dream space. A lot of clients can tell me all day long they want a Modern Coastal look. Until they show me a picture of what Modern Coastal looks like to them – I may have a totally different vision of what it looks like. Pictures really tell the story; I never take my clients photos literally but just use them for inspiration and pull the look/feel of what they want!
What are your earliest memories of creating?
My earliest memory of creating is as a little girl I would dress up and put on performances for my parents. I loved to sing and dance. I was always a performer. I actually majored in musical theater then switched to business halfway through college. My creativity was through song and dance. That's what I loved and where I started!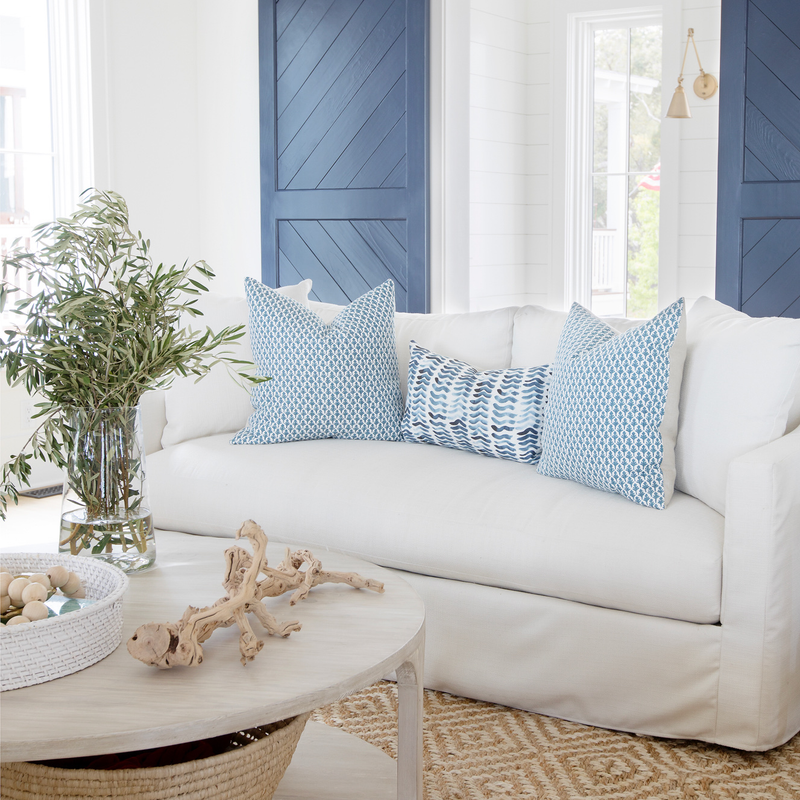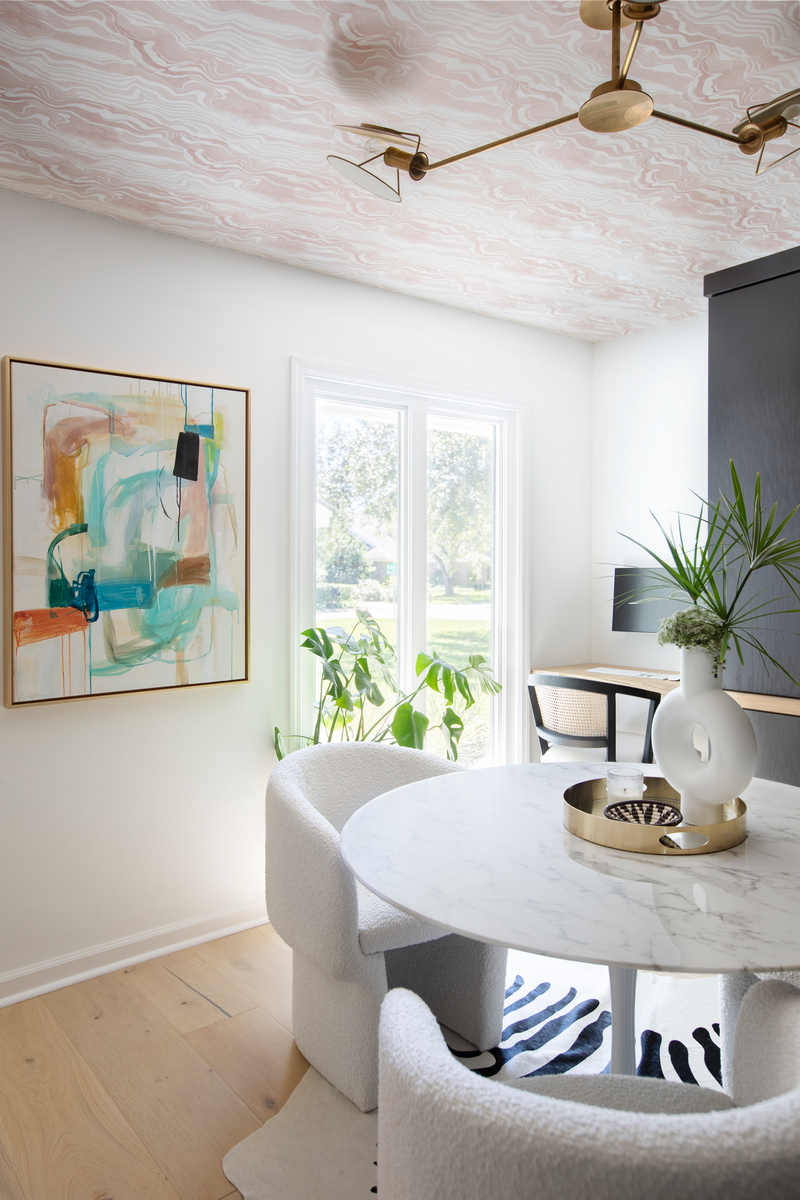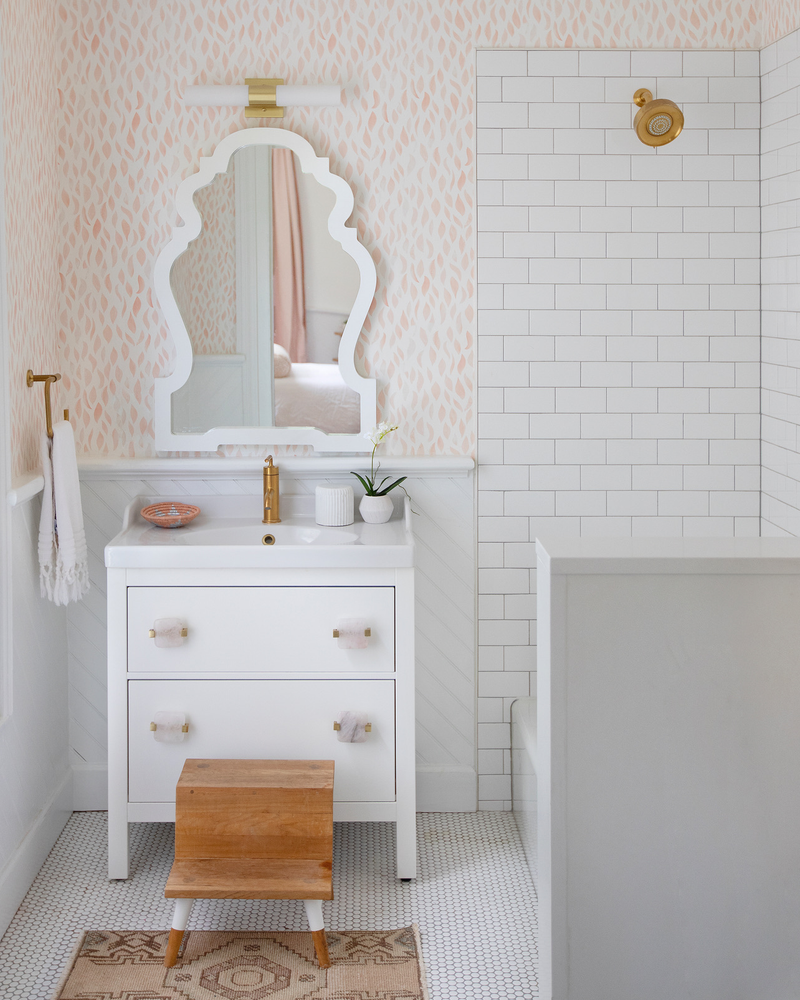 What design or décor item do you love that would surprise others?
My personal home always comes as a shock to those that follow my design aesthetic because it is very different from what I do for clients. It's because my husband was very involved in the design process, and we really worked together. His style is more eclectic; he is a collector of things, which I am not. He has pushed me to be a little more edgy and take design risks that I wouldn't have if it wasn't for his design influence. What we created was something unique. That being said, decor I love that would surprise people is edgy pieces, vintage pieces and things we have collected traveling! You will see all of this throughout our home.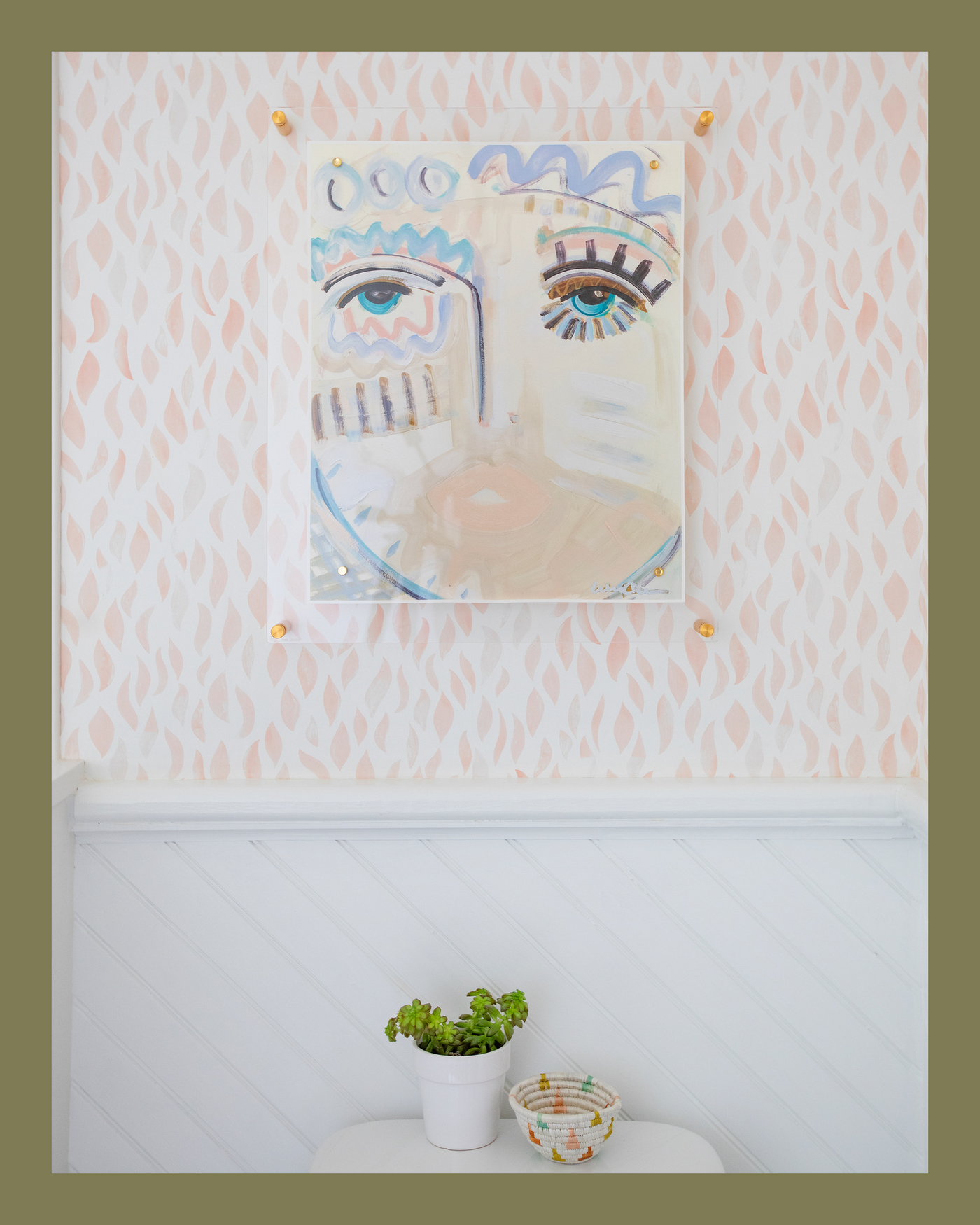 What advice do you have for your younger self, or a designer just starting out?
I would say be authentic, stay true to yourself always, and find your niche. Once you figure out what you love, run with it. It is so important to have a clear design aesthetic because that is what makes you, you. It is what sets you apart from everyone else. Knowing what that is and being confident in it is my best advice. I created my look without realizing I had a style and it really paid off because now all these clients come to me for this Modern Coastal aesthetic.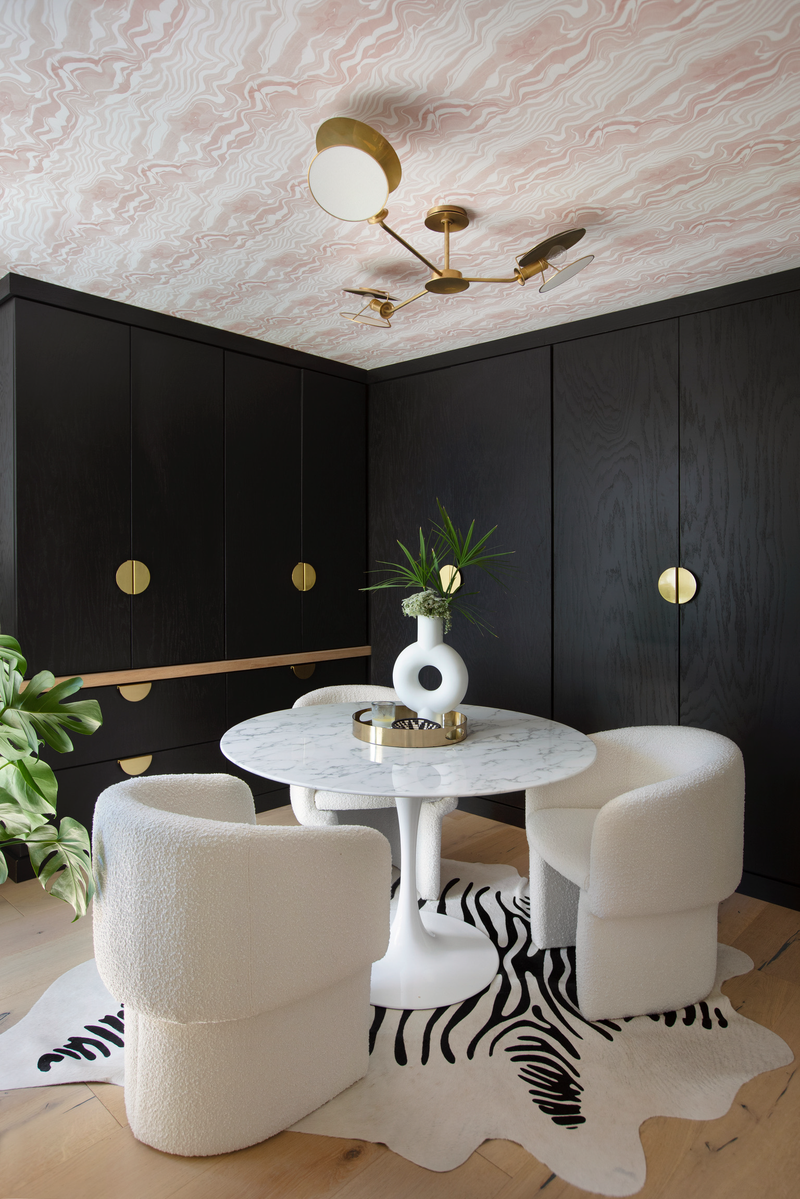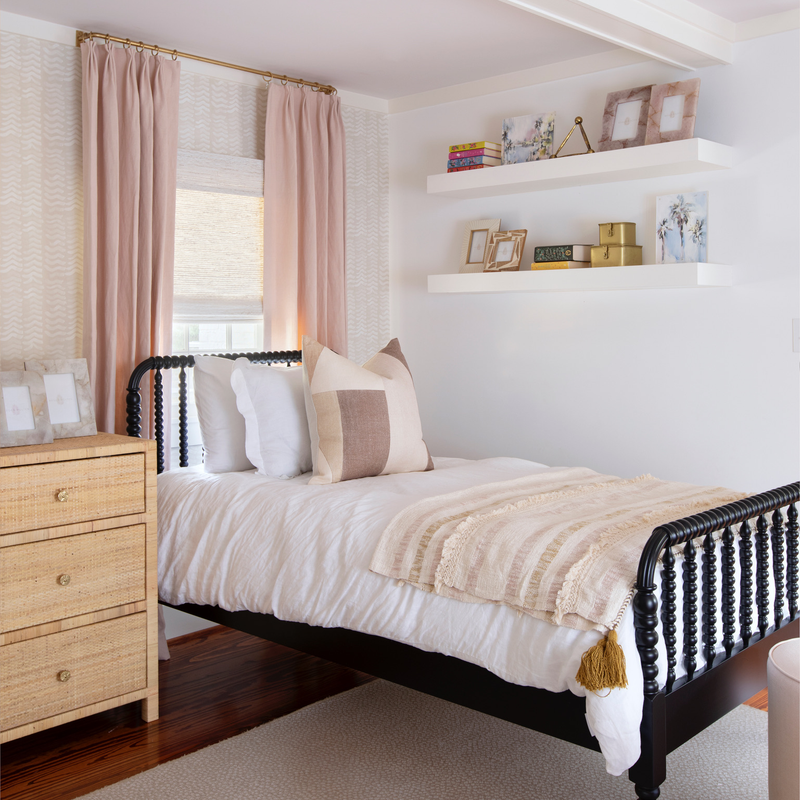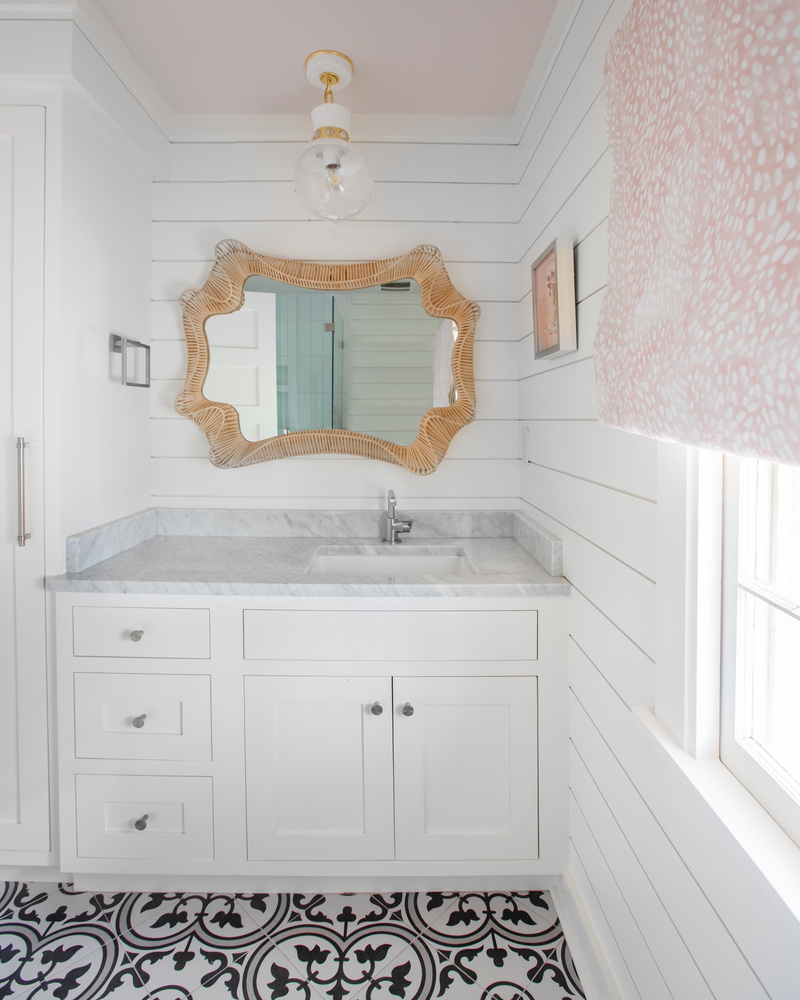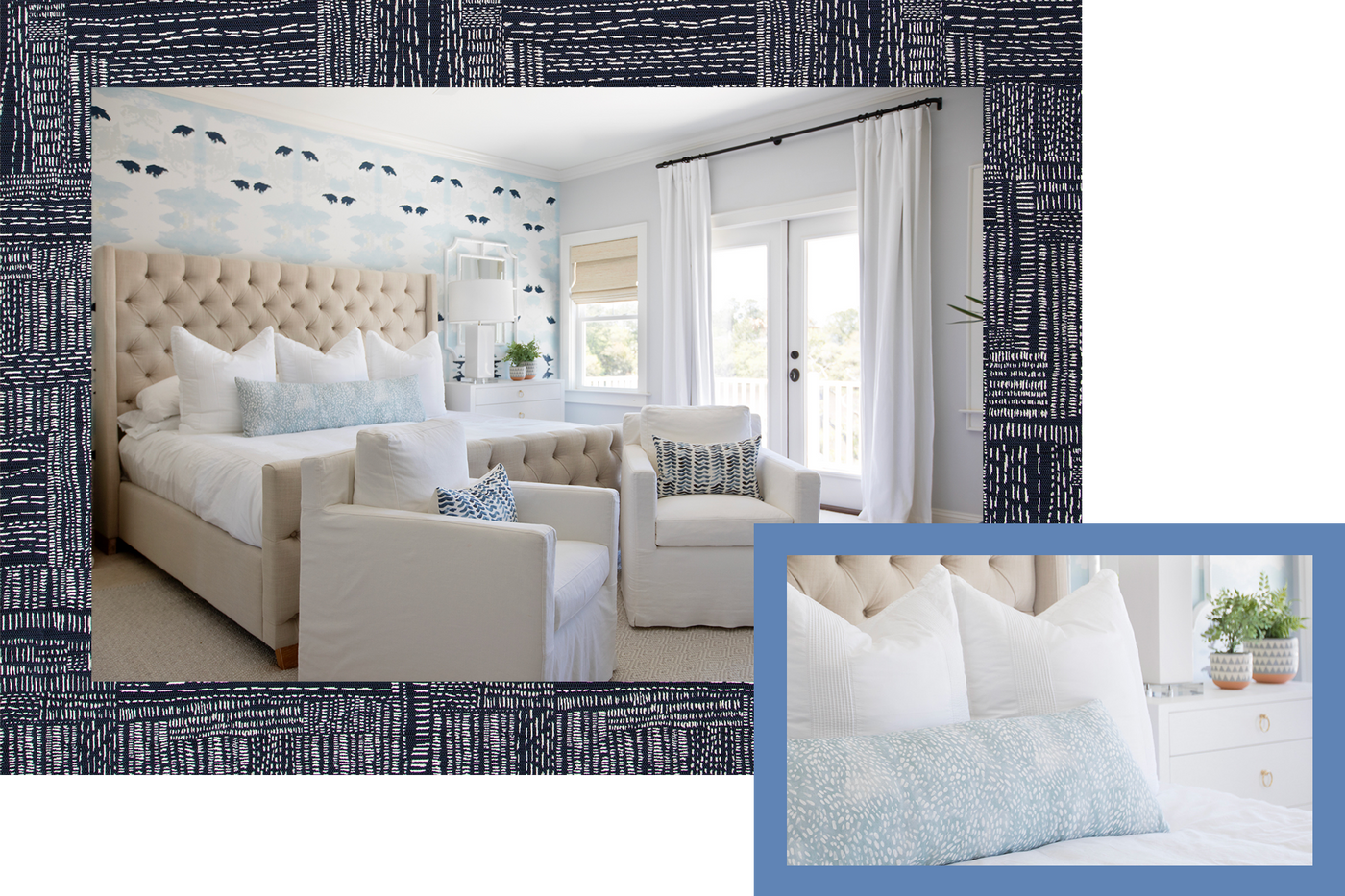 What do you wish people knew about working with interior designers?
Working with designers is a long-term relationship, it is a very personal relationship that requires a significant amount of trust and communication. Just like any successful relationship those are probably the two most important things when working with a designer, you have to trust them with their choices and communicate. If you build this foundation, you will always have a successful end result.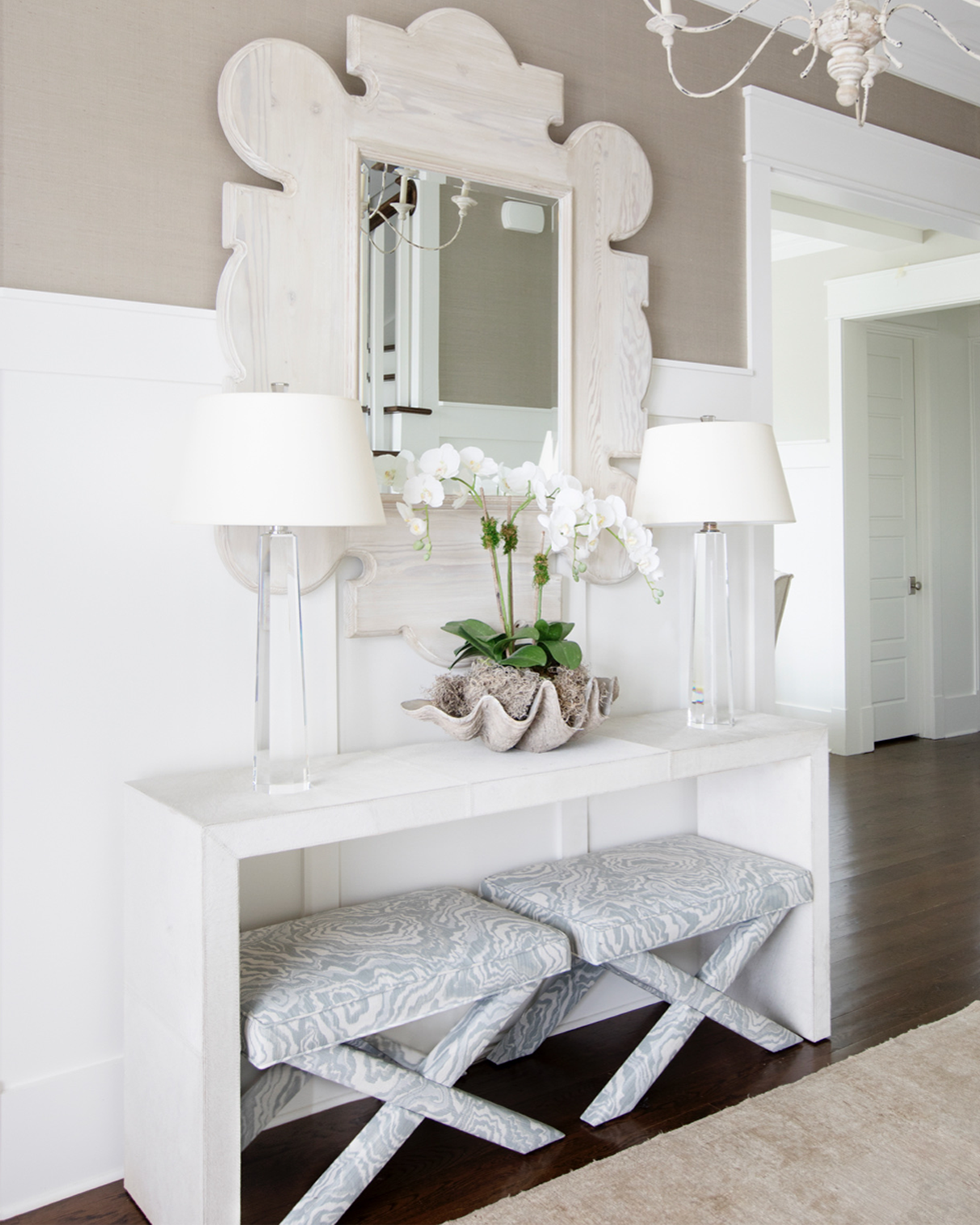 Do you have any advice for making
a house feel like a home?
Greenery and accessories! I feel like those final styling pieces are what always make our projects feel complete and a home. It's the trees in the pots, the picture frames on the table with the books and candle lit and bowls filled with fruit. Thoughtful pieces throughout the home that bring it to life and give it character. Designing down to the smallest details is something that is unique that we offer to our clients, you don't always see that. That is why we have the shop for those customers that don't hire us as a designer they get to get that feeling.
Why do you love to use Rebecca
Atwood in your projects?
Her prints and colors are always so in line with the aesthetic of our design projects-they are soft, light, airy, clean, a little coastal and modern-all the things that we love to feel when we walk into a completed design project. She just nails it every time, adds something special to the space that feels so custom and hand done which I love. It's like a piece of art for your windows and walls.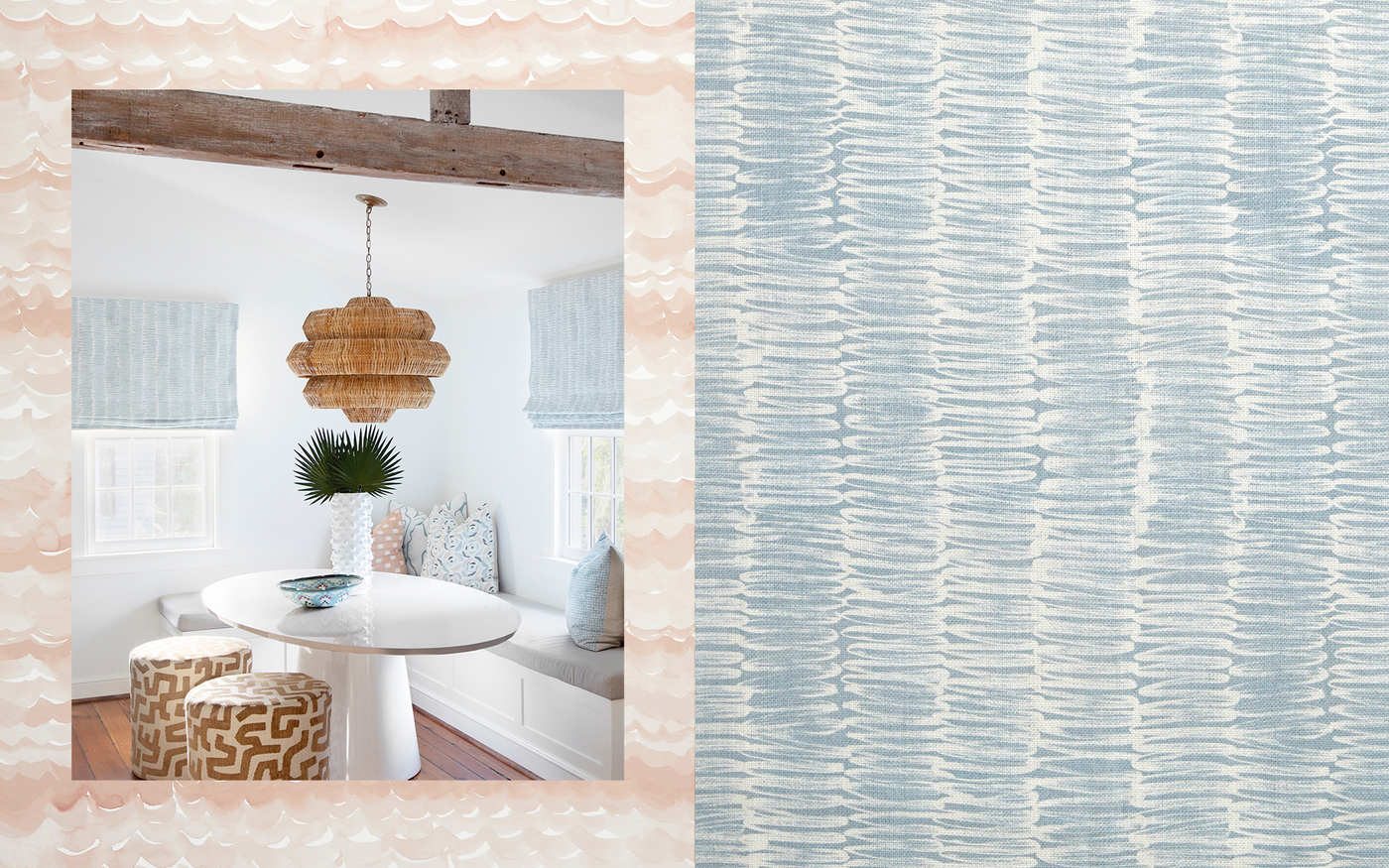 Tell us about this project.
I am so excited to share our beautiful project on Daniel Island, Island Escape. Our clients relocated to the area and were looking for a completely new, bright and light home design to fit their new life in the Lowcountry. We incorporated woven elements, beaded fixtures, blue wallpapers and white linens for the ultimate coastal luxurious feel. We designed the majority of the rooms in the home making for a cohesive look throughout while keeping a unique feel for each space. 
When designing projects in Charleston and the surrounding areas I bring in pieces from local artists and makers to create a curated, true to the area feel for the home. I had to incorporate the stunning Rebecca Atwood wallpaper ceiling in the office (River in Gray) and master bedroom nook (Petals in Taupe-Blue).
We see patterns as a storyteller, how did you use it in this project? 
I chose to use Petals Wallpaper in Taupe-Blue. I selected this petals pattern to pull together the different colors in this space. We had soft blue on the walls and the taupe-colored desk in the bedroom. This wallpaper pulled together the two elements and added a softness but also feminine touch because it was her space. 
I also incorporated the River Wallpaper in Gray on the office ceiling. I love how this pattern made the space feel bigger and added depth. The neutral gray color was easy to incorporate into the space but also added some uniqueness. I love bringing elements of outside in. The river pattern reminds me of the water which we are surrounded by here in Charleston making it a perfect pattern for these clients who wanted the Coastal look.