The Art of Making: Digital Printing
Digital printing is unique in that it allows us to translate very painterly designs for production. Color variation, subtle shifts in hue, and soft marks are captured in the process, making it the best way to recreate our hand-painted patterns. Marbled papers and brushstrokes can be printed with amazing accuracy and consistency.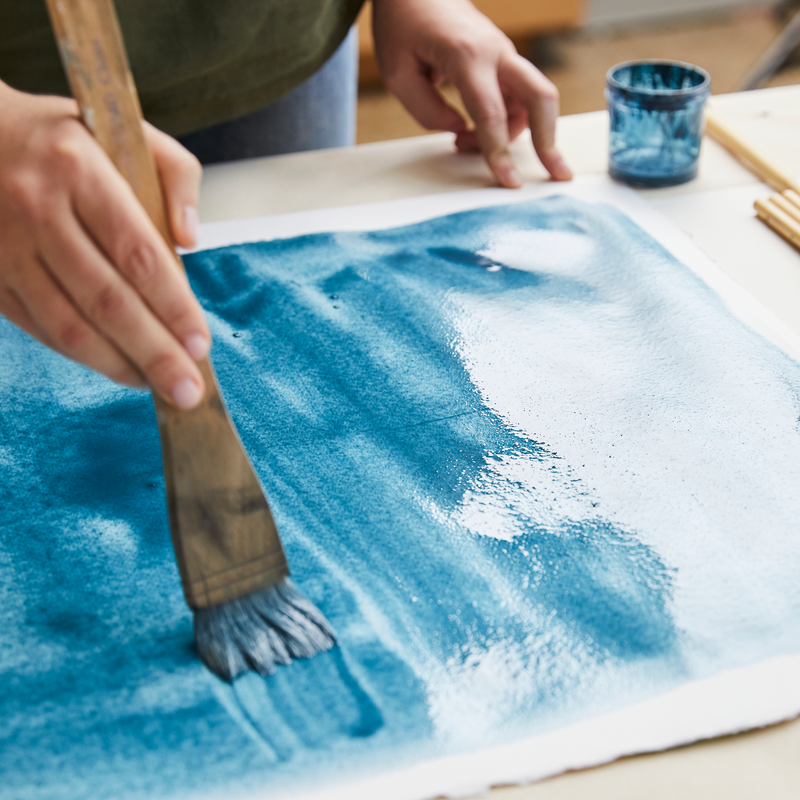 Proven as one of the eco-friendliest processes in printing, this process allows us to replicate our hand-painted designs on a large scale using less water and materials than screen printing or hand-dyeing. Using pigments or dyes, a large printer transfers the pattern onto the surface of linen or clay-coated wallpaper. When printing fabric, the pattern is set with heat and pressure.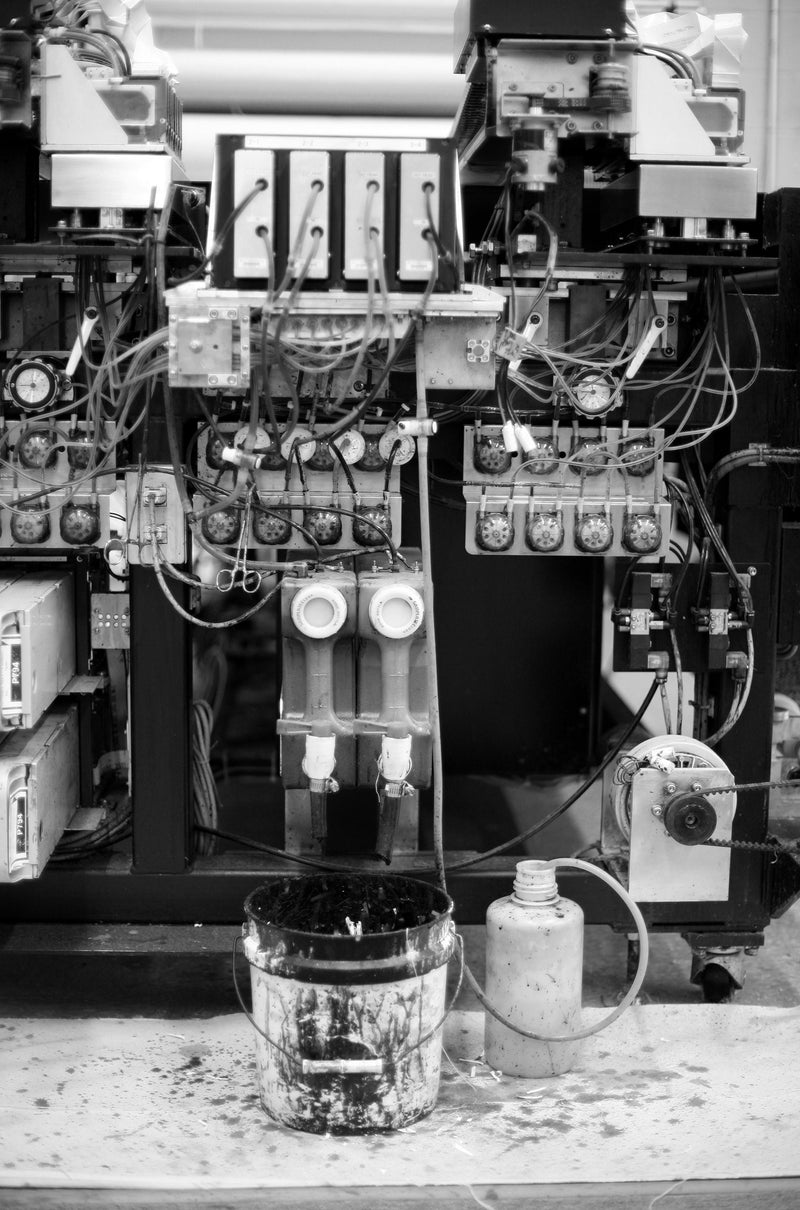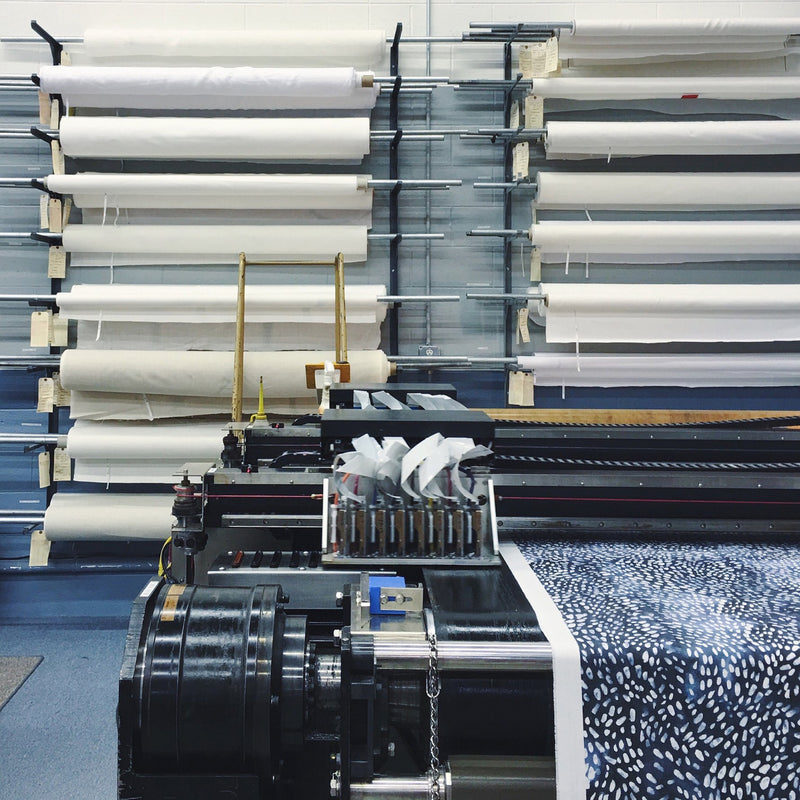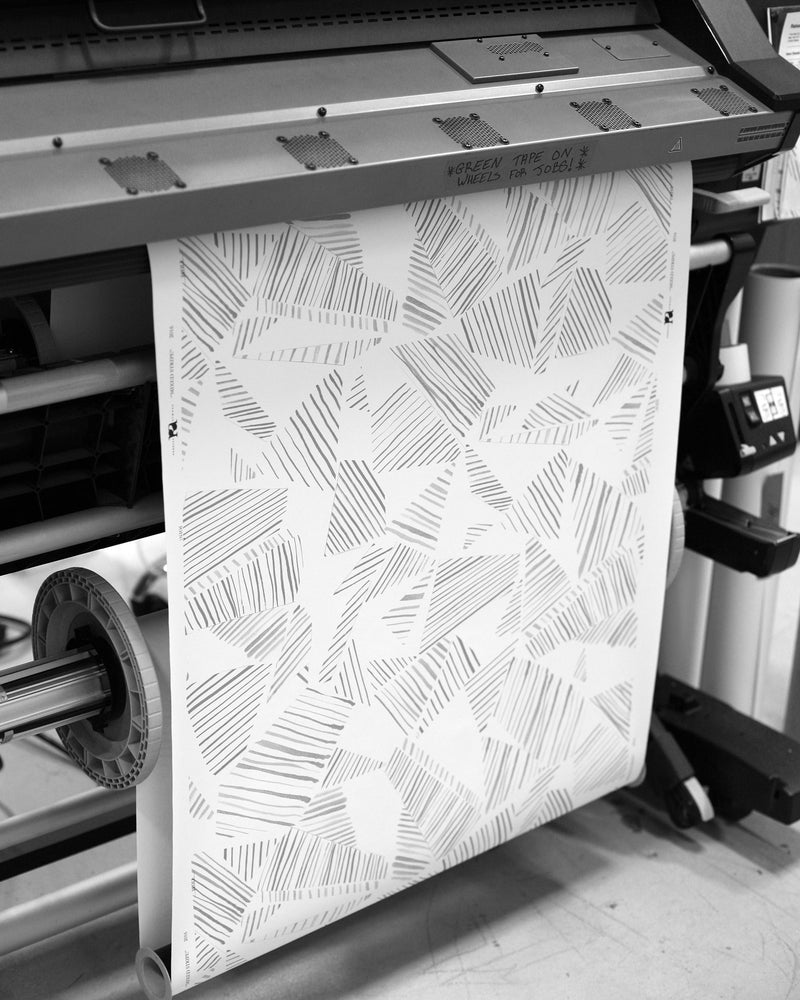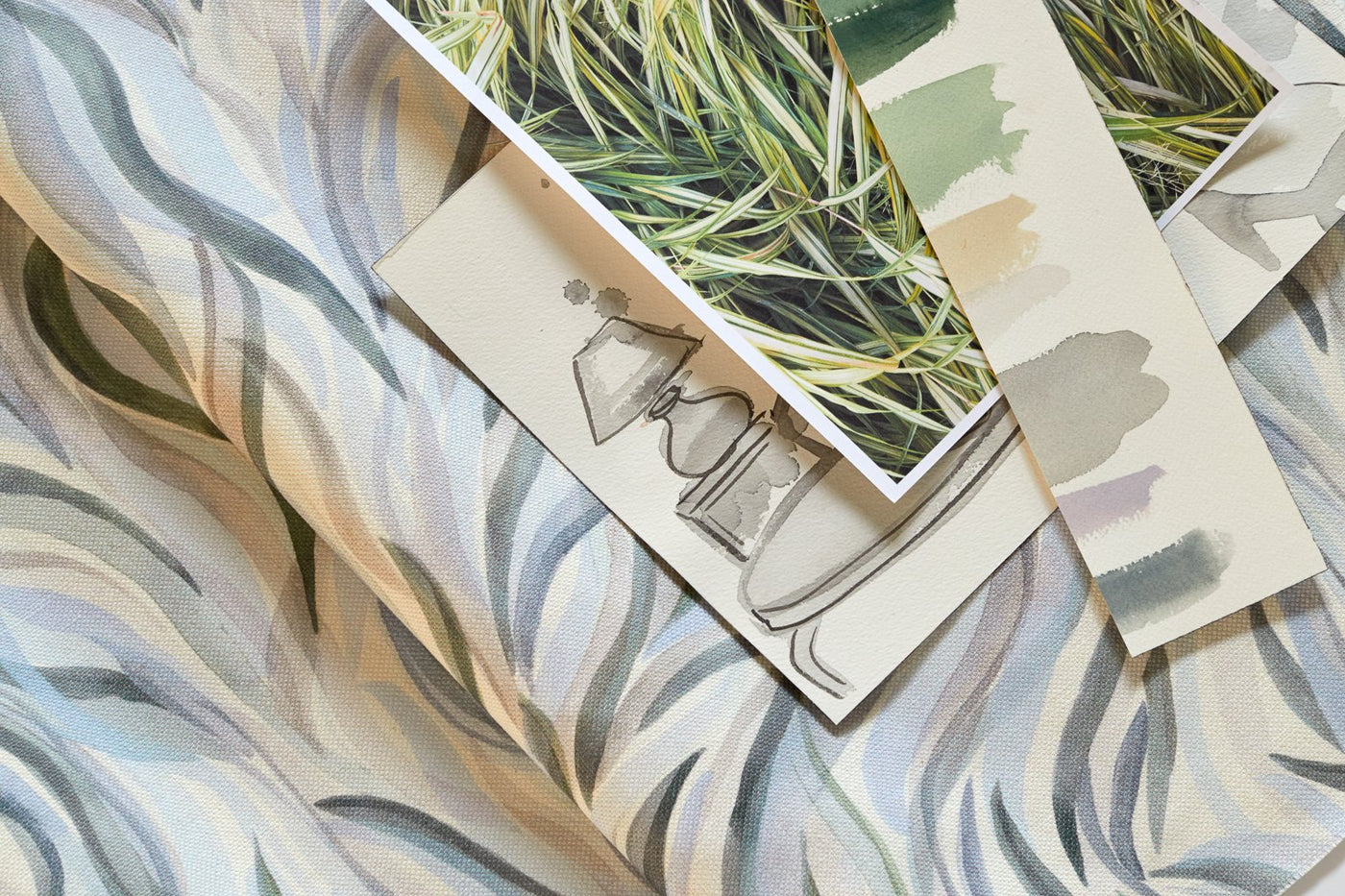 Most of our digitally printed designs start in Rebecca's sketchbook. Once we've landed on an idea, the motifs are repainted and refined to bring the design to life. Once the artwork has been finalized, it is scanned into the computer, cleaned up, and made into a repeat pattern. This is also the time to play with scale and experiment before sending it to the printer. We print out various versions of the design on paper to make sure it's just right.
Once the pattern is finalized, sampling begins. Rebecca works with our printers to translate the design onto fabric or clay-coated wallpaper and then print it in different colorways to see what looks best. Sometimes it takes a few tries to get the color just right. Usually, Rebecca will bring samples home so she can get a sense of the color in different lights and settings—and in a more personal space versus a work environment. 
Once samples have been approved production begins on our digitally printed fabric.
We are so lucky to work with experienced printers in the northeastern United States as well as in Italy; they have really become our creative partners in the process of digital printing. We love working with them for their attention to craft and color matching, as well as their commitment to eco-friendly practices. 
See more about how we produce our products on our The Art of Making series on The Fold.