The Art of Making: Embroidery
We love the handcrafted look and feel that embroidery brings to a textile. Embroidery adds texture, dimension and depth; the stitches catch the light differently to create the effect of a pattern within a pattern. We've chosen to have our embroidered textiles made in India, as they have a long history with and appreciation of this craft.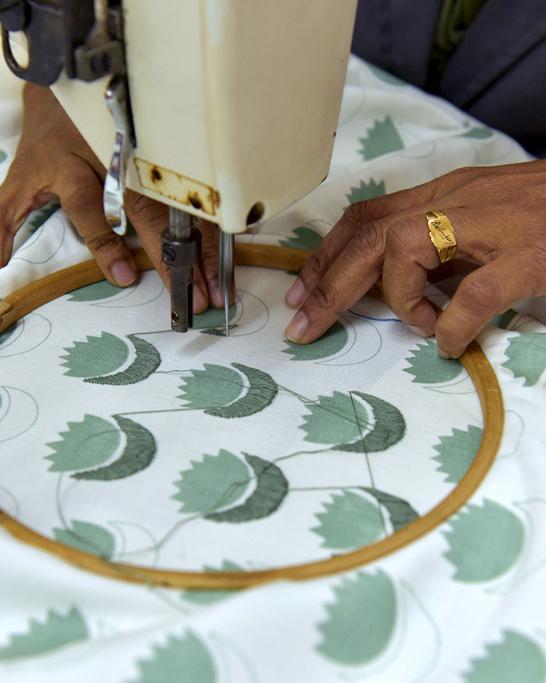 We create the artwork for our embroideries here in the studio, often pulled from Rebecca's sketchbook. We pitch the colors along with the designs and send off for the first round of sampling. Sampling often takes a few rounds to get it just right. Getting each round of samples is exciting every time.
Production for our embroidered fabric begins with the base fabric, which is woven on hand looms. Once we have the perfect base, it is either screen printed or handed off for embroidery. The embroidery process can be done one of three ways – CAD, hand-guided, or hand-done embroidery.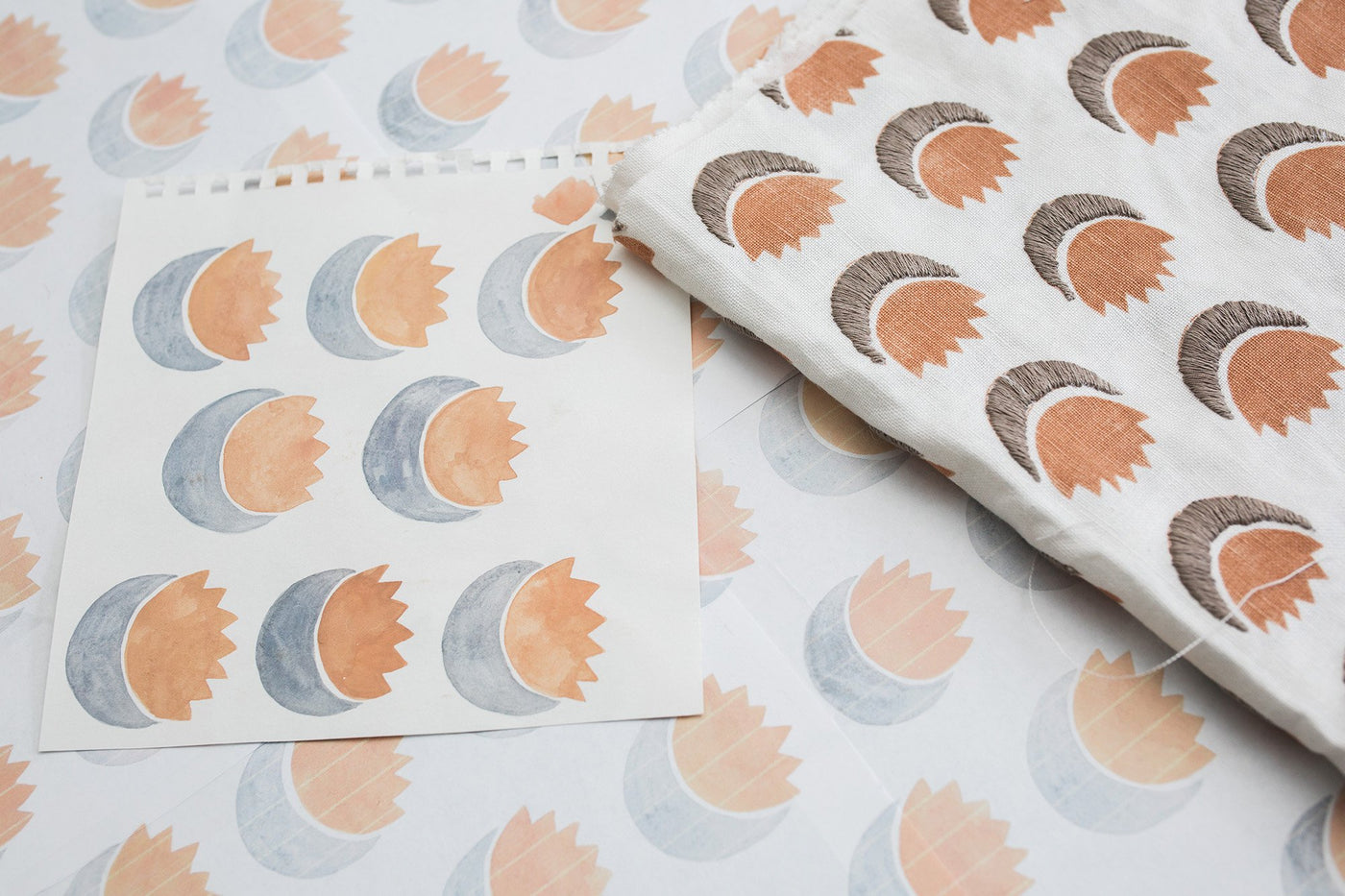 Our teams in India do such amazing and hard work, and it is very important to us that their work environment is fair and safe. We partner with a reputable factory so we can understand factory conditions. Our factory is ISO accredited (ISO-9001-2008 and SA-8000/2008) and complies with Oeko-Tex 100. This ensures that our product is ethically produced from start to finish.
We enjoy the hand done aesthetic and textural quality embroidery brings to a project. It makes for truly special pieces where you can feel the work and care that was involved in its production. 
We hope you enjoyed hearing about our embroidery process. See more about how we produce our products on our The Art of Making series on The Fold.