The Art of Making: Potato Printing
Potato printing may be one of the simplest mark-making methods in Rebecca's creative practice, but that simplicity is what makes it so fun to experiment with. As with suminagashi, shibori, and watercolor painting, you can't completely control the process. There's a magic that happens as you repeat the stamp, giving the pattern its unique visual texture and personality.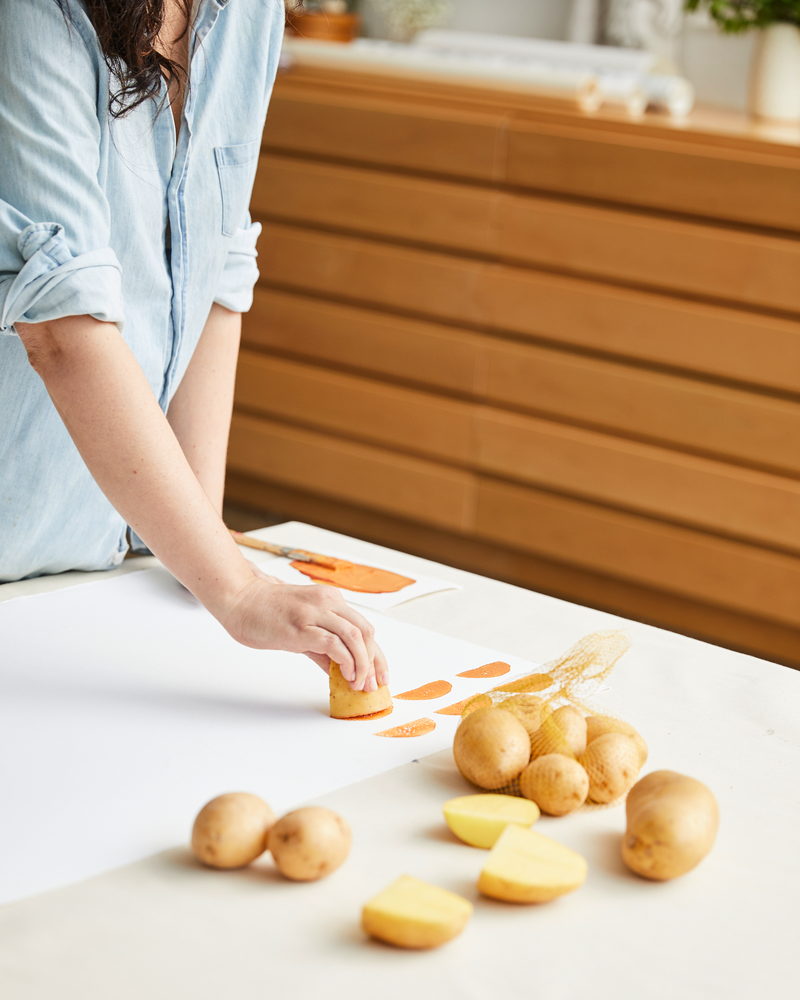 Potato prints have always been essential for us. Rebecca's very first collection—60 one-of-a-kind hand-stamped pillows—included patterns she stamped on the floor of her Brooklyn apartment. It's the technique behind many of our best-selling classic patterns like Hills as well as new favorites like Orchard and Stamped Garland.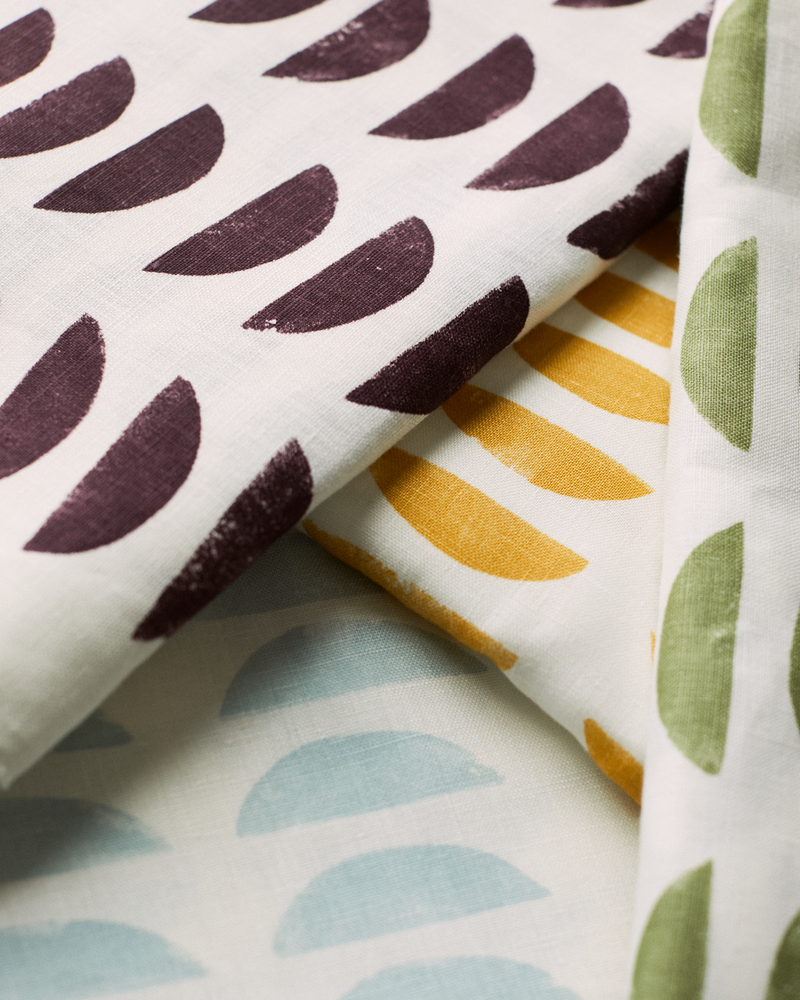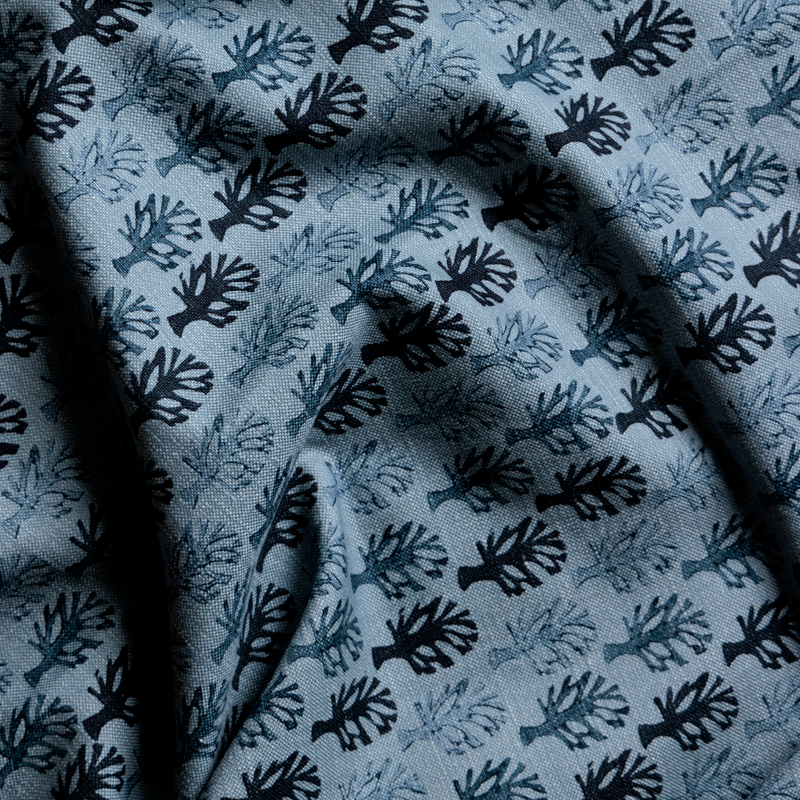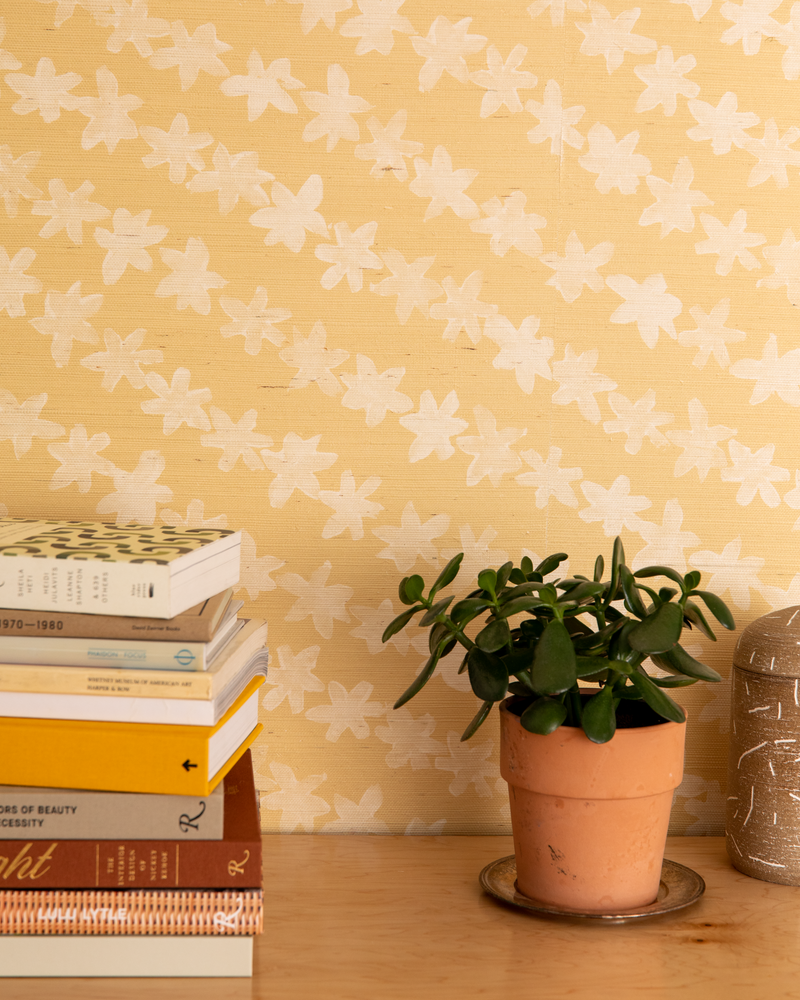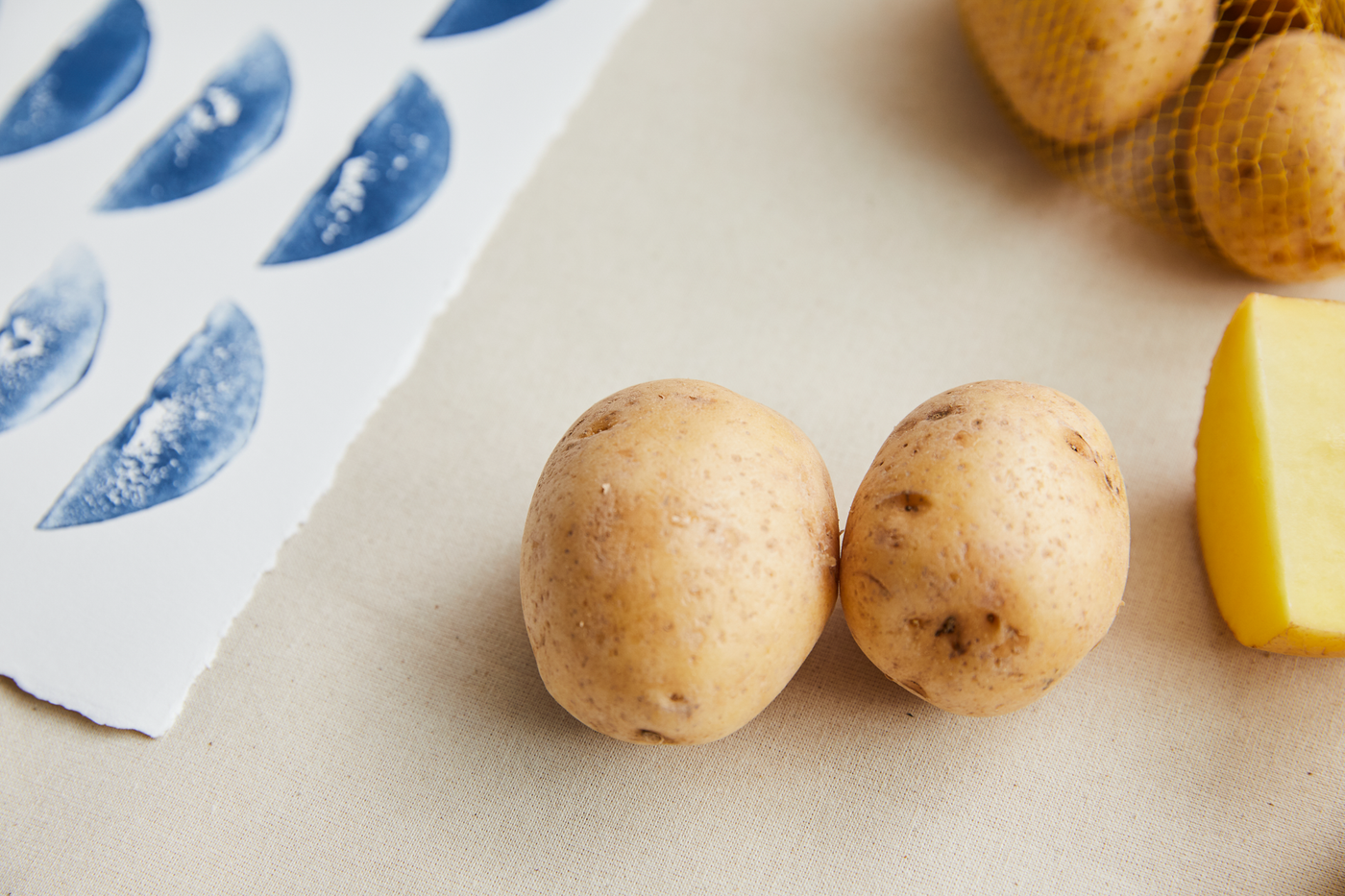 Rebecca's process is very much like the one many of us learned in grade school. She cuts the potato with a knife, sometimes further refining it with a craft knife for more detailed but simple shapes. "You don't have to do much to get a beautiful shape," she says. "Cutting a potato in half gives you an irregular circle. Cut it in half again, and you have a hill or moon." A few more notches can create trees, diamonds, or blossom shapes. She might cut a few stamps at a time, to see which she likes best. 
To test the stamp, Rebecca uses a flat brush to cover it with pigment and then stamps a row onto paper. She sometimes uses acrylic paint, sometimes gouache because "each is a bit different." She uses different kinds of paper: usually the pages of her sketchbook, but sometimes watercolor paper or creamy newsprint.
When the stamp is ready, she brushes it with paint again and starts a row on a fresh piece of paper. The color saturation varies naturally as she goes: The first stamp is the darkest, the next lighter, and the third the lightest before she repaints the surface. The pressure she applies to the stamp and the spacing between stamps also varies from one to the next. When she has covered the paper in stamps, she lays them out onto the floor to dry.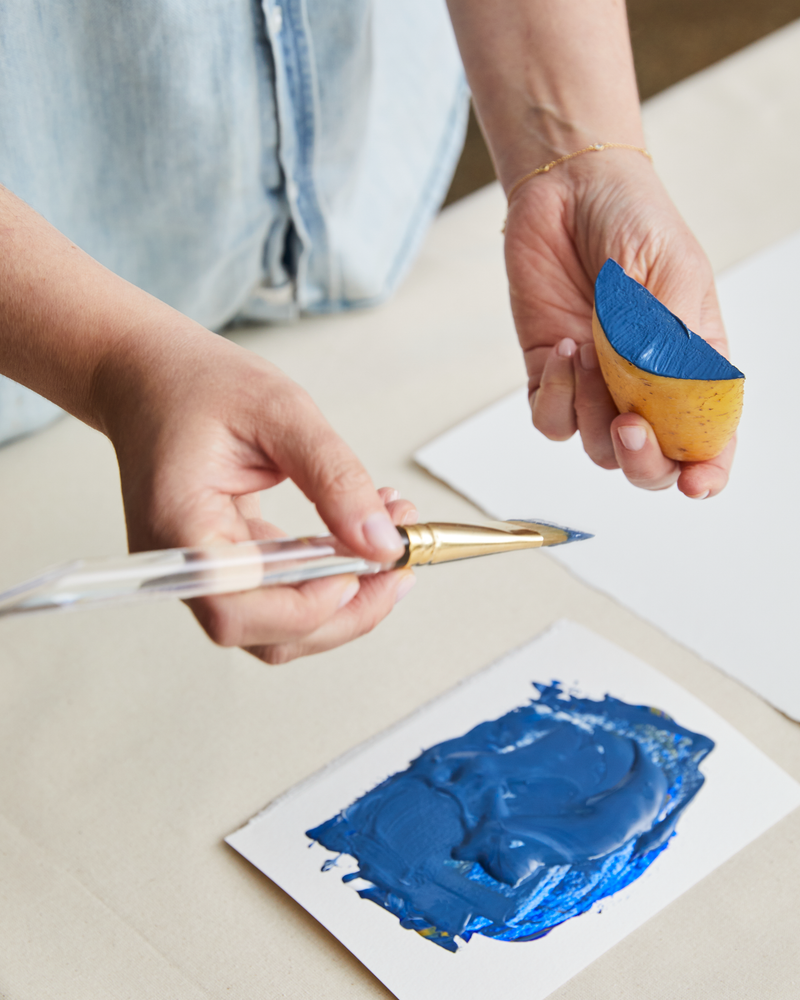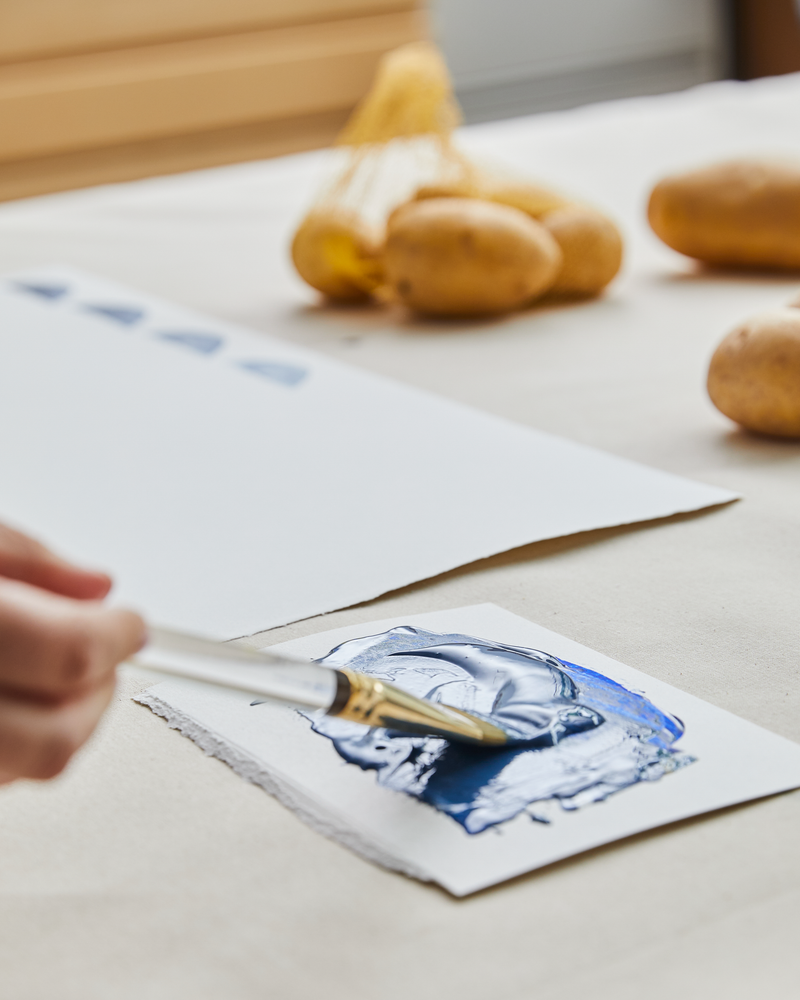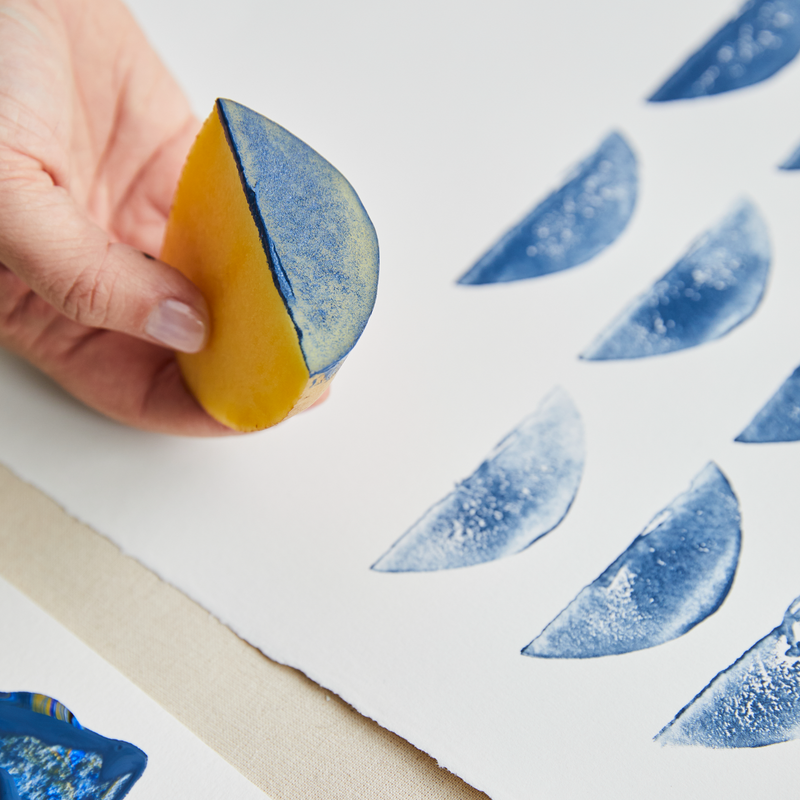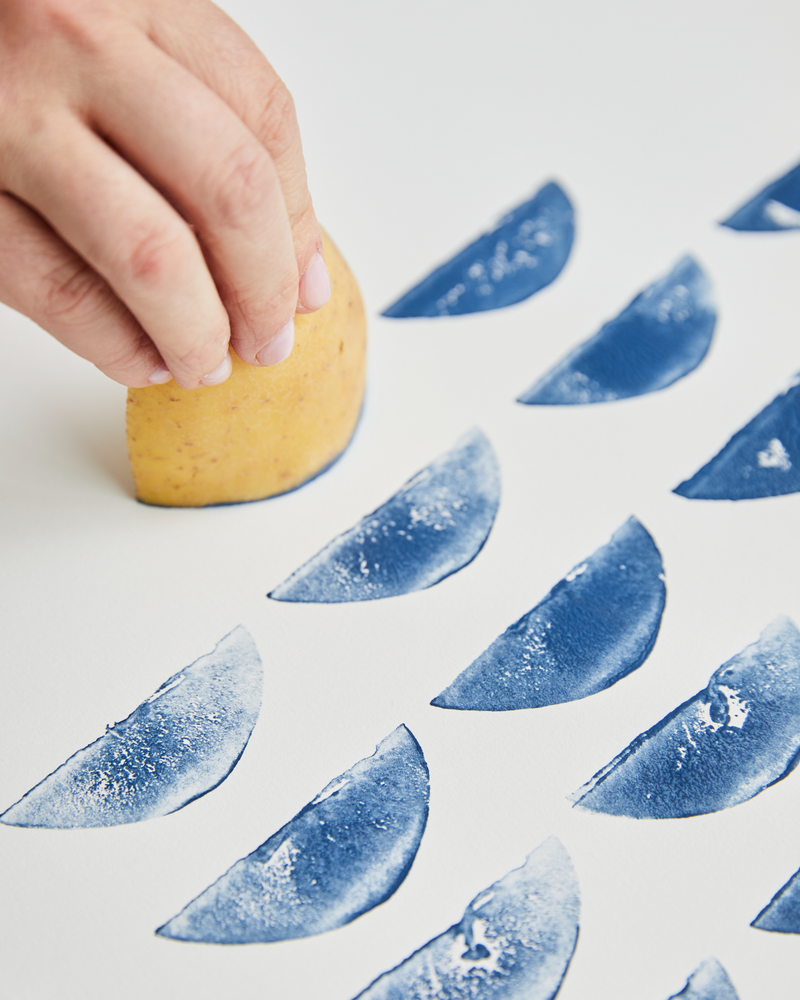 These stamped sheets live in Rebecca's sketchbook or archive folders until she pulls them for a collection. At that point, she scans them into Photoshop to create a file that she can share with our production partners.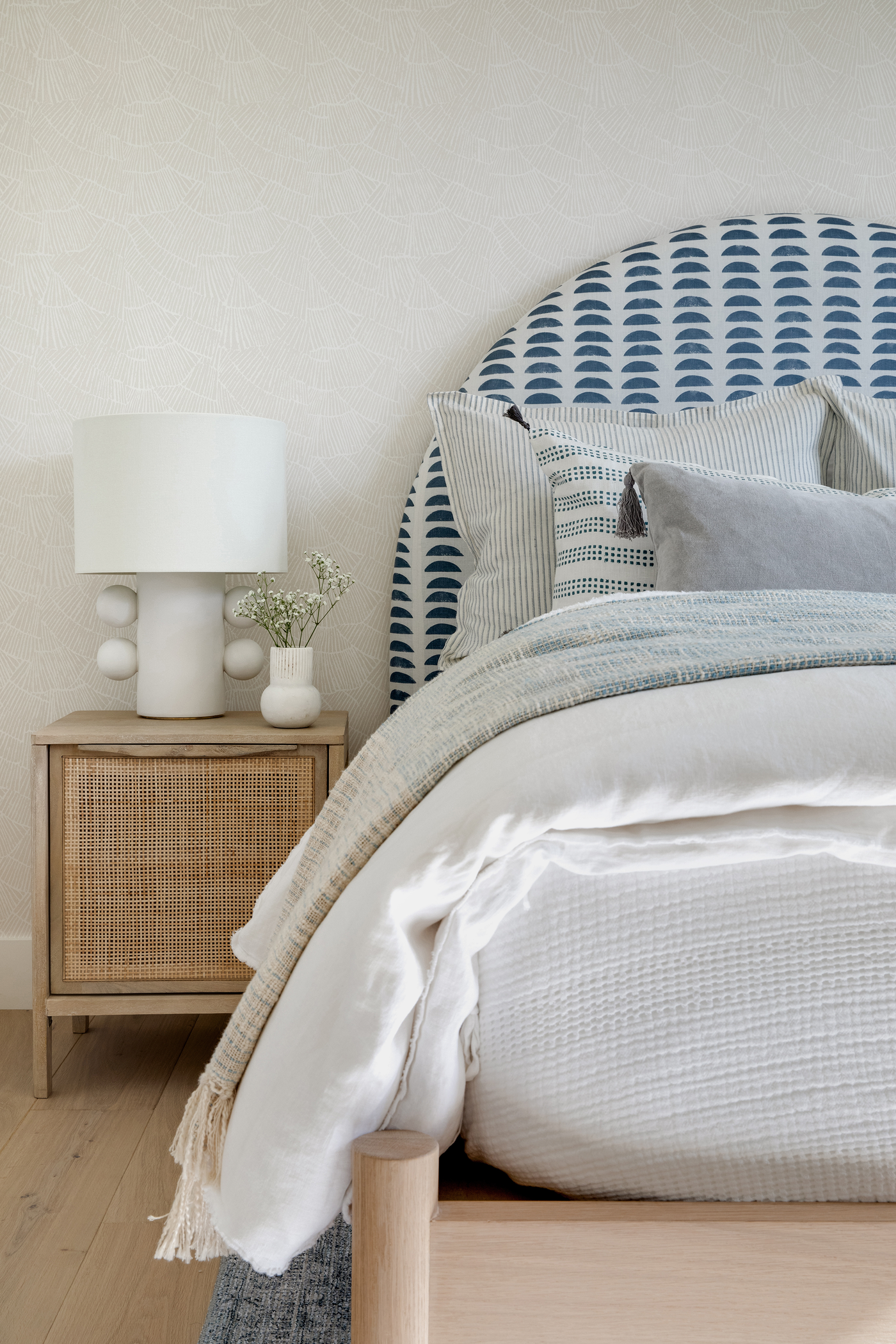 We love how each of our potato prints has the hand-made quality of Rebecca's earliest work. They bring warmth and character to any room they decorate.
See more about how we produce our products on our The Art of Making series on The Fold.