The Art of Making: Screen Printing
You can tell when a print is handmade, even if you can't quite put your finger on what makes it special. That's why we believe in working with that level of care and detail whenever possible. Few processes are so physical—or yield such beautifully unique results—as screen printing. It's been one of our go-to techniques since the very beginning when Rebecca printed pillows for her first collection in her Brooklyn apartment.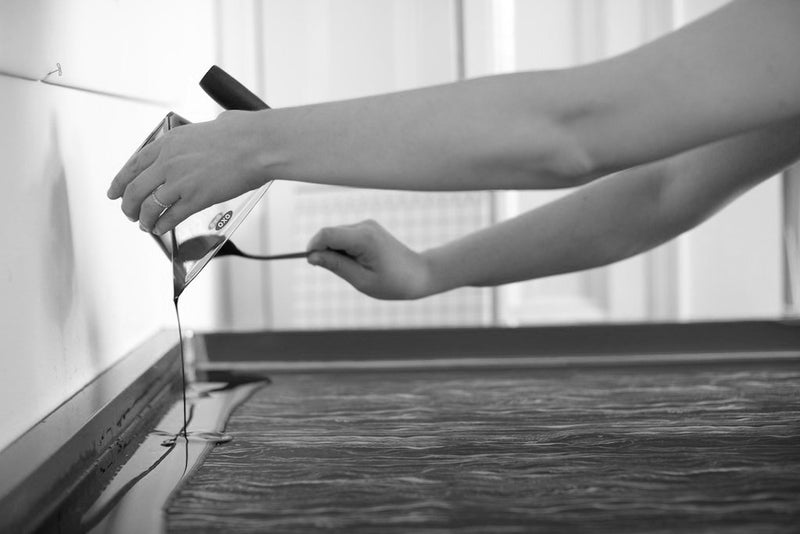 Our screen-printed textiles, like everything in our collections, begin in Rebecca's sketchbook. She looks through them for beautiful shapes and marks with an effortless quality. These types of simple sketches translate best as screen prints. Pair them with just the right base fabric, ink or dye, and printing technique, and a single-color pattern sings. 
Screen printing as a technique, however, is anything but simple. To create a screen print, a design gets burned into a mesh screen, then ink or dye is pressed through the screen to transfer the design onto fabric. We mostly prefer dye because it binds with fabric instead of sitting on top like ink, which can wear off over time; it's also softer to the touch. We turn to ink when we want an opaque print that you can feel texturally on the fabric.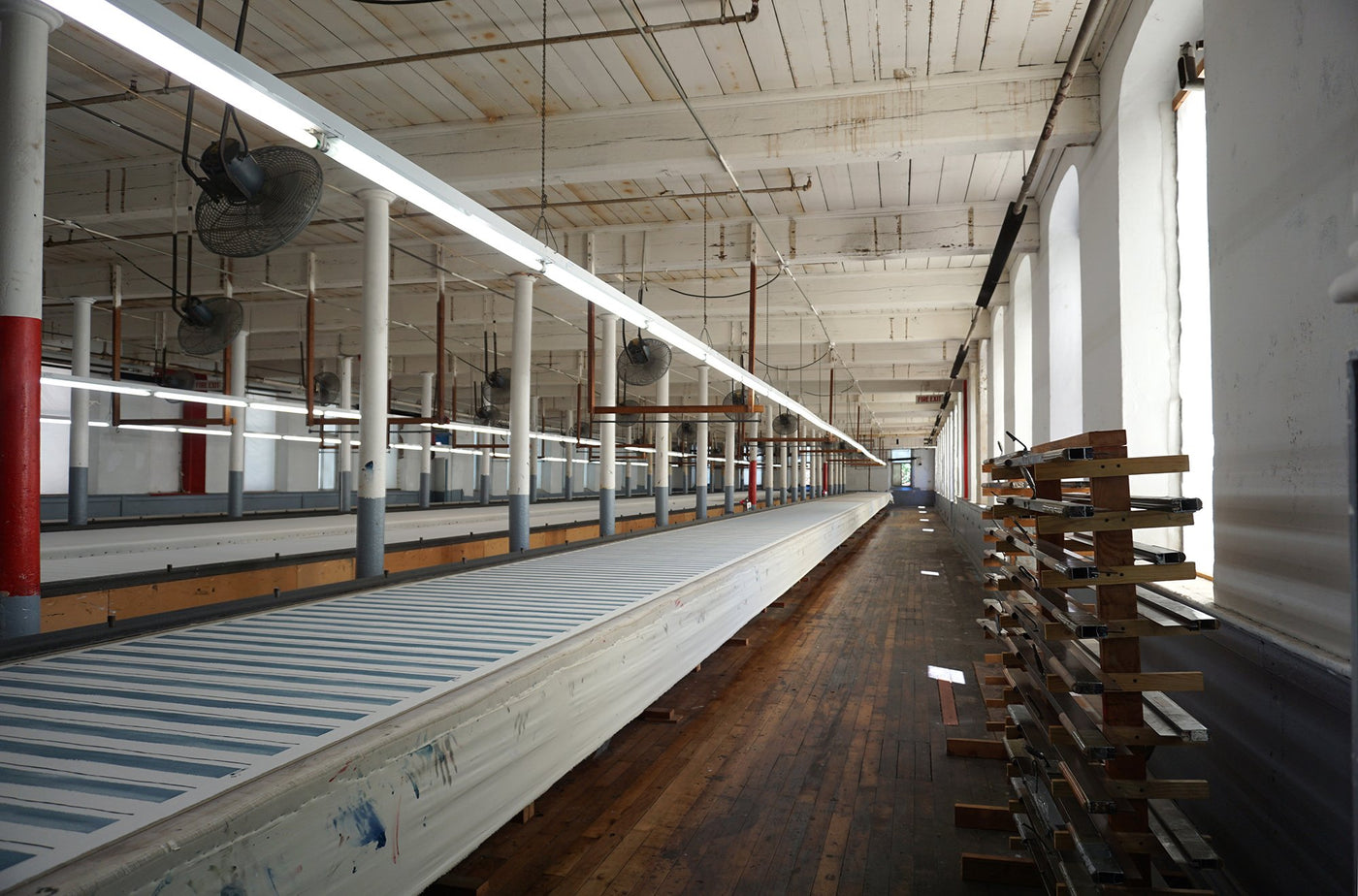 Since our first collection, we've entrusted a 75-year-old family-owned and -operated mill in Rhode Island to produce our screen prints. They employ a process called table or flatbed printing. The base fabric gets rolled out across a long table, then two people position a large, heavy screen and squeegee on top and press the dye across the screen onto the fabric with their hands. The two printers work their way down the long table, letting the dye dry, then they go back to the top and print in between the repeat. Their uneven hand pressure creates more variation than a machine would throughout the fabric, an effect we love. We sometimes even have them use two slightly different screens to recreate the "bleeding" look of Rebecca's early printing techniques—our Dashes pattern is one example.
It takes four hands doing careful, time-consuming work to turn out every yard of our screen-printed fabrics. We think the unique results are well worth the investment. As our friend Peter Fasano likes to say, "Screen printing is sort of like cooking. The recipe is the same, but it's going to vary a little each time." That variation, to us, is everything.
We hope you enjoyed hearing about our screen printing process. See more about how we produce our products on our The Art of Making series on The Fold.