The Art of Making: Hand Painted Pillows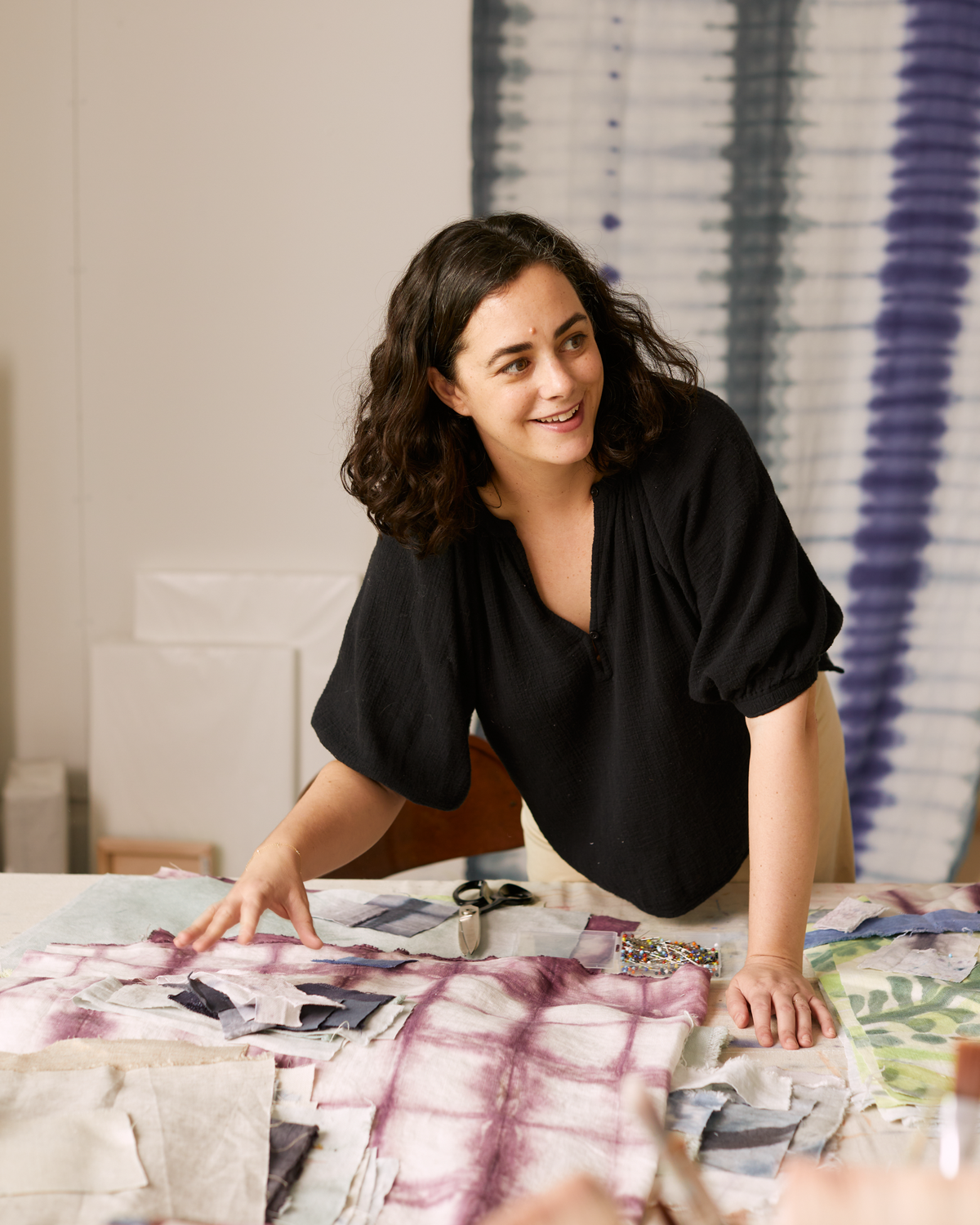 Ten years ago, I started out with pillows I painted and dyed in my Brooklyn apartment. Back then, I wanted to bring art and working with my hands back into my design practice. That passion started me down this path—it's what I love. To mark our anniversary, I wanted to celebrate it. That's where I got the idea to do a batch of special-edition pillows.
This time, I didn't need to keep detailed notes so I could make multiples. It was so freeing to know each one could just be what it is. I rolled out linen on the floor of my studio and painted it. Then I cut it into backs and fronts and paired those with fabric from my files and our more recent collections. 
I used smaller pieces of fabric for the patchwork pillows, which feature an extra-special touch. I pieced the fronts together myself, then got a surprise when I went to send them to the sewers in Brooklyn who used to do our quilts: They had semi-retired! Thankfully, my mom stepped in with her sewing machine to help before I sent them off to be finished.
The result is 40 one-of-a-kind pillows in handpicked color and pattern combinations. We won't offer them again, so they truly are limited edition.
Creating textiles that make a home feel unique and personal has always been at the heart of who we are as a company, and it's my focus as I look to the next 10 years. I want to pursue new, creative ways to make spaces that inspire, soothe, and comfort. I hope you enjoy relaxing with these pillows as much as I enjoyed making them.
Thank you, Rebecca